AFCON 2021 : ATB Felicitates with Senegal on her Victory at AFCON 2021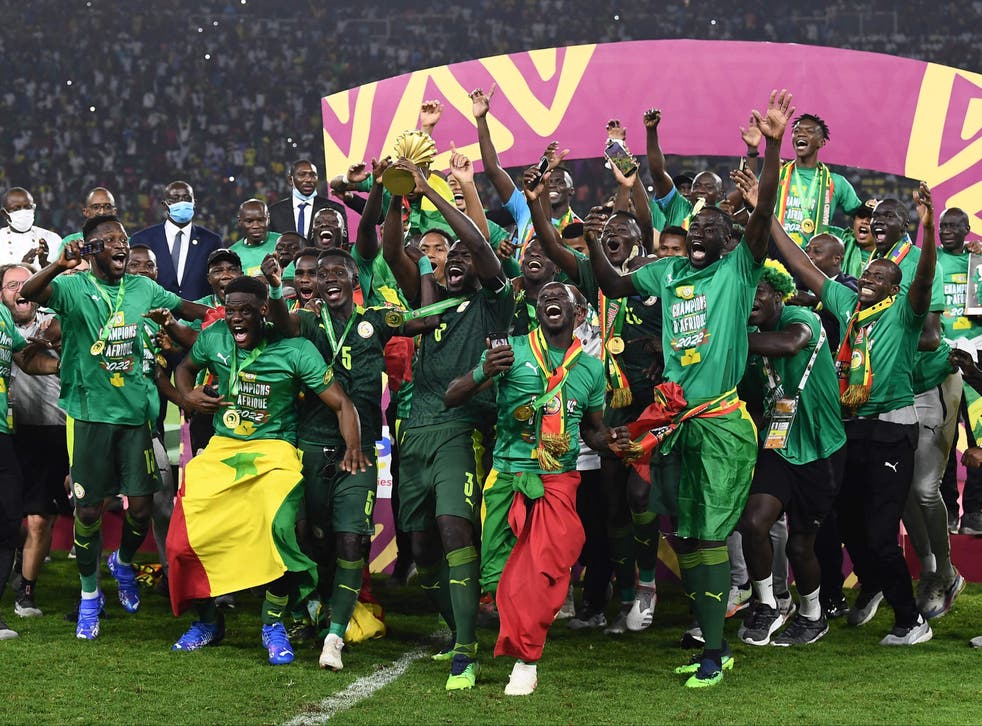 The Chairman, African Tourism Board, Hon. Cuthbert Ncube on behalf of the organization has expressed his excitement and congratulations on the victory of Senegal , for the first ever winning at the just concluded AFCON 2021 where the country defeated Egypt 4-2 through penalties to clinch the prestigious AFCON trophy.
"It is with great excitement that I congratulate Senegal as the AFCON finals got to its end with the West African country lifting the trophy, this we can view from the perspective of Sports Tourism which has become the biggest contributors to the GDP of nations, post pandemic.
There wouldn't be a better time to celebrate Sports Tourism recovery in the African continent than now, I therefore send our
great congratulations to the African Champions – Senegal who in their strives won by not giving up when it got tough even through the penalties, after exhaustive ninety minutes which reflected two side with a zeal in demonstrating the talents within the soil of our Motherland.

There could only be one winner, hence our special congratulations the Senegalese- African Coach,-Aliou Cisse who has led the Teranga Lions as Champions of the 2021 AFCON. This, no doubt has unified Africa the more from the onset and the entire continent is victorious in unity as we continue to celebrate the victory of Senegal through Sports Tourism as we plan on the recovery agenda.
Let me finally toast with our Ambassadors in Senegal. As the Executive Chairman of ATB, I personally toast with Amb. Amina Badiane, our beauty Queen and with our charismatic Hon. Amb. Faouzou Deme who has been a pillar in driving tourism in the West African community, Ncube said.