ATB Congratulates H.E President Macky Sall on his Election as the New AU Chairperson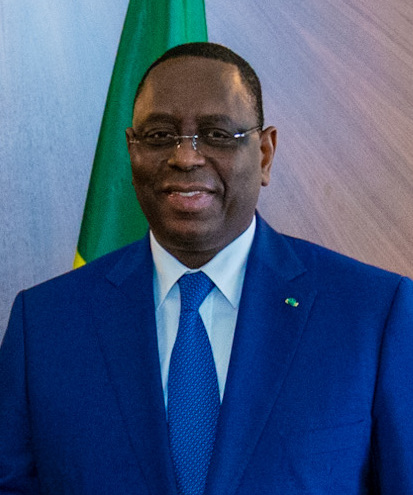 The African Tourism Board has extended its congratulatory message to President of Senegal, His Excellency, Macky Sall on his election as the new Chairperson of African Union at the organization's General Assembly in Addis Ababa over the weekend, taking over from H.E President Felix Tshisekedi of Democratic Republic of Congo
Hon. Cuthbert Ncube, Chairman African Tourism Board through a congratulatory letter made available to the media via the organization's Secretariat in Eswatini where he eulogised the great leadership that H.E President Macky Sall has been exhibiting in Senegal which made it not to come as a surprise to them at ATB about the appointment which according to him was a "deserving appointment" .
"Having observed with so much enthusiasm the developmental strides from our great West African country of Senegal, it does not come as a surprise to us at African Tourism Board that our dear President, His Excellency Macky Sall has assumed the mantle of leadership at the African Union".
"We congratulate our dear President and the good people of Senegal on the deserving appointment done on His Excellency as the new Chairman of African Union".
"ATB believes in your leadership qualities and it is our utmost desire that you will use this new office to advance the yearnings and aspirations of the loving people of Africa" .
"It should be noted that under your leadership, the issue of Africa having a permanent seat at the United Nations Security Council has been reiterated".
"However, it should also be noted that Africa is due to have a representation at the UNSC and it is our expectation that this will become a reality under your leadership" .
"Let us assure you of our commitment to working beside you at the level of African Union to advance Africa as we continue to also leverage on your good office which we have established a cordial relationship with through our indefatigable Hon. Ambassador Faouzou Deme, who represents ATB in your country", the release stated.
In closing, the ATB release however wished H.E a successful tenure while assuring him of their commitment to contributing to the progress of Africa at the level of tourism in consonance with the AU developmental agenda.
"Your Excellency, we wish you a successful tenure of office as AU Chairperson as we look forward to contributing our own quota to the development of Africa within tourism space in comformity with the AU development goals".