ATB UNVEILLING : ATB Chairman, Cuthbert Ncube Extends Profound Appreciation to King Mswati III's Government, Hon. Vilakati, Others as He Enumerates on the Important Role of ATB in African Tourism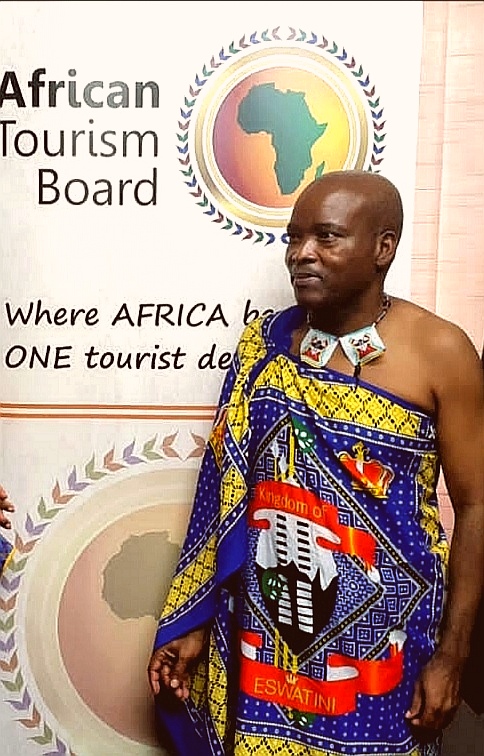 Exhibiting what has been embedded in his personal DNA of showing appreciation from onset and beyond, the Executive Chairman of African Tourism Board, Hon. Cuthbert Ncube has once again extended further appreciation, acknowledging the immeasurable support from His Majesty, King Mswati III who deemed it imperative and of utmost necessary to accommodate African Tourism Board in his Kingdom as well as the amiable Hon. Moses Vilakati, Minister of Tourism and Environmental Affairs, who has been the arrow head of the entire design to have the organisation domicile in a beautiful country in Africa, but one with a royal appellation, thereby ensuring that the organisation stays within the continent to offer the best of tourism from the mountain Kingdom of Eswatini among nations in order to repositon the sector for a better and balanced recovery beyond the continent.
This formed part of his speech, yesterday at Hilton Garden in Mbabane- the capital of Eswatini where the unveilling of ATB's Secretariat took place with pageantry and excitement
"What has happened here today dear colleagues, under the gracious leadership of Hon. Moses Vilakati's support is a statement of what true collaboration really means" .
"Hon. Vilakati, on behalf of African Tourism Board, we thank you and the government of Eswatini from the depth of our hearts . We are here because of your gracious hospitality, we are here because of your passion towards the tourism sector" .
"I would also want to thank my honourable colleagues, Ministers of Tourism from different countries, and I know some of you are watching virtually, we really appreciate those of you that have whole heartedly given African Tourism Board supports in so many ways", Ncube appreciated.
He further enumerated on the important role and huge responsibilities on the shoulders of the organization thereby reiterating an assurance that ATB would deliver on the mandate of unifying Africa through tourism.
He emphasized the concept of (Ubuntu) togetherness where he called for Africans to work in unison for the common goal of making Africa a foremost when it comes to tourism destinations with a collective approach.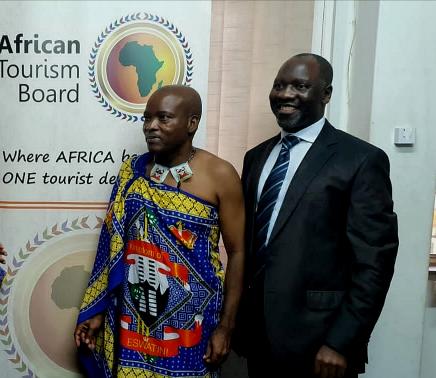 African Tourism Board is a not-for-profit organization with a mandate to rebrand and re-align the African tourism narratives as it remains the only truly pan-African tourism organization with its headquarters domiciled in Africa – (Kingdom of Eswatini) but has a global presence through its Ambassadors, strategic partners and stakeholders.
Present at the event were, His Excellency, Cleopas S. Dlamini, the Prime Minister, Kingdom of Eswatini, representing His Majesty King Mswati III, Hon. Philda Nani Kereng, Minister of Environment, Natural Resources Conservation and Tourism, Botswana, Engr. Dr. Walter Mzembi, former Minister of Tourism, Zimbabwe, Hon. Moses Vilakati, Minister of Tourism and Environmental Affairs – Kingdom of Eswatini, and host of other dignitaries from within and outside of Eswatini.