ATB UNVEILLING : Hon. Cuthbert Ncube Calls for a United Approach on African Tourism Advancement, Eulogises Founders, Executives, Ambassadors, Host Country and Stakeholders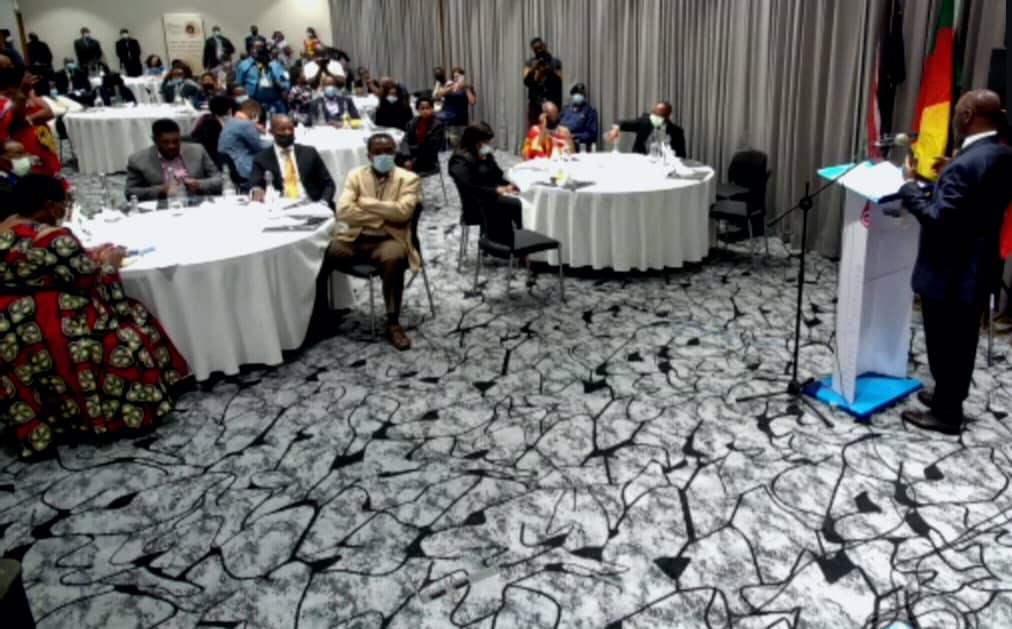 The Executive Chairman of African Tourism Board, Hon. Cuthbert Ncube has advocated for a united approach in advancing African tourism as a whole and also eulogised the founding fathers, Executive Board Members, the brand Ambassadors, the host country and other stakeholders in the development and attainment of African Tourism Board as the organisation progresses.
He gave this thought while delivering his welcome speech at the African Tourism Board Secretariat's Unveilling, yesterday, at Hilton Garden in Mbabane – the capital of Eswatini.
"We as Africans, we are beginning to see the potential of of our mesmerizing destinations especially if we market them as one, collectively" .
"We are beginning to see African tourism as a powerhouse that can compete with other regions around the world.
Many a time, I have said covid-19 afforded us time to rethink, time to regroup as nations, to say how do we collectively move together, especially as we are activating on our travel sector's economies".
"We have so much to offer, we can talk till sunrise on this and if I could mention just a few, where we have the; Serengeti and Kilimanjaro in unforgettable Tanzania, the majestic Victoria Falls bordering Zambia and Zimbabwe, the glorious Okavango Delta in Botswana, the captivating Kruger National Park in South Africa, the beautiful beaches of Mozambique, the freedom to explore beauties of Sierra Leone, the majestic gorillas of remarkable Rwanda, the incredible rich culture of Benin and the captivating sunset of Uganda, the pearl of Africa.The exciting and variant regions of Angola, the enchanting hamlets of Zanzibar and of course the royal experience of the rich cultural tourism of Eswatini, these are just a few of the germs of tourism within our African with so much to be offered to the world",Ncube noted.
He also eulogised the founding fathers of African Tourism Board mentioning Mr. Juergen Steinmetz, ATB's Patron, Dr. Taleb Rifai, former Secretary General United Nations Tourism Organization, Hon. Moses Vilakati, Minister of Tourism and Environmental Affairs, Kingdom of Eswatini among others.
The Chairman further praised the brand Ambassadors of African Tourism Board within Africa and all over the world as well as so many stakeholders who have contributed immensely to the attainment of ATB so far.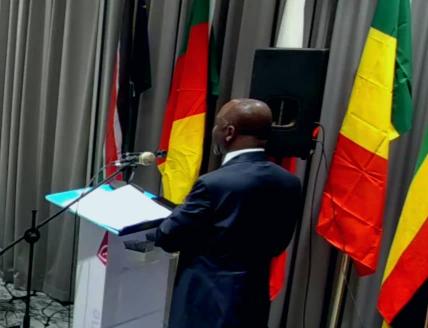 Ncube did not forget to acknowledge the unqantified support from ATB's host, His Majesty, King Mswati III and Hon. Moses Vilakati, Minister of Tourism and Environmental Affairs-the initiator of the whole idea for offering this prestigious organisation a home in the Kingdom of Eswatini with a befitting Secretariat that was commissioned.
African Tourism Board is a not-for-profit organization with a mandate to rebrand and re-align the African tourism narratives as it remains the only truly pan-African tourism organization with its headquarters domiciled in Africa – (Kingdom of Eswatini) but has a global presence through its Ambassadors, strategic partners and stakeholders.
Present at the event were, His Excellency, Cleopas S. Dlamini, the Prime Minister, Kingdom of Eswatini, representing His Majesty King Mswati III, Hon. Philda Nani Kereng, Minister of Environment, Natural Resources Conservation and Tourism, Botswana, Engr. Dr. Walter Mzembi, former Minister of Tourism, Zimbabwe, Hon. Moses Vilakati, Minister of Tourism and Environmental Affairs – Kingdom of Eswatini, and host of other dignitaries from within and outside of Eswatini.