President Kegame and First Lady of Rwanda will Officiate the Opening of First Inclusive Fintech Forum in Kigali Next Week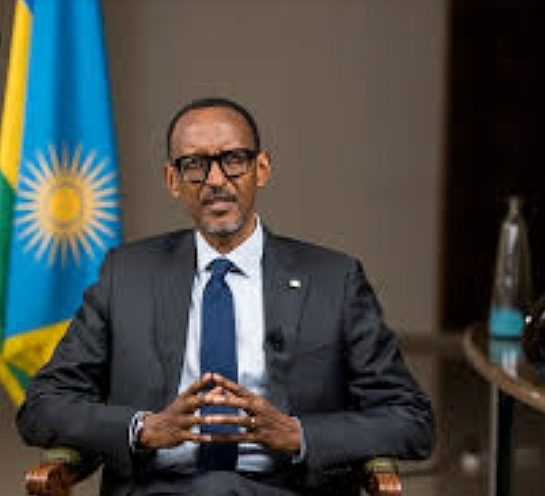 KIGALI
The official opening of the much anticipated first Inclusive FinTech Forum 2023 will be officiated by the President of Rwanda, His Excellency Paul Kegame and the First Lady, Jeanette Kegame.
This was made known today by one of the event organisers, Nick Barigye, the Chief Executive Officer of Rwanda Finance Limited who spoke from Kigali International Financial Centre in Kigali during the online media briefing on the event slated for 20th – 22nd June, 2023 at the Kigali Convention Centre, in Rwanda.
Barigye emphasised to the media the importance of Mr. Kegame's attendance which according to her would indicate his personal interest in the development of finTech sector in the country and to a larger extent in Africa.
Joining Barigye as co-organiser was Pat Patel, the Executive Director of Elevandi from Singapore who took the media through the agenda of the forum and the reason d'etre.
"The Inclusive FinTech Forum will foster strategies for the inclusive and sustainable development of FinTech.
We convene policy makers, entrepreneurs, investors, corporates and foundations to align on implementation, policies and partnerships that will harness technology to accelerate greater financial inclusion", Patel, said.
He also informed the media of the need for his organization to partner RFL in staging the event as a non profit making organization for the benefit of the continent and importantly because of the bilateral relationship that is bloosoming between Rwanda and Singapore which Barigye corroborated.
Omar Ben Yedder, Managing Publisher of IC Publication who moderated the media briefing gave some pertinent questions from the journalists present to both Barigye and Patel, bothering on gendar balancing and finTech inclusion among other concerns which according to the organisers would be tackled during the forum in Kigali.
In general, the forum aims to create an atmosphere where finTech can be an inclusive thing and can be advanced across a broader spectrum in Africa.
Other activities scheduled for the event include : Plenary Sessions, Knowledge Dialogues, Exhibition, Workshops, Elevandi Insight Forum, The Founders Peak and The Capital Meets Policy Dialogue.
Others are: Career Forum, FinTech Without Borders and lastly, the closing Plenary- IFF Next Steps.
The forum is expected to have in attendance private investors with access of 3 billion dollars, 1500 plus participants from 65 countries including 180 plus international expert speakers from seven regions of the world, 45 percent of attendees will be C-suite and leaders.
Also over 500 Million dollars worth of institutional investors will be available for public – private partnership and the forum will be made up of over 50 percent international attendance from Europe, Asia, North America and South America.
Fintech is a blend of financial technology which refers to the application of new technological advancements to products and services in the financial industry. It is used to improve the delivery of financial services in order to create more efficiency than human can deploy.