NATOP FCT/Northern Zone Organises Tourism Roundtable in Abuja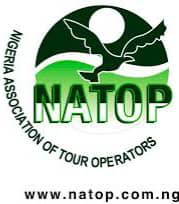 Abuja, Nigeria

They are thrilled to unveil an event that will reshape the future of tourism in Nigeria's Federal Capital Territory (FCT) and the Northern Zone. The Nigeria Association of Tour Operators, FCT/Northern Zone proudly presents the NATOP FCT/Northern Zone Tourism Roundtable, set for November 2nd, 2023, under the theme "Tourism Destination Discovery, Packaging, and Promotion in the FCT/Northern Zone."

This event is set to bring together industry stakeholders, tourism professionals, and distinguished dignitaries to discuss the potential and investment opportunities within the FCT/Northern Zone's burgeoning tourism sector.

Key Event Highlights:
Plenary Sessions: Engage in insightful discussions with industry leaders and experts, exploring the intricacies of tourism development.
B2B & B2C Opportunities: Build essential business connections through dedicated networking sessions. Whether you seek partnerships or want to explore the latest offerings, these sessions are invaluable. Exhibition: Discover innovative products, services, and investment prospects within the tourism sector. Explore solutions that can fuel growth and sustainability.
Networking: Connect with peers, industry leaders, and potential collaborators. Explore partnership opportunities that can elevate tourism in the FCT/Northern Zone.

Who Should Attend?
Tourism Industry Stakeholders
Airlines and Aviation Representatives
Embassies and Diplomatic Missions,
Insurance Companies, State Governments, Government Agencies and Parastatals, Security Agencies,
Exhibitors and Sponsors.

Event Details:
Venue: The Destination by Gidanka, Abuja, FCT Theme: Tourism Destination Discovery, Packaging, and Promotion in the FCT/Northern Zone. Date: 2nd November, 2023
Time: 10:00am, Distinguished Guests: Chief Hosts: Barrister Nyesom Ezenwo Nwike, Minister of the Federal Capital Territory Administration and Ms Lola Ade-John, Minister of Tourism.
Chairman of the Occasion: Senator Ishaku Elisha Abbo, Chairman, Senate Committee on Culture and Tourism Special Guests of Honour: Dr. Boboye Oyeyemi OFR (rtd), Mr. Nkereuwem Onung, President, Federation of Tourism Associations of Nigeria. Keynote Address: Alhaji Nura Kangiwa, Director-General of the National Institute for Hospitality & Tourism. Panelists: Guided by Amb. Wale Ojo-Lanre, a Veteran Journalist; Mr. Amos Opoola, NATOP Financial Secretary; Alhaji Muntari Abdulkadir, Mandate Secretary, Social Development Secretariat, along with other esteemed panelists.
Opening Remark: Ime Udo (Mrs), NATOP National President.

Other invited dignitaries: Otunba Segun Runsewe, DG, National Council of Arts and Culture; Amb. Ikechi Uko, Founder, Akwaaba Travel Market; Mr Biu Dauda Ali, the Corps Marshal, FRSC; Bar. Mrs Hannatu Musawa, Honourable minister, Federal ministry of Arts, culture and creative economy; DG, National commissions for Museum and Monuments; and other High commissioners and Ambassadors of not less than 10 countries.
This event offers a unique opportunity to shape the future of tourism in the FCT and the Northern Zone as they invite all stakeholders, enthusiasts, and partners to join them in this transformative journey.

Stay tuned for updates on this remarkable gathering, where collaboration, innovation, and expertise will converge to unlock the immense potential of tourism in the FCT and Northern Nigeria.