Africa Celebrates 2023: World Press Conference to Take Place on the 6th October at AU Headquarters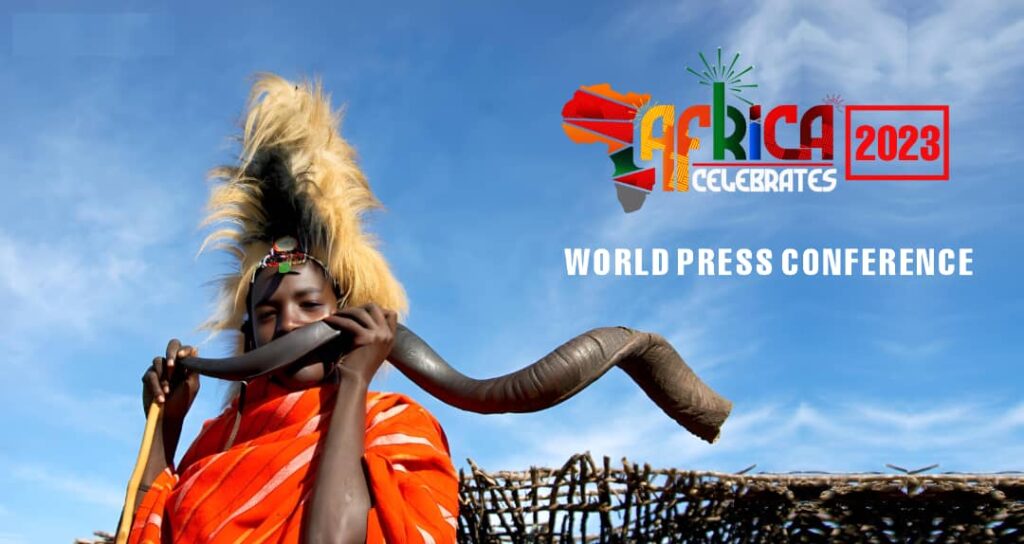 Addis Ababa, Ethiopia

Africa Celebrates is pleased to announce that it will be holding a world press conference on Friday 6th October 2023 in the Medium Conference Hall at the African Union headquarters in Addis Ababa, Ethiopia.

The press conference is aimed at explaining to the world what Africa Celebrates is all about and what to expect in the 2023 edition.

Africa Celebrates is aimed at celebrating Africa's unity in diversity, fostering integration through our rich cultural heritage which can be explored as a catalyst for our social economic growth, promote intra and inter African trade and tourism and encourage Africans and the rest of world to patronize "Made in Africa" by eating our food, wearing our clothes, appreciating our music, dance, films, arts, crafts and heritage.

The theme for Africa Celebrates 2023 is "Achieving African Integration through Art, Culture, Heritage, Tech & Business Leveraging on AFCFTA Implementation''.