Adoption of Technology will Greatly Improve Connectivity Across African destinations – Cuthbert Ncube, ATB President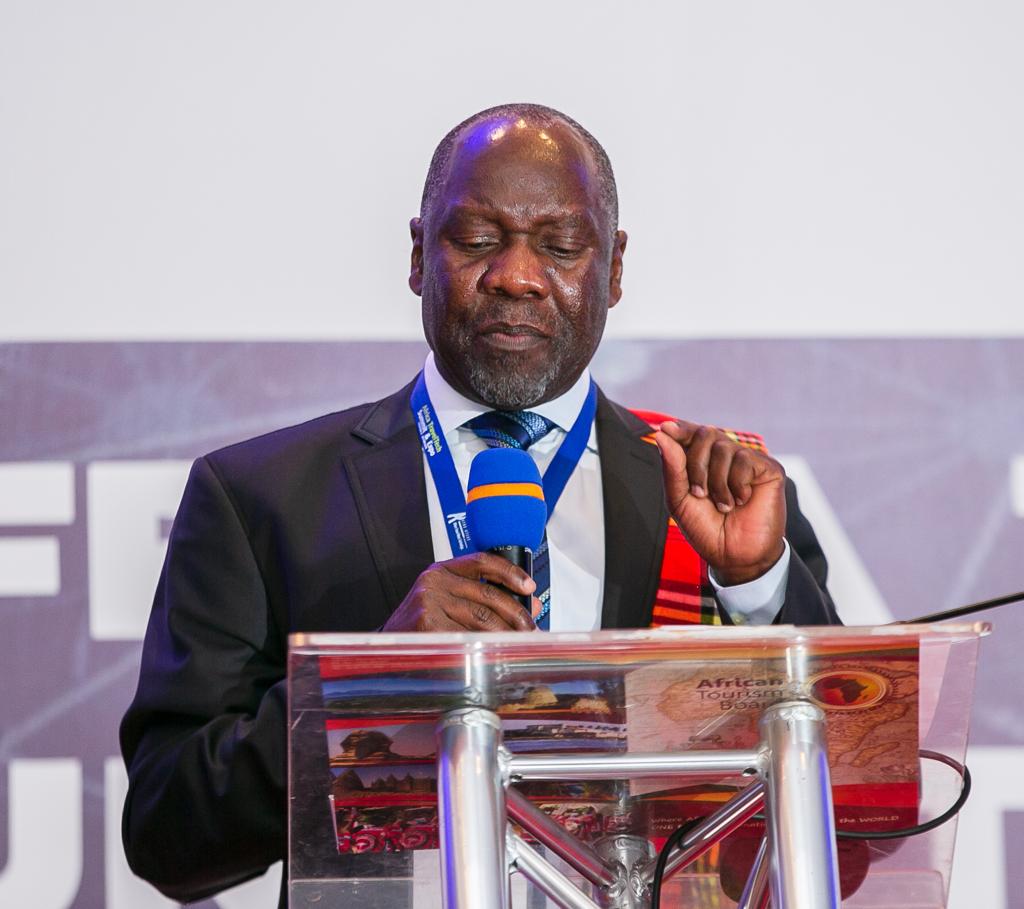 Nairobi, Kenya
The President of the African Tourism Board, Hon. Cuthbert Ncube has hinted that the adoption of technology by Africans in the tourism sector will greatly improve connectivity across the continent for a better tourism service delivery.
He said this while delivering his paper as the Special Guest of Honour at the Africa Traveltech Summit and Expo 2023 which took place at Emara Ole Sereni Hotel in Nairobi, Kenya.
"When we look at Africa, with its rich cultural heritage, diverse landscapes, and unique wildlife, we see its immense potential to attract tourists from all the corners of the globe, however, as with any destination, the continent faces its own set of challenges in providing an exceptional traveler experience.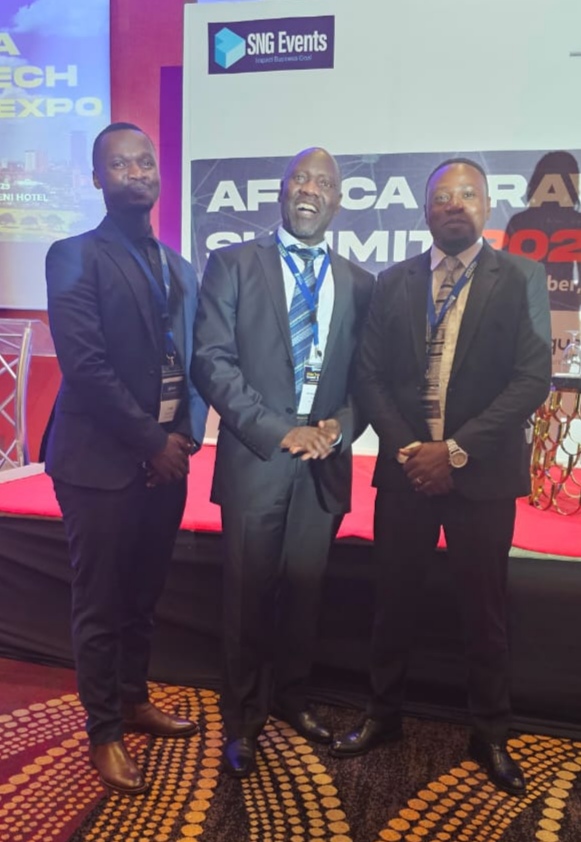 Hon. Cuthbert Ncube, ATB President flanked by the organisers of the event at Emara Ole Sereni Hotel, Nairobi, Kenya
"The adoption of technology can greatly improve connectivity within and across African destinations. In many remote areas, access to reliable internet connectivity remains limited, hindering the flow of information and impeding connectivity between tourist and local communities. By investing in infrastructure and promoting partnership with telecommunications companies, Africa can create a robust digital ecosystem that facilitates seamless communications and access to vital information for travelers.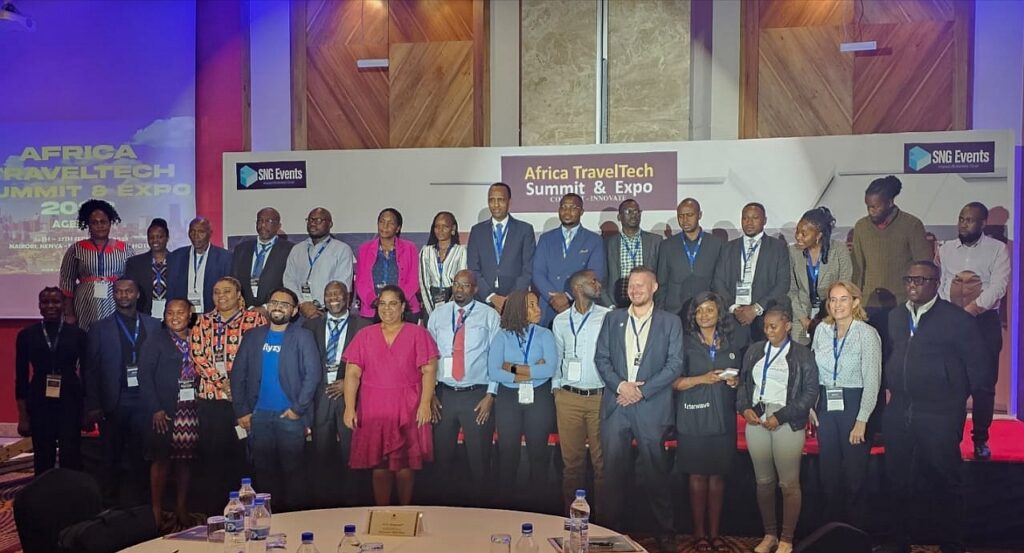 A group photograph of guests at the event in Nairobi, Kenya

"These challenges include limited infrastructure, remote locations, language barriers, and the need for sustainable tourism practices.
"Technological innovations offer practical and scalable solutions to overcome these barriers and unlock Africa's Tourism potential.
"One notable area where technology can significantly improve the traveler experience is through the development of smart destination management systems.
"These systems utilize cutting-edge technologies such as artificial intelligence, big data analytics, and the internet to collect and analyze vast amounts of information in real time.
"By leveraging these tools, destination in Africa can enhance their ability to understand and anticipate tourist preferences, enabling personalized services and tailored experiences", Ncube said.
He further disclosed that another crucial aspect of tourism and technology collaborations is the development of virtual reality (VR) and augmented reality(AR) experiences,these immersive technologies have the power to transport travelers to Africa's enchanting landscapes, historic sites, and vibrant cultures, even before setting foot on the continent by providing virtual tours and interactive experiences where potential tourists can explore destinations, engage with local communities, and gain a deeper understanding of the rich heritage that Africa has to offer.
He also believed that virtual experiences can spark interest and encourage travellers to embark on physical journeys, thus enhancing visitor numbers and boosting revenue for local economies.
ATB President also submitted that collaboration between tourism and technology in Africa can exemplify the potential to enhance the traveler experience and drive sustainable growth in the sector, because embracing innovative technologies and nuturing cooperative partnerships between the public and private sectors, Member States should also leverage on technology to streamline visa processes, market its attractions effectively, improve accommodation and transportation services, and implement sustainable tourism practices.
Speaking further, Ncube advised stakeholders in the African tourism industry that, it is crucial for them to draw inspiration from Rwanda,Tanzania, Ghana and Kenya with success stories and continue to explore further collaborations between technology and tourism in order to enhance the traveler experience continent-wide.
He however concluded by hammering on the power of technology in tourism and socio-cultural development, saying it would enhance Africa's image in developing her own narrative through Africans but to the world.