Adayé Kessiè Festival 2023 Edition will Take Place from 17 – 21, October in Cote D'Ivoire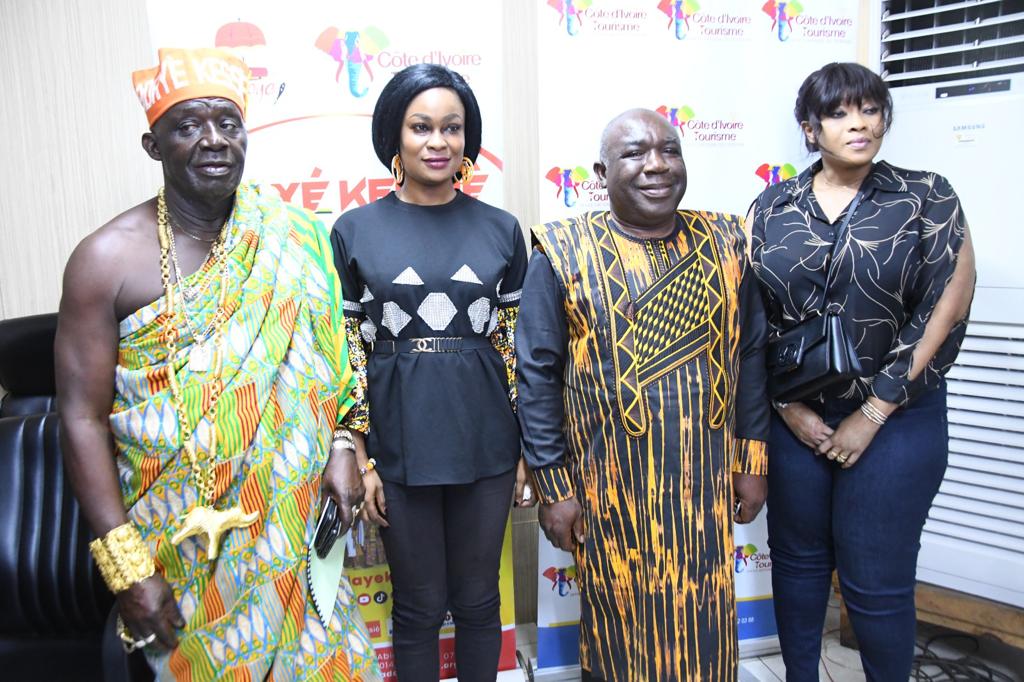 Abidjan, Ivory Coast
All preparations are being concluded for the staging of the 2023 edition of Adayé Kessiè Festival will take place at Gontougo Region, Tabagne, in the locality of Bondoukou, Cote D'Ivoire, from 17th – 21st October, 2023.
This was made known when the organisers held a press conference on the forthcoming event in Abidjan recently.
The theme of this year's festival is "Intergenerational Transmission of our Habits and Customs" which according to the Coordinator of the event, Fatim Tollah who shared the sentiment of the objectives, saying the Africa's unborn generation should be involved in order to safeguide and preserve our culture and heritage.
"The wisdom and experience of the elders must be transmitted to the younger generations, and the youthful enthusiasm must be put at the service of perpetuating the legacy. It is the uninterrupted flow between generations that promotes the launching of a common project and deployment towards the future with serenity. This is why, this the proposed theme for the Adayé Kessiè Festival 2023, is an approach which raises awareness towards the elderly, with the aim of transmitting cultural heritage to young people, to effect of grasping all the wisdom of identity bequeathed to them in order to stimulate development. This contributes to the empowerment of young people", Tollah said.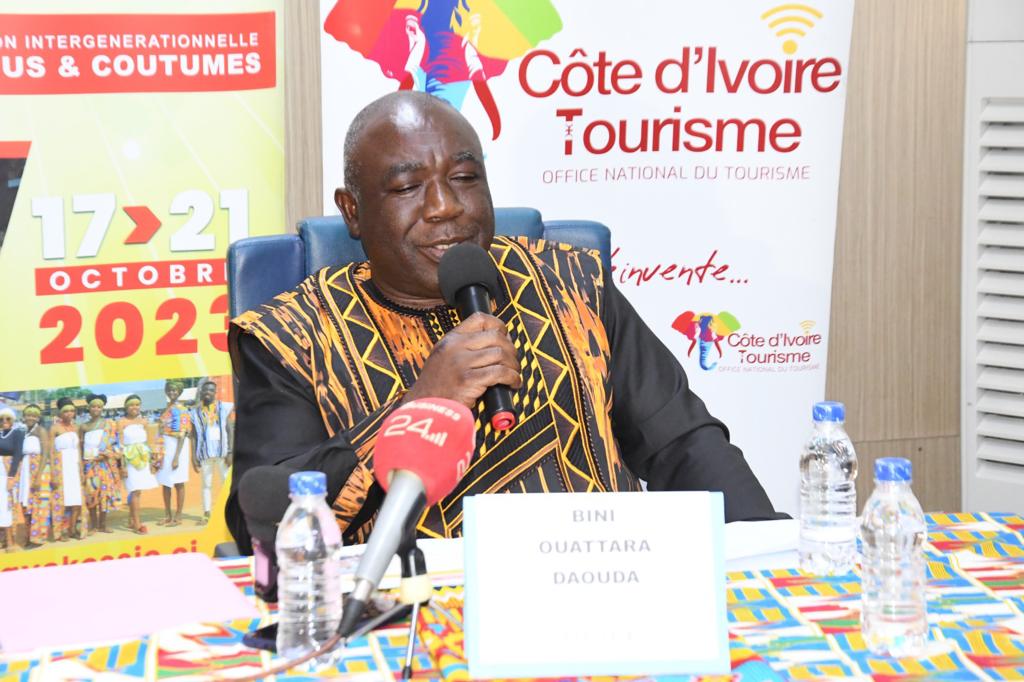 The founder and convener of Adayé Kessiè Festival, Mr. Bini Ouattara Daouda speaking at the press conference in Abidjan
In order to appreciate the importance of the theme, both in form and substance, other interesting activities that will form part of the event include exhibitions, workshops, shows, competitions, conferences, as well as a craft market display will be on offer.

It should be noted that the Adayé Kessiè festival, which is in its 8th edition aims to preserve and promote the Brong cultural heritage of Cote D'Ivoire.
Since its creation, it has become a major event in the region, attracting an increasingly large and diverse audience each year to destination Cote D'Ivoire, thereby promoting community and intra Africa tourism post Covid-19 pandemic era.