Africa Traveltech Summit & Expo is Set to Transform the Continent's Travel and Technology Sectors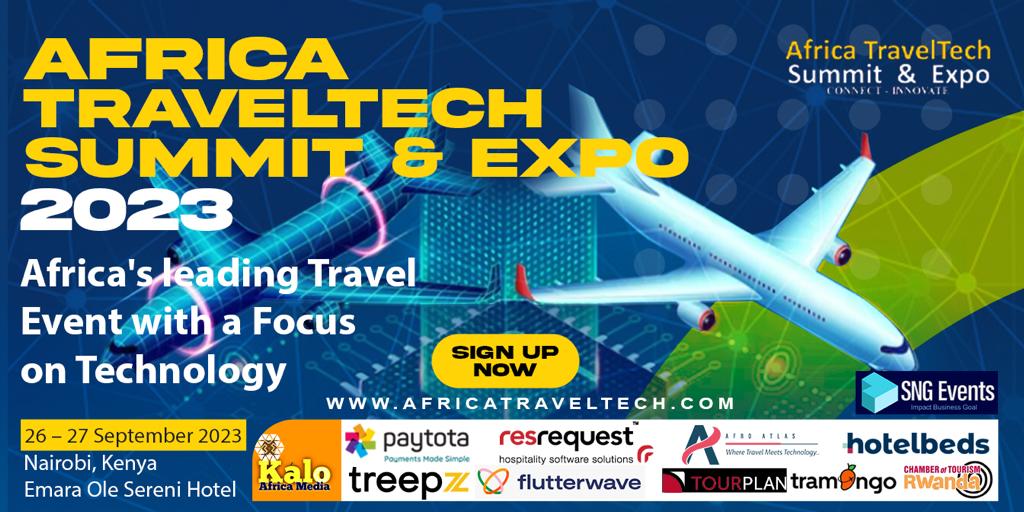 Nairobi, Kenya

The 2023 edition of the Africa Traveltech Summit and Expo- Africa's leading travel and tech event with a focus on innovation and technology will take place from 26th to 27th September at Emara Ole Sereni Hotel, Nairobi, Kenya.
The event will bring together travel and tourism professionals and technology experts in Africa's travel sector, providing a platform for networking, collaboration and exhibition of top quality technology solutions in the travel aspect of tourism.
It should be well noted that Africa's travel industry is recovering rapidly post Covid – 19 pandemic, and the digital transformation of the industry is also gaining momentum hence the prompt emergence of the Africa TravelTech Summit and Expo which hopes to accelerate the adoption of technology-based solutions and foster collaborations within the travel sector to maximize efficiency in service delivery.
With Africa prioritizing digitalization of all industries including the travel and tourism sector, there is a growing need for a platform where both travel and tourism providers, as well as technology innovators can come together to discuss potential collaborations that meet customer needs effectively.
"lt is also imperative to note that safe and secured bookings are still a significant challenge that needs to be addressed. In order to increase effective and efficient services to the clients we are showcasing innovative products in the travel and tourism industry where attendees will be provided with opportunities to select the right solutions for their businesses and the gathering will also serve as a platform where African travel companies can converge to upgrade their operations digitally", said Gustave, Co- founder, SNG event, organiser of the summit.
Africa Traveltech Summit and Expo 2023 is organized by SNG Events, which aims at sharing knowledge and shedding light on the connectivity between travel and tech world in order to enhance the overall customer experience.
The organisers are passionate and more than determined at showcasing tech solutions that would disrupt the travel sector in Africa, in such a transformative way, that is poised at catapulting the continent's travel and technology sectors to a new heights.

Registration for the Africa Traveltech Summit and Expo is now open at www.africatraveltech.com and join SNG Events as it revolutionizes Africa's travel landscape.