Uganda Ministry of Tourism Holds 1st Annual Development Programme Review Conference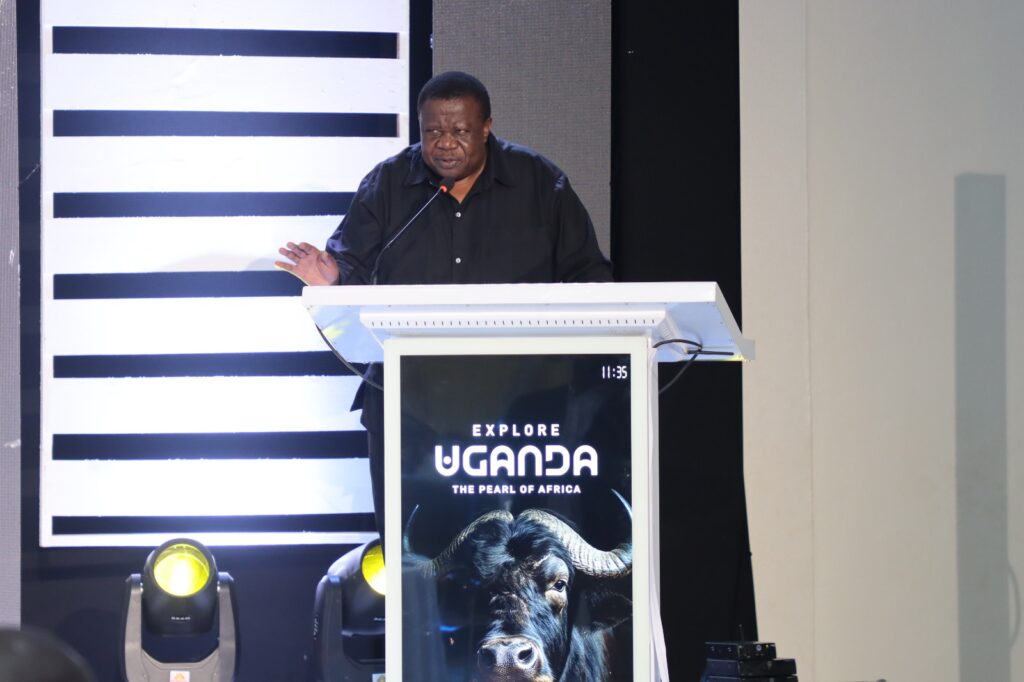 Kampala, Uganda
The Ministry of Tourism, Wildlife & Antiquities, Republic of Uganda has held its First Annual Tourism Development Programme Review Conference which brought together both government and private sector tourism stakeholders to review the sector's performance for 2022/2023 at Africana Hotel in Kampala.
Destination Uganda has experienced a significant tourism recovery post Covid-19 pandemic with more than 1 million tourist arrivals in the third quarter of 2022, which was previously at 59% year on year, falling from 1.5 million arrivals pre- Covid -19, thereby scaling up on the expected growth in the sector with the hope of making an impact in the country's GDP.
The Minister of Internal Affairs, Maj. General Kahinda Otafire who represented the Rt. Hon. Thomas Tayebwa, Deputy Speaker of the Uganda Parliament, informed the stakeholders on how his Ministry has been upbeat on complimenting the tourism sector by working tirelessly to ensure that the visa issuance process gets more seamless for the increasing number of arrivals to the country.
The country is also strategically positioning herself as a competitive tourist destination in the region and wouldn't leave any stone unturned at becoming one of the top ten most visited destinations in Africa, going by the level of numerous enchanting and invigorating attractions prevalent in the country.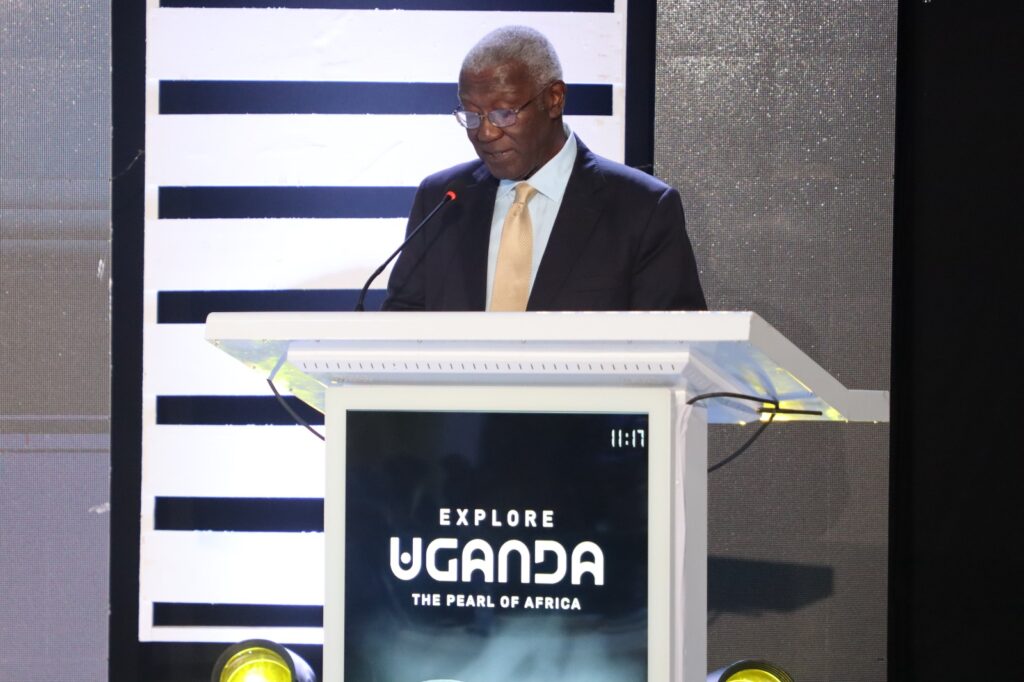 Hon. Col. Tom Butime -Minister of Tourism, Wildlife & Antiquities, Republic of Uganda speaking at the event
"The Pearl of Africa" is endowed with engaging attractions that are sui-generis for any visitor to the enchanting destination. From her rich cultural heritage, the wildlife – homing up to fifty percent Mountain Gorillas, the Wildwaters of the Nile at Jinja, Lake Victoria and the Murchison Falls National Parks to name just a few are some of the attractions awaiting tourists in Uganda.
It will be of Interest to note that Uganda has the best visa processing mechanism within the region and the country striving to improve on it in order to assure tourists of a smooth experience while arriving the country.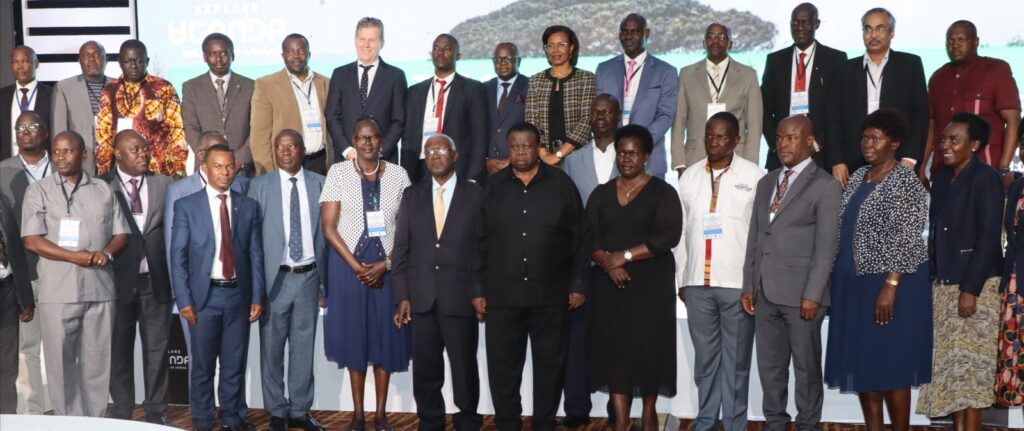 A group photograph of Uganda Tourism stakeholders at the Conference in Kampala
Also present at the event were- Hon. Col. Tom Butime -Minister of Tourism, Wildlife & Antiques of Uganda; Hon. Martin Mugarra Bahindura- State Minister of Tourism, Wildlife & Antiquities; Hon. Daudi Migereko, Chairman Uganda Tourism Board; Ms. Lilly Ajarova, CEO, Uganda Tourism Board and Amb. Francis Mugoga, Commissioner for Tourism Sustainability Products Development- African Tourism Board.
Other included: Dr. James Musinguzi, Executive Director, Uganda Wildlife Education Center; Mr. Sam Mwadha- Executive Director, Uganda Wildlife Authority; Mr. Herbert Byaruhanga – President, Uganda Tourism Association, the apex body of all the tourism associations in Uganda and members from the academia, e.g. Tourism Institute of East Africa, Makerere University, Uganda and Hotel & Tourism Training Institute.