Pan-African Women Empowerment Summit Partners Africa Celebrates 2023 Edition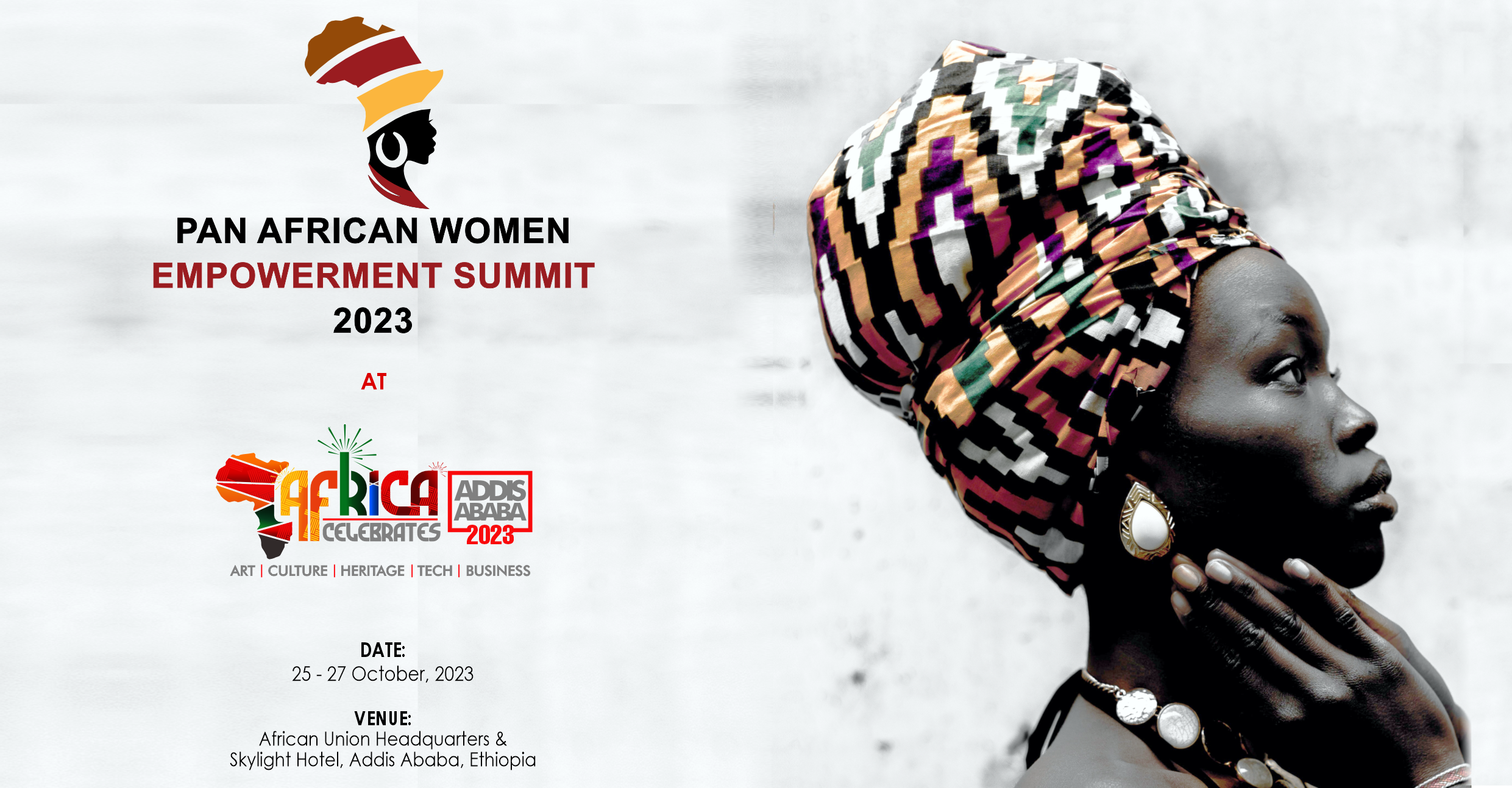 Addis Ababa, Ethiopia
The Africa for Africa Women Organization in partnership with Legendary Gold Limited is organizing the Pan-African Women Empowerment Summit (PAWES) on the margins of Africa Celebrates 2023. The vision of Africa for Africa Women Organization is to Unite Women of Africa towards sustainable economic emancipation, which will result in poverty eradication through leadership development and economic empowerment of women across the African continent.

This mission is earmarked to be achieved through but not limited to business unity among African women; Intra-continental trade promotion; Exploring and accelerate business opportunities for true economic empowerment; Rural Development and developing communities into villages of hope; Leadership, Capacity building, training and skills development and a special focus on women leadership development.

The Pan-African Women Empowerment Summit is an annual conference, which tables issues for discussion on all the areas mentioned above and the outcomes are developed into programs for implementation. The theme for the 2023 PAWES is "The significance of the 60th anniversary of the African Unity towards socio-economic inclusion of an ordinary African Woman". The theme derives from the significance of the foundation of the Organization of African Unity (OAU) now known as the African Union (AU), which was founded on the 25th of May 1963 in Addis Ababa, Ethiopia.
This year therefore marks the 60th anniversary of this union.
The overall mission of PAWES is to expedite execution of the AU Agenda 2063 and United Nations Agenda 2030, with women playing a central role; Forge partnership of women owned businesses to rebuild and strengthen the eco-system for Africa to thrive from grass roots level to multi-billion women own conglomerates; Support, encourage and cultivate the business growth by investing in women; Create an environment for African Women to trade freely across the Africa Continent and leverage the benefits of African Continent Free Trade Agreement (AFCFTA) and Intra Africa Trade Fair (IATF).

Pan-African Women Empowerment Summit is the platform for women at Africa Celebrates which is aimed at celebrating Africa's unity in diversity, fostering integration through our rich cultural heritage which can be explored as a catalyst for our social economic growth, promote intra and inter African trade and tourism and encourage Africans and the rest of world to patronize "Made in Africa" by eating our food, wearing our clothes, appreciating our music, dance, films, arts, crafts and heritage while doing business.

The theme for Africa Celebrates 2023 is "Achieving African Integration through Art, Culture, Heritage, Tech & Business Leveraging on AFCFTA Implementation'' . This aligns with the African Union theme of the year.
Organizers includes Legendary Gold Limited who is the initiator of Africa Celebrates, African Union who doubles as host partner, Ethiopian Ministry of Foreign Affairs, Nigeria Embassy in Ethiopia, African Tourism Board, Pristine Marketing Group, Studio 1888 and GGDG.
Partners includes the US Embassy in Ethiopia, Kana Tv, Arts Tv, African Magic, Kenniz FM. Ethiopian Airlines and Skylight hotel are official airline and hotel partners.
To register for Pan African Women's Empowerment Summit, log in to https://africa4africawomen.org/listing/pan-african-women-empowerment-summit-23/