PYNE-NESG Africa Conference : ATB President, Cuthbert Ncube Optimistic About the Conference Serving as a Roadmap for the Future of Tourism in Africa
Lagos, Nigeria
The PYNE-NESG Africa Conference was another milestone engagement aimed at providing solutions to certain challenges bedeviling the tourism sector of Africa and also serving as a catalyst for charting a new part for the future of the the sector.
This was the thought of the President of African Tourism Board, Hon Cuthbert Ncube in his goodwill message at the recently held PYNE-NESG Africa Conference at Eko Hotel and Suites, Lagos.
excerpts: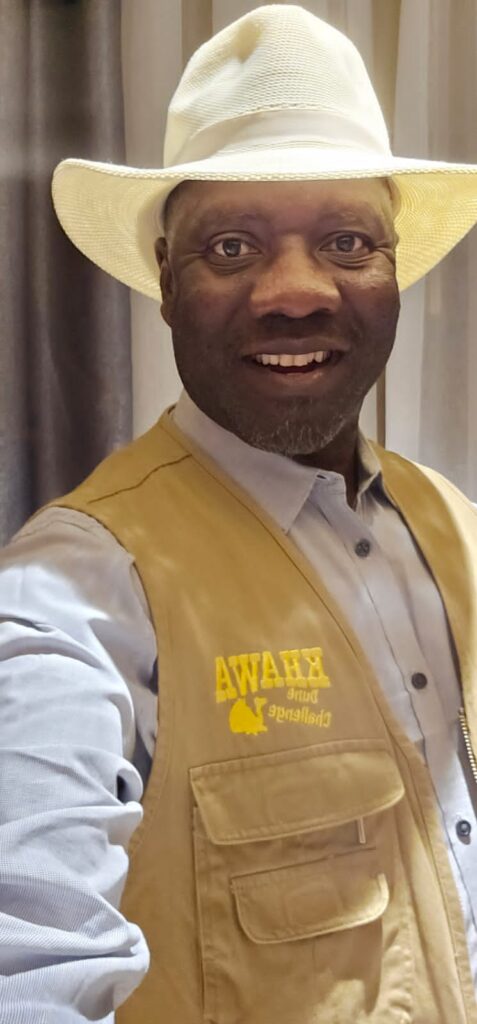 Hon. Cuthbert Ncube, President African Tourism Board

On behalf of the African Tourism Board, I would like to extend my warmest greetings to all of you attending Day 2 of The PYNE-NESG AFRICA CONFERENCE-themed "Tourism in Africa: Catalyst for Accelerated Economic Empowerment."

We are delighted to be part of this prestigious event that brings together industry experts, thought leaders, and stakeholders who are passionate about harnessing the potential of tourism in Africa for economic development.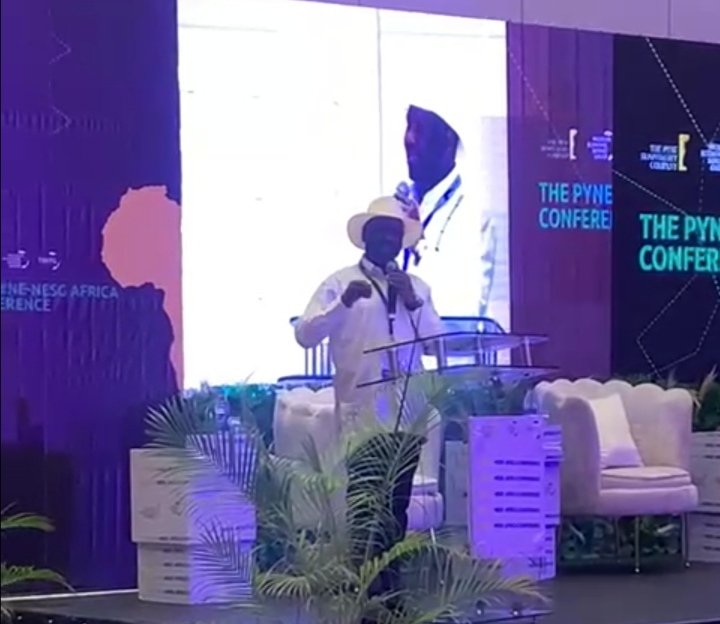 The President of the African Tourism Board, Hon. Cuthbert Ncube making his goodwill message at the event in Lagos.
The theme for today's conference resonates with our vision of leveraging tourism as a catalyst for accelerated economic empowerment across the continent.
Tourism holds immense potential for Africa, and events like this provide us with a unique platform to collaborate, share ideas, and seize opportunities that will drive growth in the sector.
With the rich and diverse natural and cultural resources that our continent possesses, tourism can become a transformative force by creating employment, promoting entrepreneurship, and fostering socioeconomic development in communities.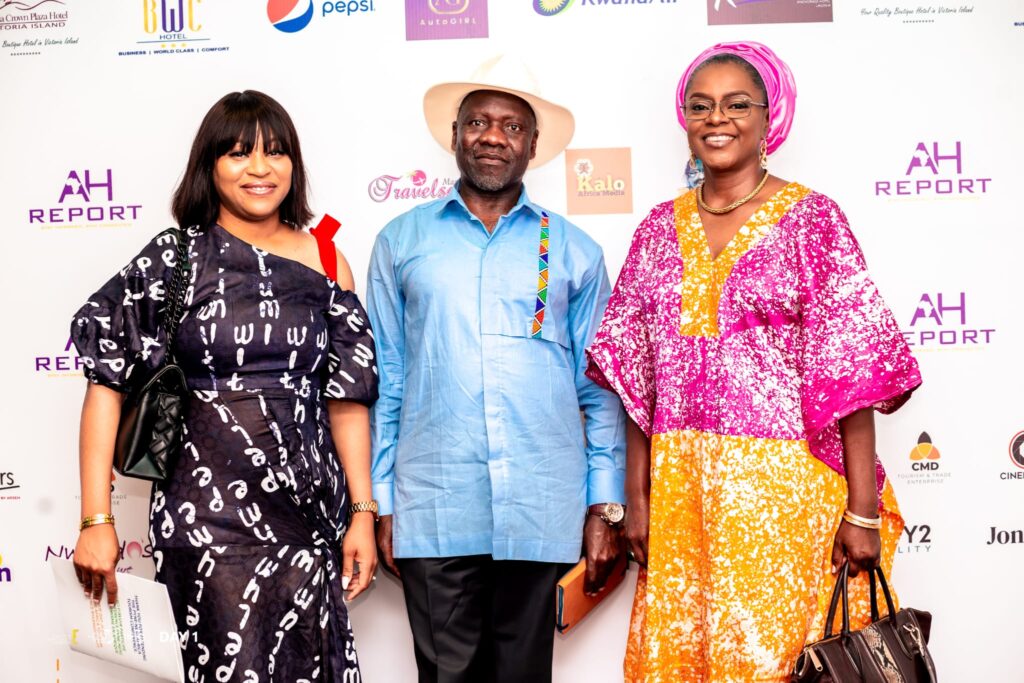 Hon. Cuthbert Ncube, ATB President flanked on the right side by Amb. Amaka Amatokwu-Ndekwu, Founder The Pyne Awards Africa and on the left by Lolo Ngozi Ngoka, Thematic Lead for Tourism Nigeria Economic Summit Group at the event in Lagos

Furthermore, this conference provides a valuable opportunity for us to discuss key challenges that hinder the growth of tourism in Africa and work towards finding innovative solutions, by addressing issues such as infrastructure development, policy harmonization, marketing strategies, and the preservation of our heritage.
We can create an environment that attracts more visitors, encourages investments, and ensures the sustainability of our tourism industry.

I encourage each and every one of you to actively participate in the discussions, share your experiences, and contribute your expertise towards the realization of our shared goal – to make tourism a driver of accelerated economic empowerment in Africa. Let us embrace this occasion as a platform to forge meaningful partnerships, foster collaborations, and develop actionable plans that will lead to long-term, inclusive and sustainable growth.

I would like to express my sincere appreciation to the organizers and sponsors for their commitment and dedication in bringing together such an esteemed gathering. I am confident that this conference will be a resounding success, and together, we will create a roadmap for the future of tourism in Africa.

Once again, I wish you all an engaging and fruitful Day 2 of The PYNE-NESG AFRICA CONFERENCE. May our deliberations and collaborations pave the way for a stronger and more prosperous tourism industry across the African continent.