Visa Exemption for Africans by African Countries Tops Our 2024-2029 Action Plan – Dine Bouraima, Vice President, ATB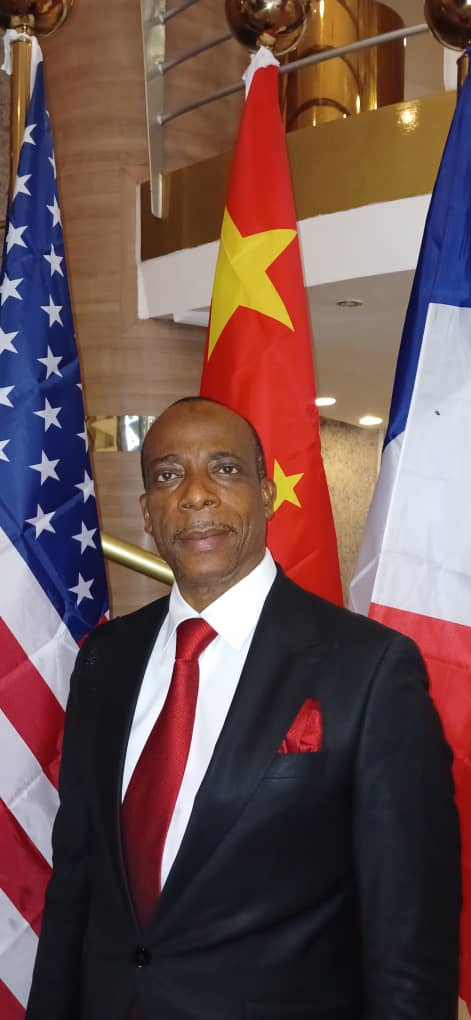 Amb. Dine Bouraima, Vice President, African Tourism Board
In its unwavering quest at positioning the tourism and travel sector of Africa in an enviable space, the African Tourism Board in its 2024-2029 Action Plan has prioritized the issue of free movement for Africans, advocating for visa exemption for all African citizens arriving at any African destination.
The President of the organisation, Hon. Cuthbert Ncube has set up an Action Plan Validation Committee, led by the Vice President, Amb. Dine Bouraima who disclosed this in an interview after the validation of the document by the committee and the team from the consulting firm at Benin Royal Hotel, Cotonou recently.
He was of the view that prioritizing such a burning African concern would give Africans the opportunity to travel seamlessly to any part of the continent for leisure and business.
He gave an example of his country – Benin Republic and Rwanda where African citizens arriving in these countries wouldn't need visas to travel, but to just book their flights and fly in, a situation that has significantly improved the inflow of businesses and tourism development in the two countries.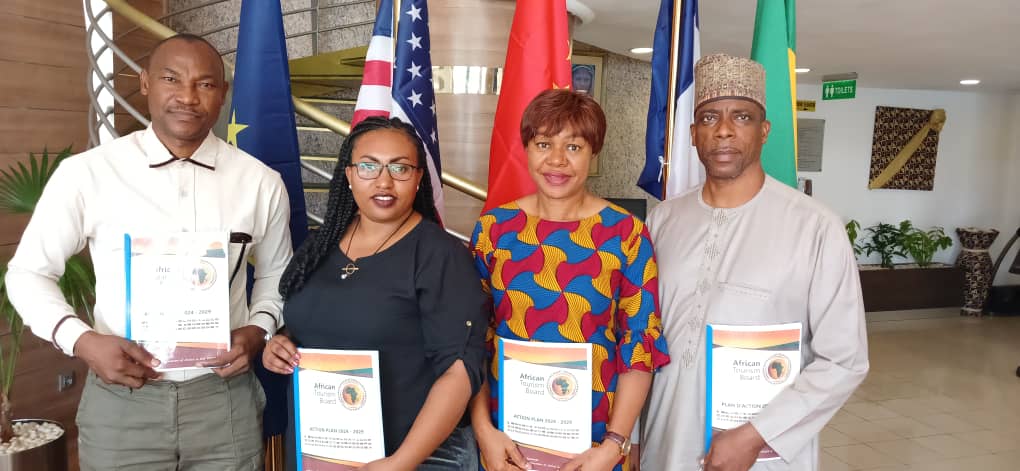 L-R, Amb. Kazeem Balogun Director of Media and Communications; Amb. Hiwotie Anberbir, Secretary-General, Amb. Peace Onuiri, Global Ambassador and Amb. Dine Bouraima, Vice President of African Tourism after the Action Plan validation in Cotonou recently
Bouraima further emphasised that the African Tourism Board would actively and rigorously focus on this agenda for the next five years in accordance with the organisation's action plan, believing that many other African countries would follow suit and the continent will be better for it.
"Just imagine this current situation, many Africans can not travel to other parts of Africa, but Europeans and Americans can travel freely to many African countries. To me this is abnormal and as African Tourism Board, we must use our organisation to appeal and lobby our countries to make visa exemption a possibility for our people so that they can travel freely within their continent", Bouraima said.
He appreciated the efforts of the African Union for providing the African Union Passport for a seamless travel in Africa which many countries have not ratified, but he informed that it would be another area where ATB would further look into in order to alleviate the impediments attached to travelling within Africa, in collaboration with the African Union.
You will recall that Bouraima, as the President of Consortium Touristes Par Millions Au Benin – the confederation of all tourism actors in the country lobbied for visa exemption regime with their government, which is yielding positive results, this he hopes to replicate with other African countries, leveraging on the instruments of the African Union Partnership with the African Tourism Board.
Other areas of focus in the organisation's Action Plan include: lobbying for the free movement of tourism products and services, facilitation of visitors' access to the continent, facilitation of financial transactions, capacity building for tourism actors, promoting tourism investment in the continent, promotion and marketing of Intra-African and regional tourism, promotion of eco-tourism and sustainable tourism, facilitation of tourism infrastructure development in Africa and encouraging seamless air connectivity in Africa among others.