AU-ATB Africa Tourism Strategic Framework to Boost Tourism in Africa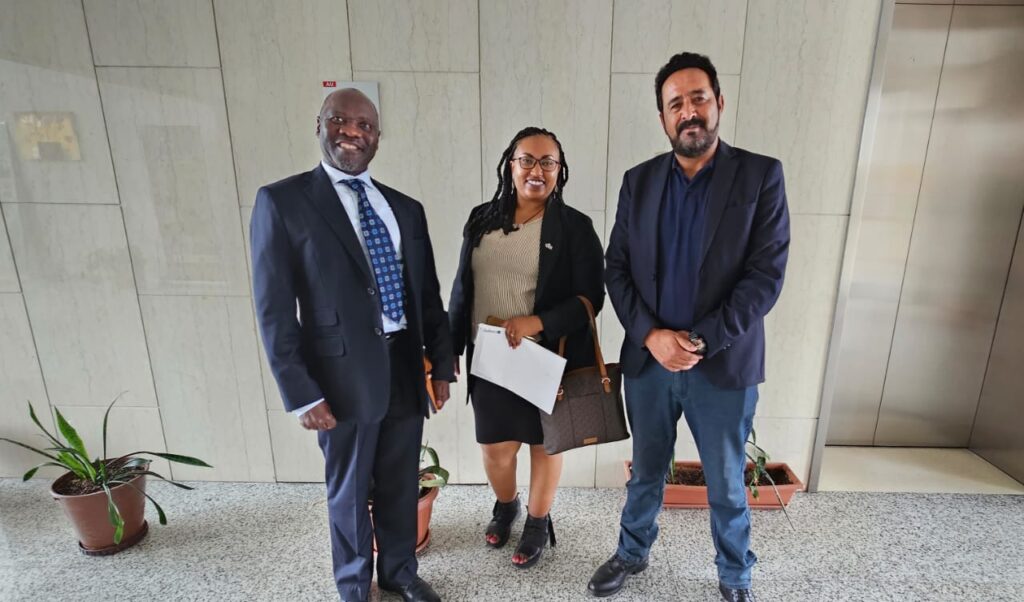 Addis Ababa, Ethiopia
The African Union with its development partner in the development of tourism in Africa, the African Tourism Board hosted a strategic session at the AU headquarters in Addis Ababa, Ethiopia, recently on Africa Strategic Tourism Framework – a strategic action plan which aims at fostering greater cooperation and collaboration between the parties and establishing adequate working arrangements to successfully activate and implement the MOU.
At the session, the African Union Commission was represented by His Excellency, Mustapha Ouabbas, the Senior Policy Officer for Trade and Industry, Department of Infrastructure and Energy and Tourism, while ATB was represented by Hon. Cuthbert Ncube the President, and the Secretary General, Amb. Hiwote Amberbir
The African Union stands as a pillar of continental pinnacle, coordination of policies, strategies and activities aim at promoting and boosting the intra Africa collaboration, with a pan- African vision of integrating the 54 member states as a booster to the intra Africa unity in all aspects, especially in tourism.
The goal of African Tourism Board is to promote intra Africa tourism outlook for both leisure, business trade, reshaping of Africa's narrative and advancing eco-tourism among other agenda.
The parties reaffirmed in their collaboration in accordance with the Africa Tourism Strategic Framework (ATSF) Vision, in areas of boosting the Africa tourism sector, fostering tourism sustainability and inclusive green growth, intra Africa trade and investment promotion as well as capacity building, promoting products focused on attracting tourists to the African market with the aim of increasing inter and intra Africa travel, exchange of experiences and information on matters and objectives of common interest.
Mr. Quabbas emphasized the need to establish a task force to oversee the implementation of the strategic action plan for sustainability and coordinating activities while monitoring progress and discussing updates with the hope of identifying key areas for improvement and growth within a very short space of time.
Mr. Ncube unveiled the undertakings by African Tourism Board on significant projects aimed at promoting newly developed destinations in member states, the initiative also aims at showcasing the diverse tourism offerings, attractive investment opportunities, fostering collaboration among all stakeholders having recognized tourism's potential as a catalyst for economic growth and development in Africa.