"Heritage Voyage of Return" Receives Presidential Endorsement, as Prof. Wole Soyinka Presents Initiators to President Tinubu in Abuja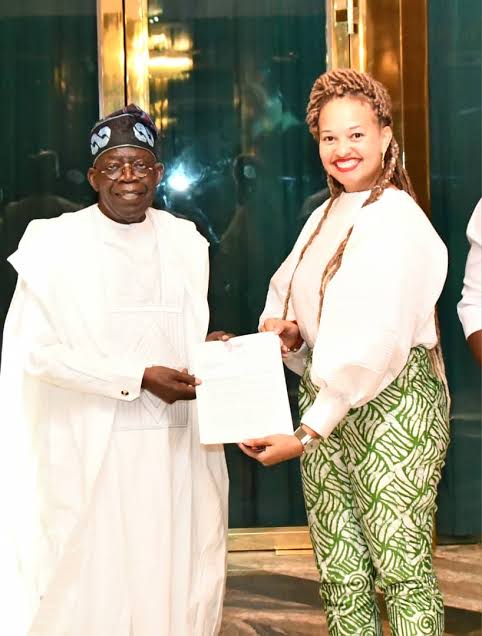 Abuja, Nigeria
His Excellency, Bola Ahmed Tinubu, President, Federal Republic of Nigeria has endorsed the much anticipated 'Heritage Voyage of Return' initiative which objective is to ascertain and actualise the official return of the African descendants in the diaspora back to their homestead, for the benefit of Africa and the returnees.
"Reconnecting Afro-Brazilians with their African roots will be an iconic project that will rekindle our past and light up the spirit of our ancestors. It will re-awaken memories of what happened many years ago. And it is a good thing that this is coming now at a time when we are working on expanding the frontiers of freedom and democracy in Africa," said President Tinubu.
The statement was part of his response contained in a release made available to the media by the Special Adviser to the President on Media and Publicity, Mr. Ajuri Ngelale when President Tinubu received a delegation from Prof. Wole Soyinka, Nobel Laureate, led by Prof. Wale Adeniran as well as the project initiators, at the Presidential villa in Abuja.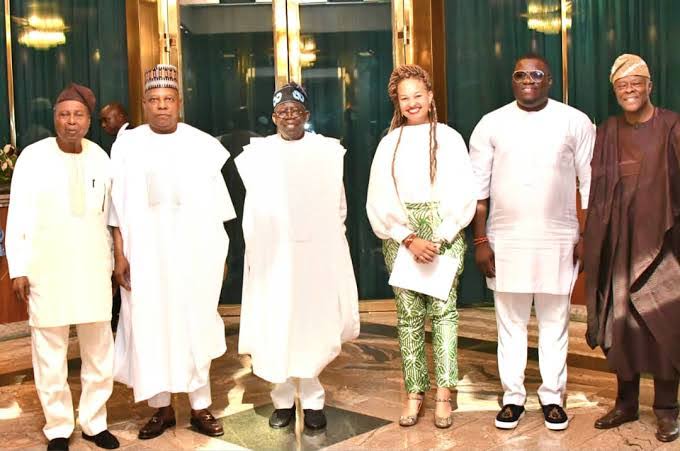 (L-R) Prof. Wale Adeniran ; Vice President Kashim Shettima; President Bola Ahmed Tinubu; Mrs. Carolina Maira Morais; Mr. Ajoyemi Olabisi Osunleye and Mr. Wale Edun at the State House, Abuja, Friday
According to the release, President Tinubu expressed his appreciation to Prof. Soyinka for projecting and supporting the initiative which he also shared. He thanked him for his commitment and patriotism over the years, as a promoter of African unity, describing the initiative "as an important project which must be pursued" because of the socio- economic value attached to it.
Leading the delegation, Prof. Wale Adeniran, also gave the historical perspective to the project when it was initially proposed at the "Lagos Black Heritage Festival" in 2015 as a project to unify African descendants with the mainland.
The initiators, Ajoyemi Osunleye, (Ajo) and his Brazilian wife Carolina Morais, also noted that about 126 million African-descendants in Brazil are willing to reunite with their brothers and sisters back home in Africa.
"Nigeria, the largest black population and the leading economy in Africa, and Brazil, a giant of South America. There are many African traditional families in Brazil. But no African country has gone to Brazil to identify and connect with them," she said .
Morais further hinted that H.E Lula da Silva, President of Brazil has also indicated his willingness to visit Nigeria as soon as possible.