Giants of Africa Festival 2023: Festival Unveils New Basketball Court as it Kicks – Off in Kigali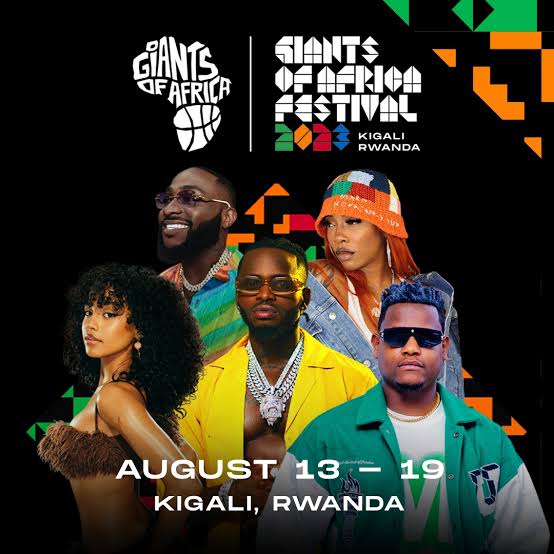 All arrangements are being concluded by the organisers of the Giant of Africa Festival which kicks-off tomorrow – 13th August, 2023 with an opening ceremony and a new basketball court unveiling.
The media advisory made available to Kalo Africa Media by SRC Agency indicated the important details to be taken into congnisance as the week long event kicks off in Kigali, Rwanda.
"join us as we unveil a brand-new court at Agahozo-Shalom Youth Village in Rwamagana,
followed by a youth basketball clinic with Giants of Africa coaches. This court is part of GOA's
investment in the infrastructure of basketball throughout Africa under the "Built Within" initiative. This
physical investment on the continent continues our commitment to creating opportunity for youth in
Africa through sports and harnessing the power of the next generation to propel the continent
forward. Our goal: to build 100 courts on the continent!
That afternoon, the Giants of Africa Festival will officially kicks off with an Opening Ceremony
celebration, honoring the participating youths from 16 African countries. The event will feature a
parade of the athletes, and performances by award-winning superstars Diamond Platnumz,
Massamba Intore and Sherrie Silver".
The advisory further explained that the basketball court opening will take place from 9 a.m. – 11 a.m. local time where buses will be provided for media personalities from BK Arena. The buses will depart at 7:00 a.m. and will return to BK Arena after the event, where lunch will be served while the main opening ceremony will take place in the afternoon from 4 p.m – 6 p.m same day.