19th Edition of Kwita Izina, the Gorilla Naming Ceremony, Takes Place on 1st September to Celebrate Rwanda's Commitment to Sustainable Tourism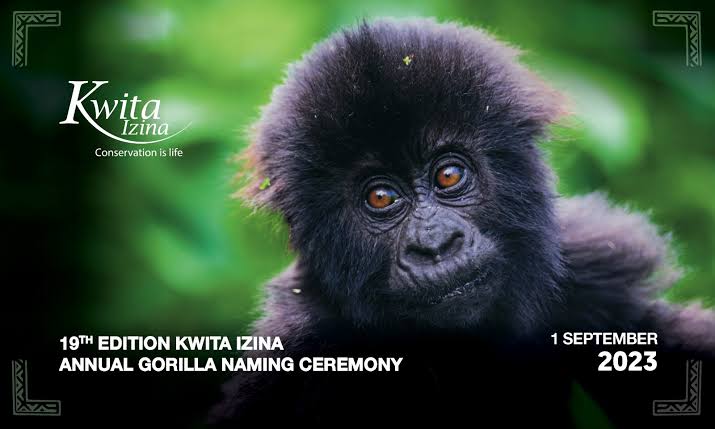 For three decades, prior to the first official gorilla naming ceremony, park rangers and researchers named Rwanda's baby mountain gorillas as part of the ongoing work to monitor and ensure the wellbeing of each individual gorilla in their family and habitat.
The Government of Rwanda, through the Rwanda Development Board and in collaboration with conservation partners, private sector stakeholders and local communities, has achieved remarkable success in protecting and growing the endangered mountain gorilla population.
Today, mountain gorillas are the only species of great apes increasing anywhere in the world. Rwanda's naming tradition has been adapted into a flagship national event known as Kwita Izina to celebrate this conservation success.
Kwita Izina was introduced in 2005 to create greater awareness of the importance of conservation and to thank communities for their on-going and invaluable support of these initiatives. It has become the most important annual event on Rwanda's calendar and is attended by around 30,000 community members and international, regional and local guests each year. To date, 364 mountain gorillas have been named in the past 18 ceremonies.
Source/ RDB