The Pyne Africa Awards 2023 Will Hold from 6-8 September with Conference, Workshops, Exhibition and Gala Dinner at Eko Hotels and Suites, Lagos
The Pyne Africa Awards has become a household name in Africa's MICE tourism space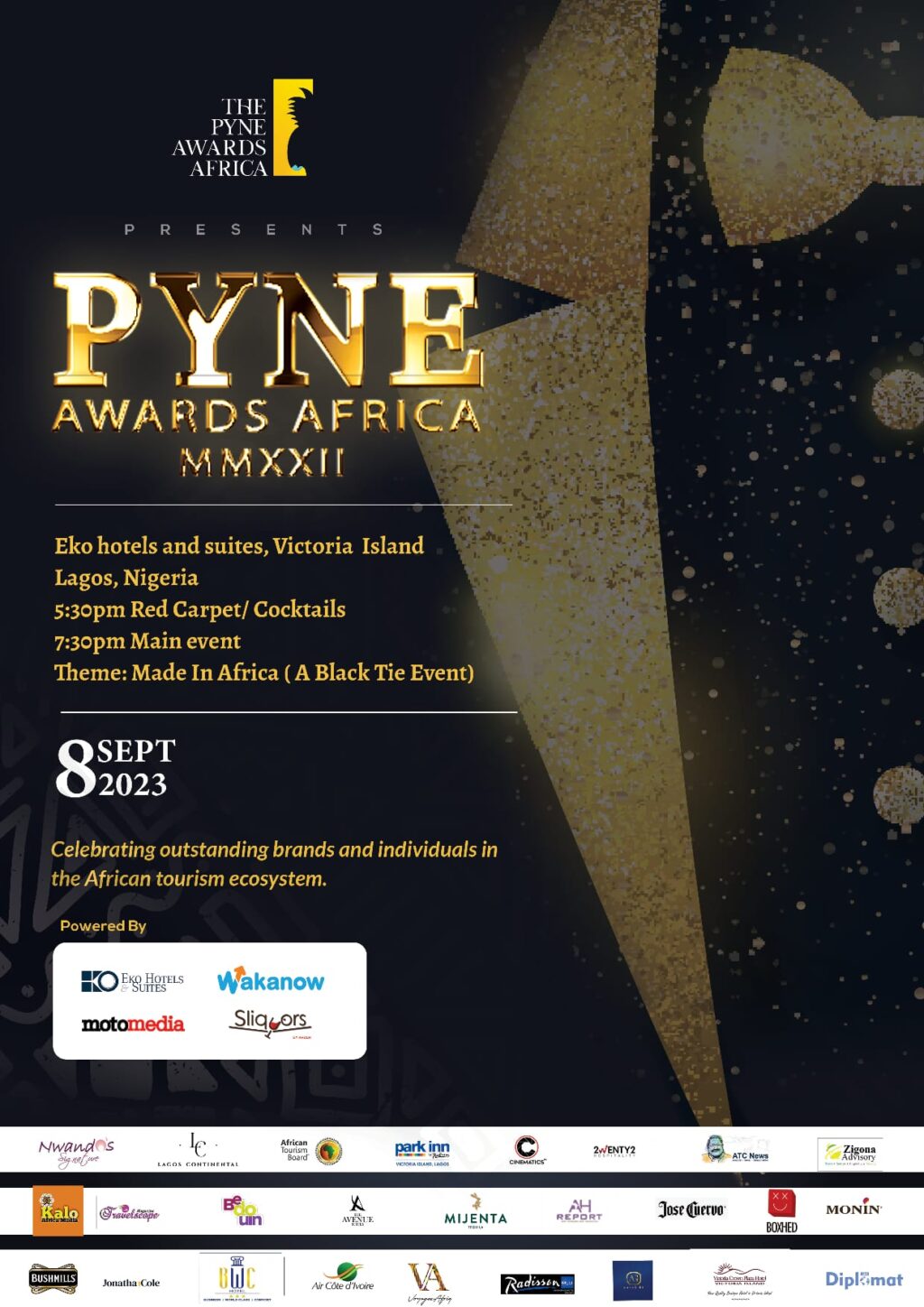 Lagos, Nigeria

The Pyne Hospitality Company LLC & Zigona Advisory in collaboration with Tourism and Hospitality Industries Thematic Group (THITG) of the Nigerian Economic Summit Group (NESG) have concluded plans for the staging of the much awaiting The PYNE – NESG Africa Tourism Conference 2023, with the theme "Tourism in Africa: Catalyst For Accelerated Economic Empowerment".

This conference aims to bring together tourism policy makers, industry experts and pioneers from different parts of Africa and the world to address some of the issues mitigating against intra- African Travel in the African Tourism Sector and exchange ideas on best practices to increase international arrivals into the continent while protecting the environment, cultural and historical values.
The Pyne Africa activities in 2023 will take place over three days, with the first two days consisting of a conference, workshops, and exhibition, and the third day featuring the Pyne Awards Africa gala night, which will be hosted by Nigeria and will highlight the country's tourist potentials while welcoming guests from all around Africa.
The event's growth into more African nations in its sixth year has increased the value and prestige attached to attending, exhibiting at, and winning the awards or being nominated for them. The events will take place at the Eko Hotels and Suites Lagos Convention Center in Lagos, Nigeria, from September 6 to September 8, 2023. You can sign up for the Conference and Workshop at www.eventcreate.com/e/pyne-thitgafrica2023.

The strategic thrust of the conference includes but is not limited to, promoting sustainable development initiatives, enhancing easy access within Africa, improving the effectiveness of domestic travel and intra-African travel. It intends to analyze more effective ways the public and private sectors can ensure tourism in Africa is globally competitive, profitable while highlighting the linkages between Tourism, Sports, Creative and Cultural industries in Africa for a stronger and more robust tourism dynamic.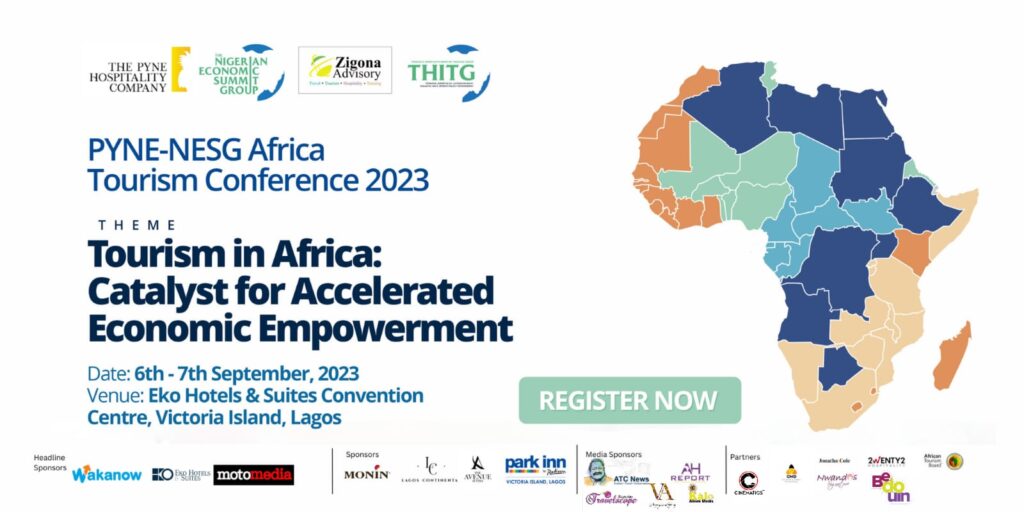 It also explores ways technology can improve travel and tourism activities Africa, advance ways modalities inclusive development of Tourism in Africa as a means of meeting the UN's Sustainable Development Goal for Women and Youth economic empowerment especially in rural communities.

The Pyne Hospitality Company is a privately owned, award-winning boutique events and consulting firm launched in 2018 with a mission to provide innovative services to the African hospitality and tourism industries.
"We are on a mission to influence and shift the narrative of Africa's service culture, attitudes, excellence, and business structures in hospitality and tourism to align with international best practices and global standards", said Amaka Amatokwu-Ndekwu, the company's CEO and Founder.

"We are really excited about the collaboration with Zigona Advisory a pan-African tourism and hospitality consulting company and the Tourism and Hospitality Industries Thematic group of the Nigerian Economic Summit Group. This collaboration takes conferences, workshops and tourism industry conversations to the next level", she further said.
This event is also being supported by notable brands like Eko Hotels & Suites, Wakanow Group, Motomedia, Lagos Continental Hotel, Park Inn by Radisson, Avenue Suites, Monin, Mijenta, Nwando's Signature Events, CMD Tourism & Trade Enterprises, 2wenty2 Hospitality and Kalo Africa Media as well as so many others.

The Pyne Hospitality Company's events is endorsed by African Tourism Board (ATB), Lagos State Ministry of Tourism, Arts & Culture, Ministry of Environment, Forestry & Tourism Namibia, International Hospitality Institute, USA, Oromia Tourism Commission Ethiopia, Botswana Chefs Association, Uganda Ministry of Tourism, Wildlife and Antiquities & Nigerian Tourism Development Authority (NTDA).
African tourism is a rapidly growing industry that attracts a large number of international investors and visitors. The event's mission is to elevate Africa's exceptional pioneers to the world stage and spotlight.
Among the benefits of partnering or sponsoring this event are the following: access and visibility to over 5000 travel, hospitality, and tourism brands across Africa, which; this opportunity positions your brand at the forefront of the campaign's drive to grow and develop the African hospitality and tourism industries; and this opportunity also gives you a competitive edge over other players in your sector, as the campaign is the only one of its kind.

For more information about partnerships, sponsorships and exhibition email events@thepyneawards.com or call Mercy +234 706 925 0989 or Amarachi +234 701 033 5788