WIDAFEST 2023: Day 1 of the WIDAFEST Brings About a Melting Pot Atmosphere in Windsor, Canada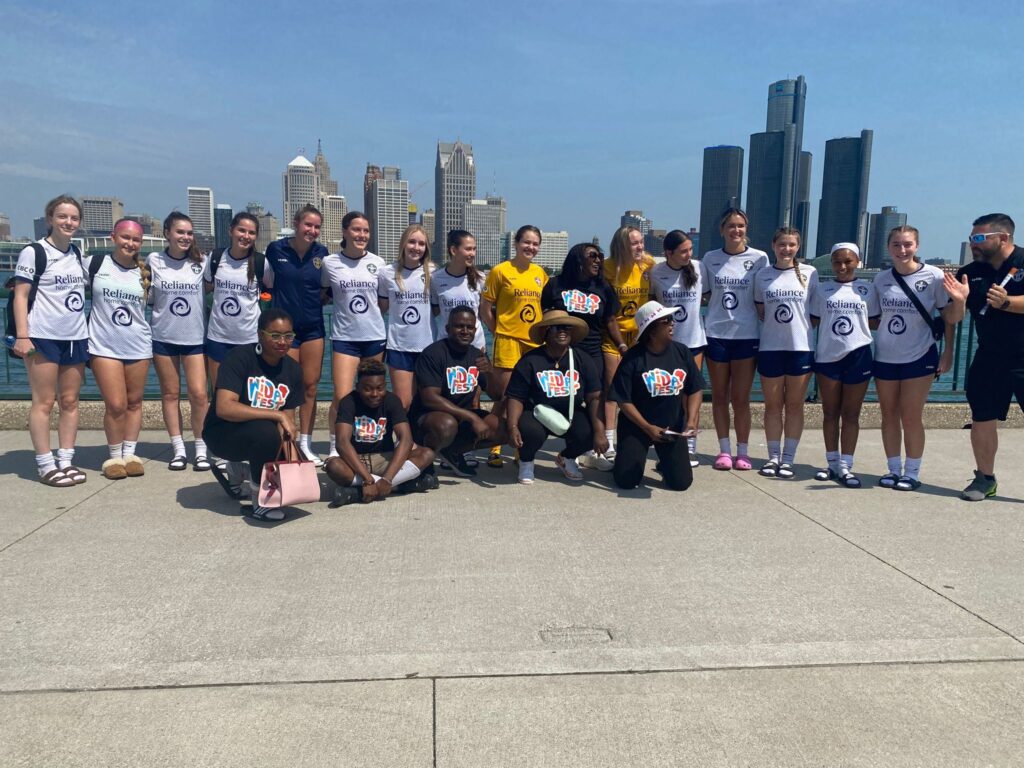 Windsor, Canada
The maiden edition of Windsor International Diaspora Festival (WIDAFEST 2023) which started yesterday in Windsor, Ontario, Canada has created a melting pot atmosphere where people from all backgrounds, diversity, race, faiths and what have you converged to celebrate Africa's heritage, culture, tourism, arts and crafts and creativity in its entirety.
"We have a beautiful culture here in Windsor, and part of our beauty is our diversity, it makes us strong. I'm so proud to be here at this festival and I'm looking forward to future festivals of this kind", City Councilor, Councillor Angelo Marignani of Ward 7, Windsor said.
Mariam Ali, a co- organiser from Toronto also expressed her enthusiasm at the festival saying it brought out the beauty of humanity.
"The beautiful is, l am all the way from Toronto. And the beauty again is we are here, thanks to Queen Amina, she is in Windsor here and she says we need to bring Africa here. So we are Africans in Diaspora and we want Windsor to be the talk of town, local and international. We will have a business summit on the 27th, so it means we have people from Africa, they have come with their businesses here, it's going to be like a beautiful exchange. And on the 28th, we will have the opening ceremony, so it's going to be nice seeing all the delegations coming". she said.
City Councilor Marignani further expressed his delight at the convergence of Africans in Windsor.
"So in Windsor, we are celebrating freedom, diversity, culture and most importantly we are celebrating African heritage that made our city rich. African culture is part of Windsor. I am so proud of our African heritage, it is who we are, and we tell that story to everyone".
The day one saw, delegates engaging a 10k walk to usher in the festival which will take place between 23rd-30th July, where a lot of activities are being lined up including, business summit, gala dinner and awards, exhibition, musical concert, cultural displays and much more.
The famous Queen Amina of Vigour Awards is the brainchild behind WIDAFEST which is expected to be a yearly event in Windsor aiming at celebrating everything African in Canada.