Qudus Onikeku's QDance School Calls for Auditioning in Nigeria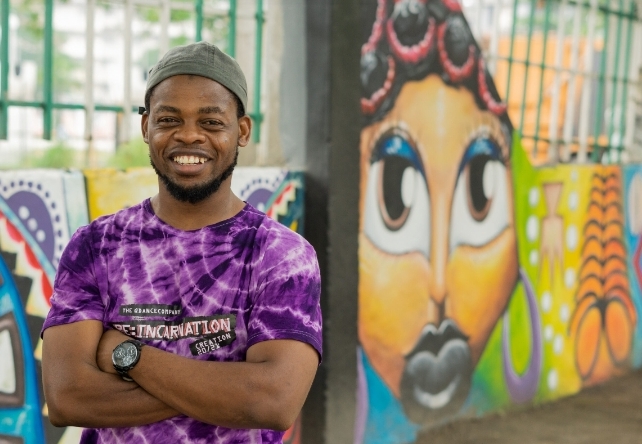 The Q_School invites dance and music artists to auditions in Benin city, Abuja and Lagos, for our inaugural intensive training program in movement, sound, and media art. Whether you excel in urban dance styles, traditional and contemporary forms, or are a musician, instrumentalist, or producer, this creative program is tailored to nurture the next generation of artists.
Because the artistic mind does not operate in terms of categories, but sees everything as connected, they sense our world deeply and struggle to make sense of it by doing anything necessary. Their focus in this transdisciplinary program is not just on understanding the "what" and "why" of art, but also on the "how" through practice, critical review, and thoughtful analysis. By empowering students to master their craft and fostering an understanding of artistic processes, ethics and techniques, we contribute to the growth of the local and international performing arts scene.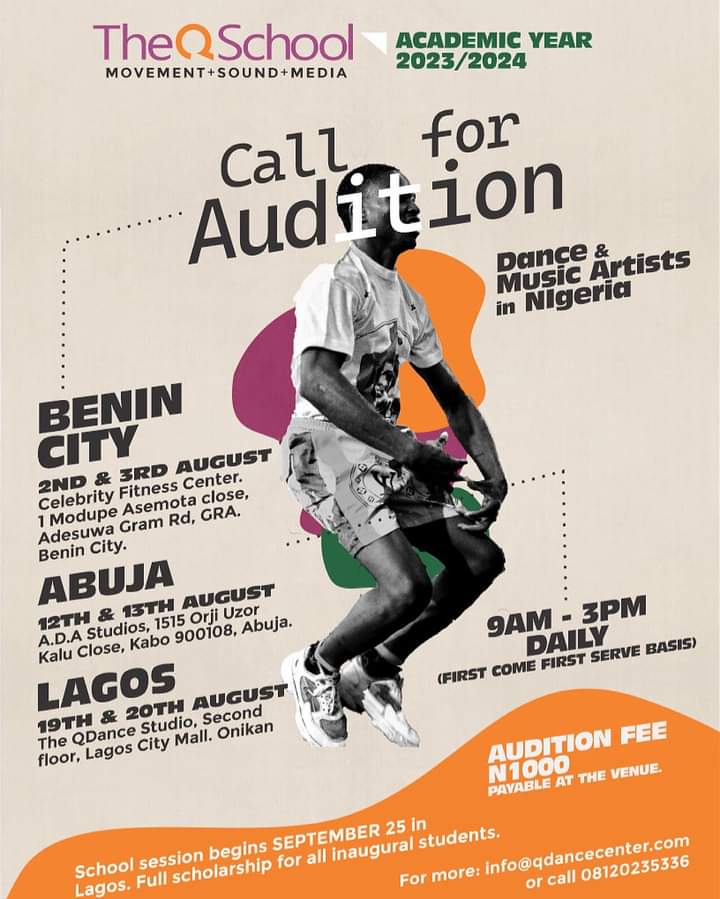 The program runs from September 2023 to July 2024, tutored by seasoned local and international mentors and facilitators with ample experience in the creative fields.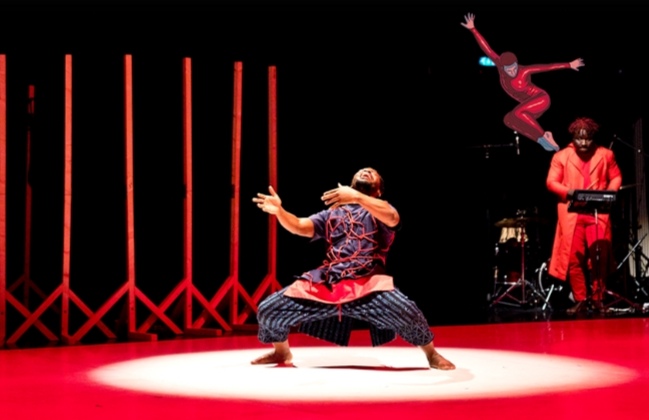 Graduates will receive certification and have the opportunity to integrate the @QDanceCompany as full-time touring artists or the #QTribe as freelance artists from its 2024 touring season.
For more DM us @theq_school, or contact us through the details on the flyer. Rsvp via info@qdancecenter.com. Audition is on a first come first serve basis. Audition fee: 1000Naira only, payable at the venue.
Each one tell one.
Save the dates and Share widely.