President Tinubu Warns Scramblers of Africa to Stay Away During AU Meeting in Kenya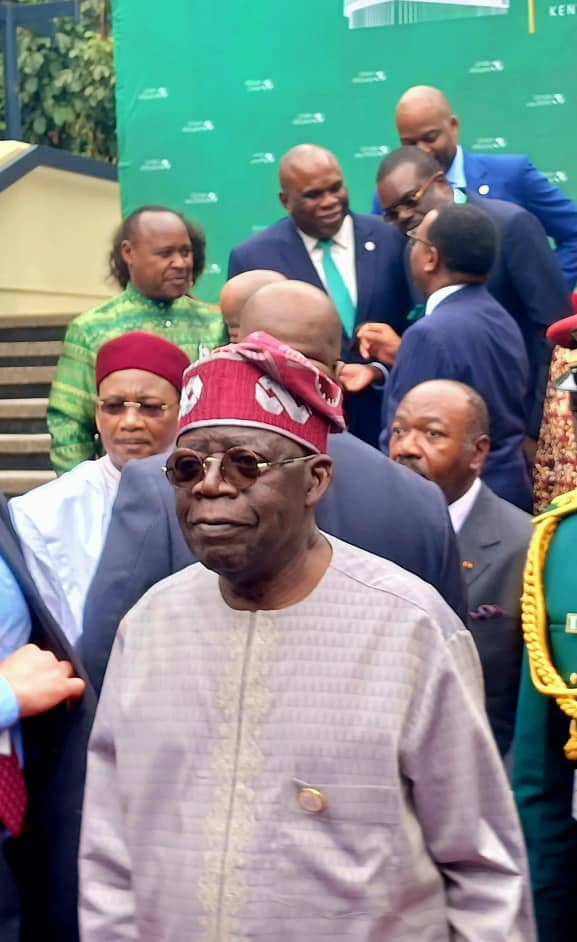 Nairobi, Kenya
The President of Nigeria, H.E Bola Ahmed Tinubu has sounded a very strong warning to would be scramblers of African resources to stay clear of the continent's wealth as there will no longer be business as usual.
He gave the warning while presenting his report on the state of affairs in the ECOWAS sub-region of Africa as the new Chairman at the 5th African Union Mid-Year Coordination Meeting which took place at the United Nations Office, Sunday in Nairobi Kenya.
"But here and now, let it be said to whomever the new scramblers might be, that our continent may be old, but our spirit is new, and it is strong. The bad that took place in the past must stay there. It shall never be repeated", Tinubu said.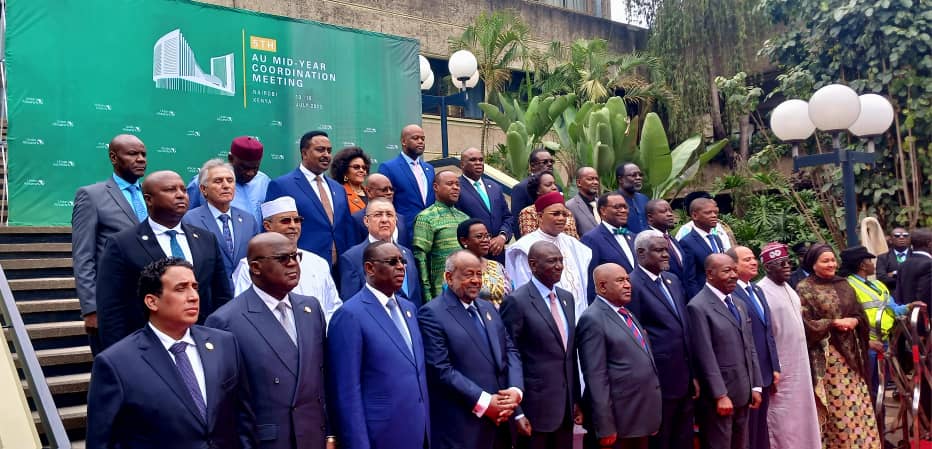 An official group photograph of the participating Heads of State and other dignitaries at the 5th AU Mid-year Coordination Meeting in Nairobi, Kenya
Calling for Africans to be hopeful and advance in their quest for a good governance that will ensure a prosperous future for Africa, free from the exploitations of the past and current scavengers parading as supporters of the continent.
Tinubu also charged Africans to be more pro-active in their dealings and not give in to unnecessary distractions that might plunge the continent into future crisis from economic and health point of view, being experienced in the past, but to be at alert in order to face any challenges that might mitigate against the implementation of the African future plans.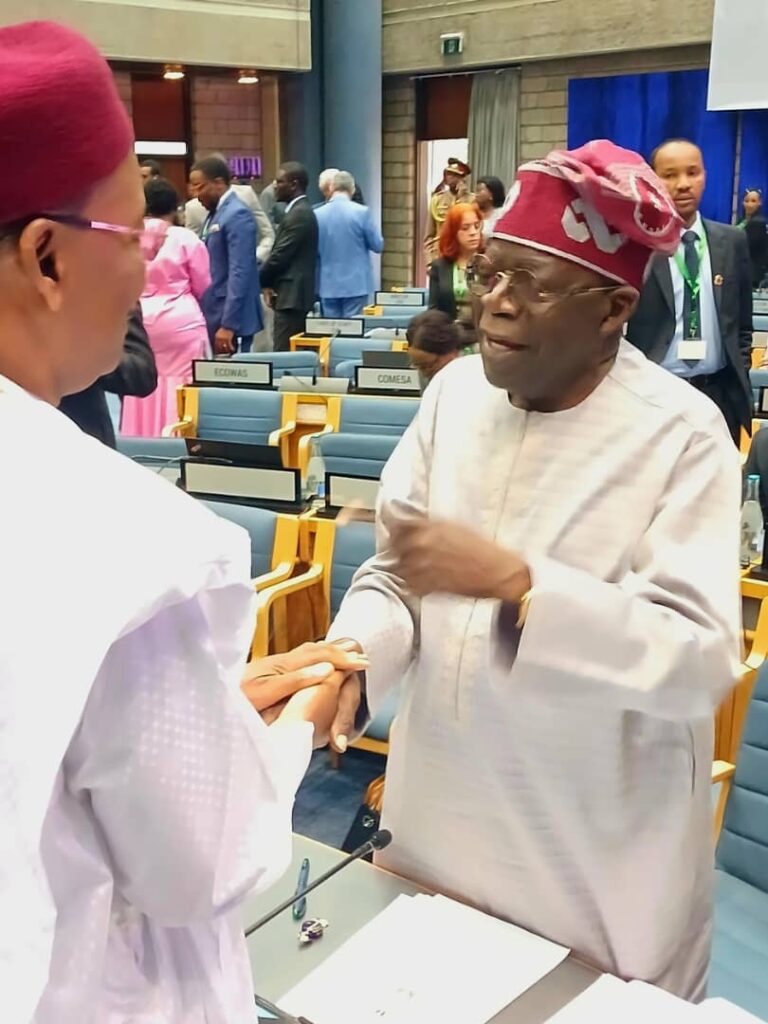 President Tinubu with the former President of Niger, Issoufou exchanging pleasantry at the event
"As Africans, we forge 7th ahead, no matter the barriers thrust before us. The world we inhabit is often unkind and uncertain. History and current global difficulties argue against our future success.
"Lessons of the past few years teach us that the world economy can be disrupted in ways that halt progress and invite downturn. Our nations can suddenly find themselves in dire situations if we choose to be passive observers of our fate".
The ECOWAS Chairman declared that from a person point of view that he would not be passive and called on Africans to show pro-activeness no matter how difficult the situation gets especially when it comes to governance and delivery.
"Such passivity does not commend itself to me. I will not listen to it. Neither should any African. The challenges we face mean that governance will be difficult," Tinubu said.
On ECOWAS, Tinubu further frowned at the military coups and reiterated his call for transfer of power to civilians in Mali, Burkina Faso and Guinea Conakry with an emphasis on the urgent need to continously maintain democratic process no matter how difficult it may be.
He however informed the gathering of his future plans for the sub-region as the new Chairman, with the hope of strengthening and creating an atmosphere where future coup planners would be deterred in order for a lasting stability within the region for the benefit of the citizens and Africans in general.
Present at the AU Meeting were: President AbdulFatai Alsisi of Egypt; President Macky Sall of Senegal; President Omar Bongo of Gabon; President William Ruto of Kenya, the host; African Union Commission Chairperson, Mahamat Faki among other numerous leaders.