President Tinubu of Nigeria Talks Tough as he Becomes ECOWAS Chairman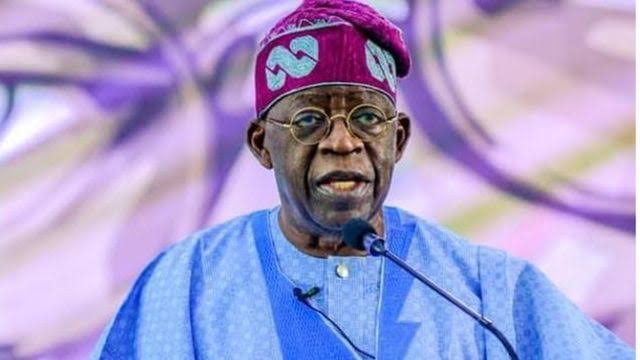 The President of Africa's most populous nation, Nigeria has tough-spoken against coup plotting in West Africa after his election as the ECOWAS Chairman.
He said this in Guinea-Bissau at the ECOWAS Heads of States meeting while responding to his emergence as the new ECOWAS Chairman, frowning at the incessant coups in the sub-region and expressed his dissatisfaction at the global communities for complacency.
"We will not allow coup after coup in the West African sub-region, we will take this up seriously with the African Union and extend that to the European Union, Britain and America, to take it up, it's a challege, yes democracy is very tough to manage, but it's the best form of government and we also ascribe to it and we must fight back. We can't sit like a toothless bulldog in ECOWAS.
For the confidence repose in me, I pledge to you, your excellencies, distinguished ladies and gentlemen, that l will do my best. I must say this to you, it is my first time, l'm given a surprise package, we will work collectively to pursue inclusive economic cooperation for West African sub-region. We should sound a warming to exploiters that our people have suffered enough.
We should make a pledge here that in furtherance of our region's economic recovery and growth, we will commit to democracy and commit to democracy and rule of law.
In Nigeria, we are back! Thank you, thank you very much", he said.