3rd Fashion Island Week Festival Starts from 9th – 11th, July, 2023 in Zanzibar City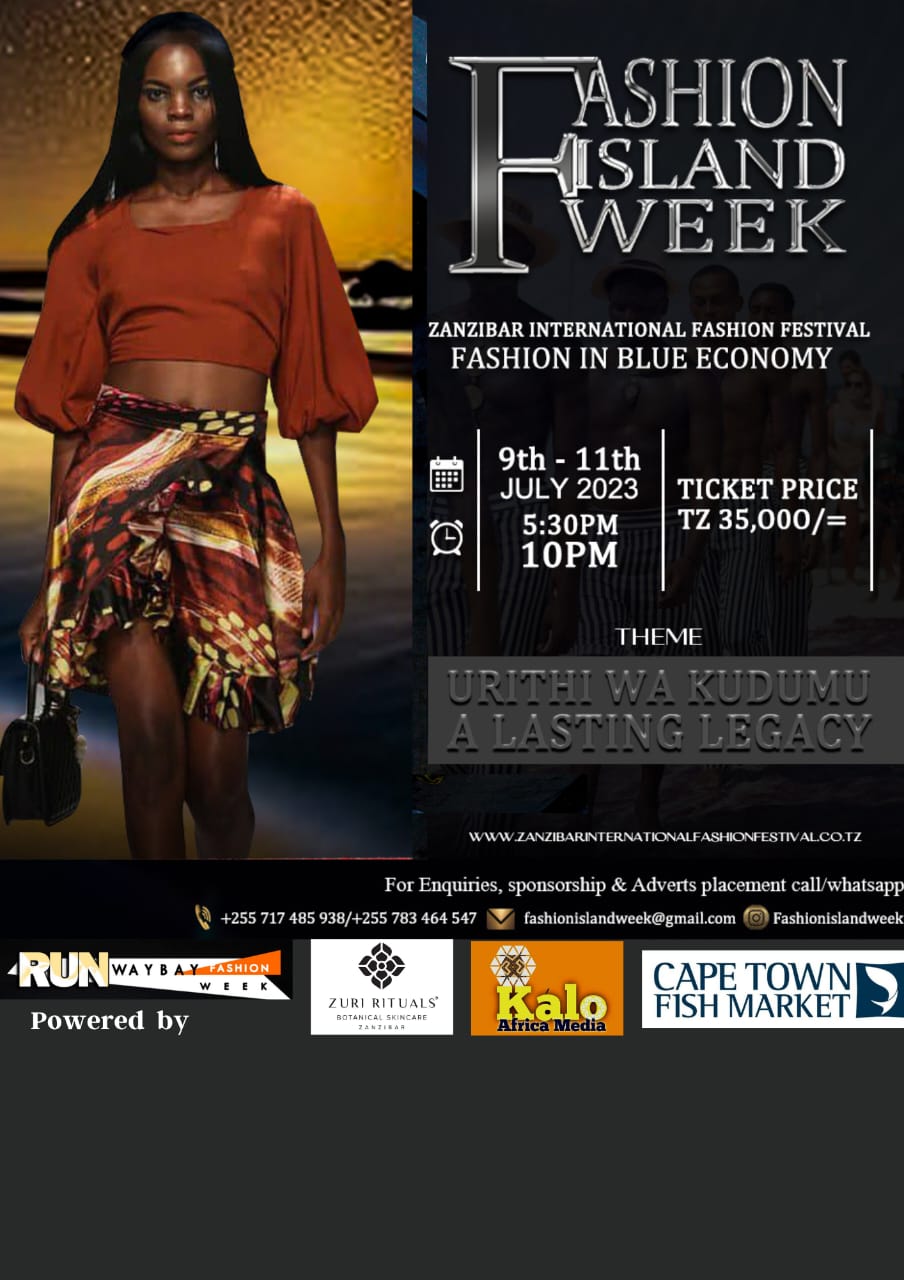 Zanzibar City
Fashion Islands Week — is an annual festival initiated by Zanzibar International Fashion Festival that seeks to inspire Africans to tell stories about the beautiful islands in Africa to Africans and to the rest of the world.
The festival will showcase Zanzibar in its uniqueness – socio-economic, cultural diversity and it's heritage, hoping to creating economic sustainability for the African youth and the host country at large.
Fashion Islands week is convening for the 3rd year in a row as it commenced in 2021, with the 2nd edition last year – 2022 and this year's edition- 2023 is slated for 9 — 11 July, 2023 where the organisers have scheduled scintillating three (3) main events, ( 1) Fashion showcase, ( 2) Royal Fashion Tours, (3) Cocktail Party.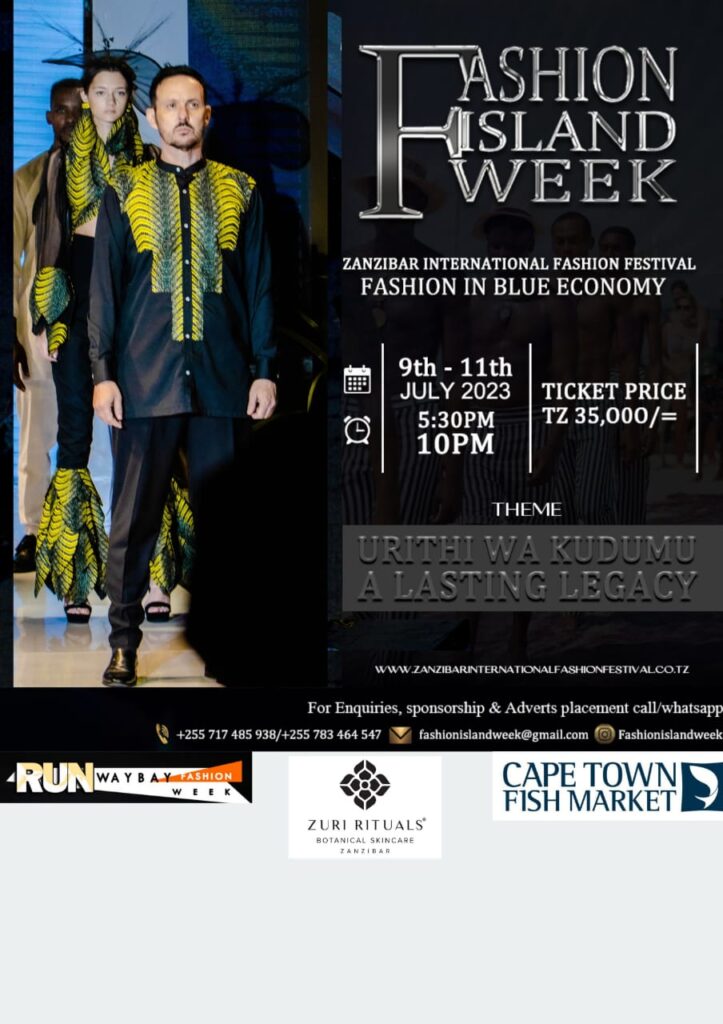 The festival will also comprise of fashion market exhibitions, live music from well known local and upcoming artists as well as other great artists from outside. There will be workshops which will be held at the large-scale indoor and outdoor venues (Forodhani Garden, Cape Town Fish Market, Marumaru hotel, Prison and Nakupenda Island. This festival will create a platform for a diverse audience to engage in a global fashion culture which will include Fashion Designers, Stylists, Entrepreneurs, Journalists, Photographers, government officials, Members of the Diplomatic Corps, private sector as well as Non governmental organisations.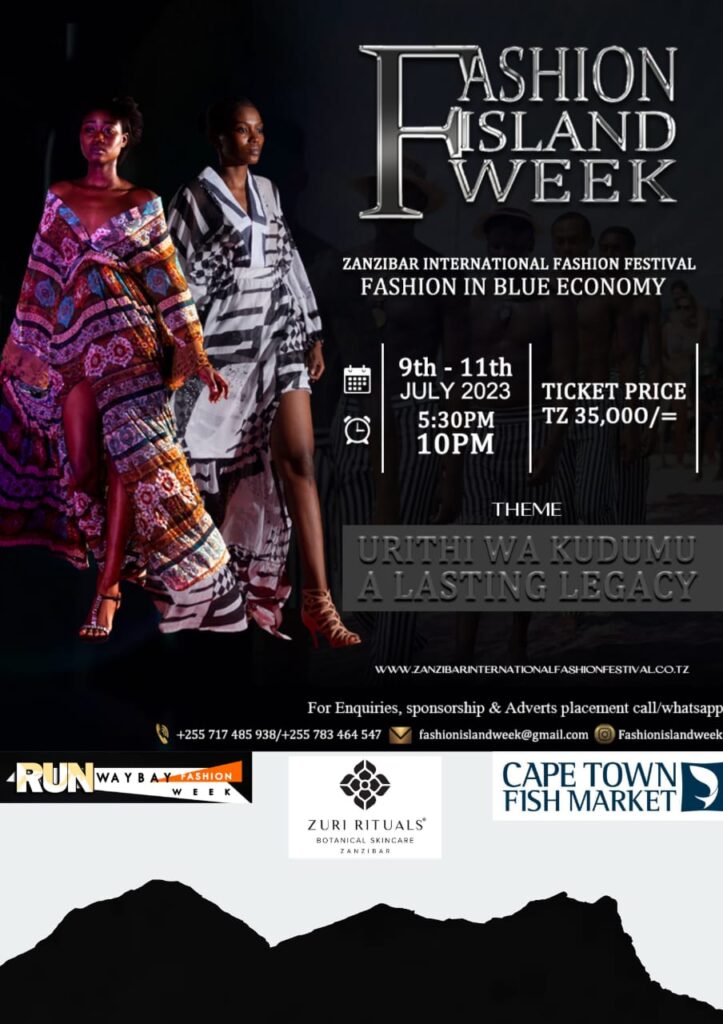 The festival will be opened by the Principal Secretary of Ministry of Tourism and Heritage Zanzibar, Hon. Hemed Suleiman on the 9th of July, 2023 by 5:00pm at Forodhani Garden.

The theme of the Fashion Islands week is URITHI WA KUDUMU-( Permanent Inheritance) so as to mark the inclusive talents in social and economic affairs of the world.
FASHION ISLANDS WEEK
The largest multi-disciplinary cultural festival of its kind in Africa.
Listed in the top 10 fashion, cultural and tourism festivals in Africa. Tourism friendly – acquired the reputation of a top Cultural Tourism product.
International- on average over 8 countries are represented.
Music and Artists —oriented programme that have included over 30 local, regional and international acts since 2021 until 2023.Promoted tourism in Zanzibar since 2021 until 2023
Social awareness and enhanced ties with cultural, civic, fashion and NGOs across Africa
Developmental — By organising workshops for designers and outreach to educate local tailors to enhance their skills to become the best of designers,
usiness friendly — has included partners, sponsors so as to have a market driven approach to fashion, tourism & culture.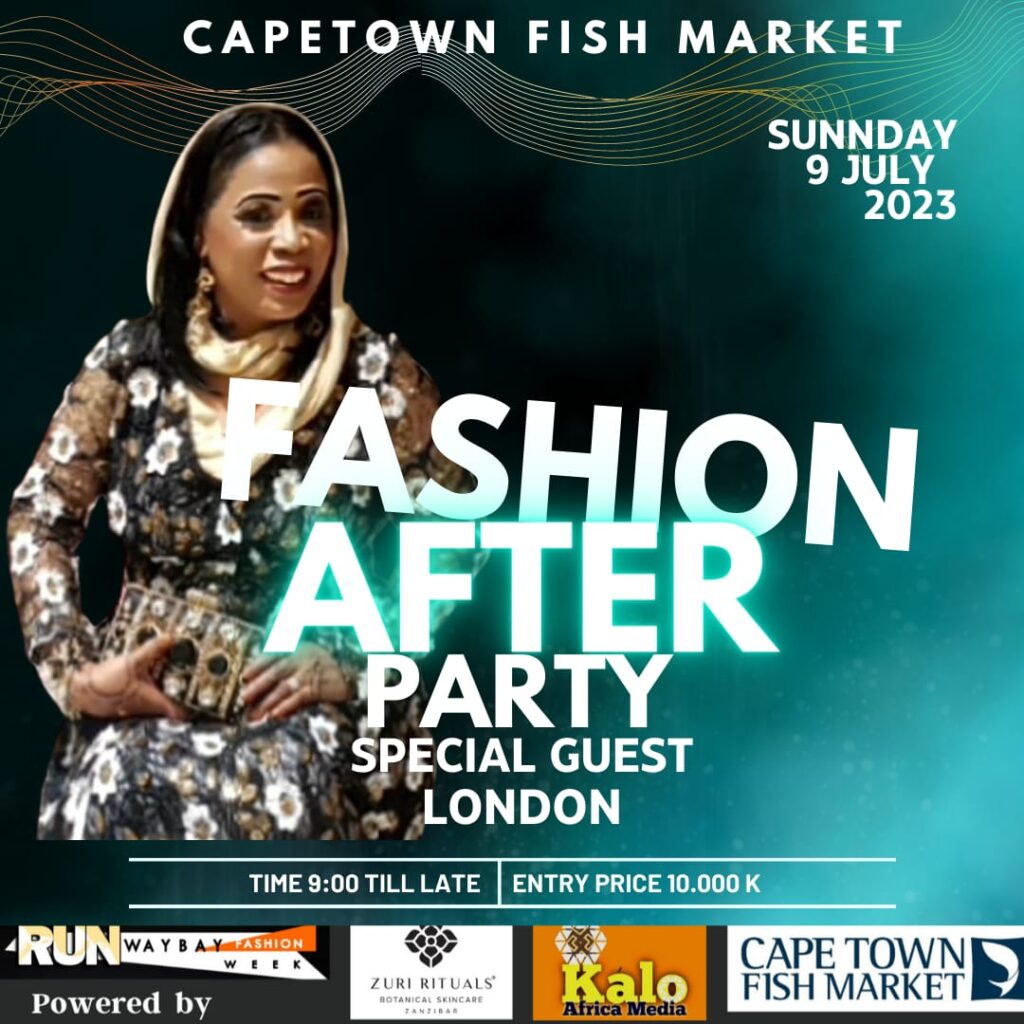 Local Artists and International Artists:
Designer – Waiz Shelukindo from Zanzibar
Designer – Shiko Wanjiko from Kenya
Designers – Mabi Afrique – from Nigeria
International Model – Niler Benarld – from Tanzania/South Africa
Photographer – Shawn Kieffer – South Africa
Poa Art group – Zanzibar
And more
FESTIVAL STATISTICS
Festival attendance outdoor/ per day on average 200- 2000 people in various venues
Total number of Festival attendees is projected to be 3700 for 3 day event.
Additional exposure will be provided for as a diverse group of people worldwide will have access to information through the web, social media, international media and other international events.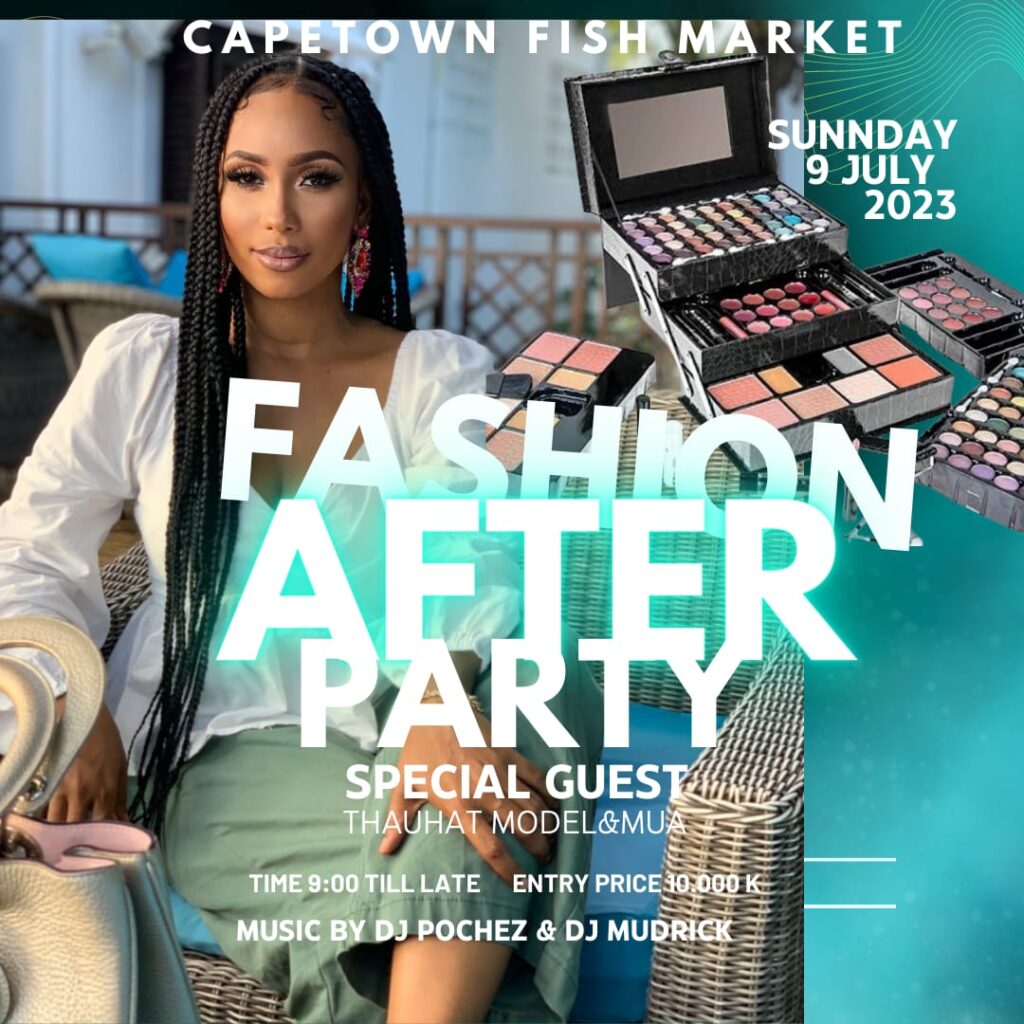 TARGET AUDIENCES
Representatives of the international media and arts fraternity- fashionistas, designers, investors, film makers, musicians and performing artists.
Regional and international tourists- professionals with a high disposable income and a deep interest in the art and culture of this region.
International community living in East Africa.
Regional and international festival (culture) pundits.
Art and culture product/ producer representatives
Academics engaged in Indian ocean cultural/ historical studies and blue economy.
Cross-section of the Tanzanian population.
Designers/Tailors/Stylists / producers across the African continent.
Fashion viewers across the African continent and Islands.
COLLABORATORS AND PARTNERS
ZAFTA – Zanzibar Film and Television Awards
BASSFU – Zanzibar Art Council
Zuri Rituals
Cape Town Fish Market
Kalo Africa Media , Dfashion Magazine, Post My Event, Fumba Town Magazine.