CPJ to Recognize Distinguished Media Advocates at 2023 International Press Freedom Awards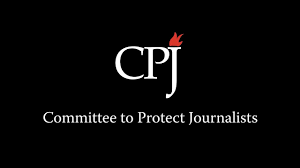 Esteemed awardees from Georgia, India, Mexico, and Togo to be honored
New York
The Committee to Protect Journalists will celebrate four extraordinary journalists from Georgia, India, Mexico, and Togo with its 2023 International Press Freedom Awards.
In the face of a stark decline in press freedom worldwide, this year's awardees have continued to report the news amid government crackdowns, kidnapping, exile, and the rising criminalization of their work, championing the importance of independent reporting at this critical juncture.
"Attacks on the press are rising, yet journalists continue to step up and report on the vital issues that empower us all," said CPJ President Jodie Ginsberg. "It is our honor to recognize this year's awardees: formidable reporters working tirelessly to expose corruption, abuse, and wrongdoing despite considerable efforts to silence them."
CPJ will also honor Alberto Ibargüen, president of the John S. and James L. Knight Foundation with the 2023 Gwen Ifill Press Freedom Award, an award presented annually by CPJ's board of directors in recognition of an individual's extraordinary and sustained commitment to press freedom.
CPJ's 2023 awardees are:
Ferdinand Ayité (Togo):
Ayité leads L'Alternative, one of Togo's top investigative outlets, known for its fearless coverage of alleged corruption and protests against the rule of President Faure Gnassingbé. Facing persistent legal harassment and threats, Ayité and L'Alternative editor-in-chief Isidore Kouwonou fled Togo in March 2023, days before they were sentenced to three years in prison on charges of insulting authorities and false news. Ayité is a member of the Organized Crime and Corruption Reporting Project and collaborated on the Panama Papers investigation in 2016, focusing on tax avoidance schemes by Indian companies based in Togo. His phone number also appeared on the Pegasus Project's list of journalists allegedly selected for potential spyware surveillance.
Shahina K.K. (India):
A senior editor for Outlook magazine, Shahina is a veteran Indian journalist, covering gender, human rights, and marginalized communities. She was one of the country's first journalists to be charged under a draconian anti-terror law weaponized against journalists in the country for over a decade. Shahina has continued her reporting, despite awaiting trial for a case opened in 2010, when local government officials sought to criminalize her reporting on a questionable police investigation. As of June 2023, Shahina is on bail pending trial, where she faces a maximum of three years in prison and a fine if convicted. A Muslim by birth, Shahina has been subjected to extensive harassment by Indian right-wing groups seeking to silence her reporting on religious minorities and vulnerable caste groups.
Nika Gvaramia (Georgia):
Gvaramia is the founder and director of independent broadcaster, Mtavari Arkhi (Main Channel), founded in 2019. Gvaramia, who has worked in journalism since 2012, previously held government positions and served on the legal team representing opposition leader and former President Mikheil Saakashvili. As a TV presenter, Gvaramia was known for exposing alleged government corruption and abuses. He served more than a year of a 3.5-year sentence for alleged abuse of office—charges that were widely denounced as politically motivated—before receiving a presidential pardon in June 2023. Gvaramia is the only journalist in Georgia to receive a prison sentence in retaliation for their work since CPJ started keeping records of jailed journalists in 1992.
María Teresa Montaño (Mexico):
Montaño is a prominent investigative reporter and founder and editor of The Observer, an investigative outlet. Her journalism features investigations of corruption, transparency, gender violence, and accountability. Her reporting has led to threats, surveillance, and harassment from state and local authorities. In 2021, in retaliation for her reporting, she was abducted by three men who held her at gunpoint and stole her files on a corruption investigation involving state officials. The kidnappers, whose identities are still unknown, threatened to kill her if she reported the crime. After leaving Mexico for a short period following her abduction, Montaño has since resumed reporting in the country, despite the increasingly dangerous environment for journalists.
Now in its 33rd year, CPJ's annual International Press Freedom Awards and benefit dinner honor courageous journalists from around the world. The event, to be held on November 16, 2023 in New York City, will be chaired by Meredith Kopit Levien, president and CEO at The New York Times Company.