Africa Light Foundation Donates Cash and Foods to Women Inmates at the Correctional Centre in Abidjan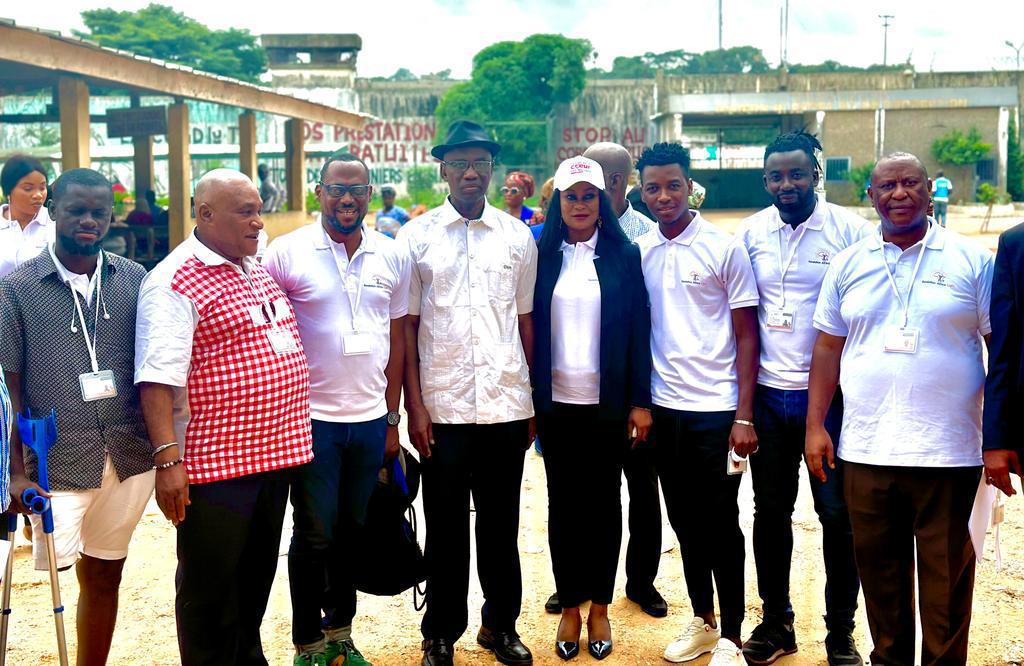 Abidjan, Cote D'Ivoire
The Africa Light Foundation has organized a solidarity activity at the Correctional Centre of Abidjan, Cote D'Ivoire in order to give a smile to the women inmates.

This took place within the premises of the Correctional Centre in Abidjan through a very light ceremony in form of animation, a delivery of food items, soap, clothes, sanitary towel, diapers for their kids and candies. Also cash as well as sharing of meals with them within the facility in Abidjan.
The founder and Chairperson of Africa Light Foundation, Ms. Fatim Tollah expressed her delight at the such a gesture which aims at supporting humanity.
"Part of our activities at Africa Light Foundation is to appreciate humanity and today we remembering those inmates especially the women, and we thought it reasonable to give out cash and free meals to them in order to support the government and to retain their dignity to a certain extent.
"So I'm super excited to do this under the name of my foundation, and we hope to replicate the same in other areas as well, because our aim is to support humanity in whatever capacity we can" .
The donation ceremony took place in the presence of several government officials, friends, well wishers, inmates families and partners such as the Adaye Kessiè Foundation, the FENITOURCI, AFRIWARA among others.
Tollah has been involved in many humanitarian activities in Cote D'Ivoire and beyond. She is one of brand Ambassadors of the African Tourism Board, representing Cote D'Ivoire where she has been playing some pivotal roles in the area of Beach cleaning, thereby contributing to the climate concerns.