President Ruto of Kenya Calls for the Usage of African Currencies for Continental Transactions as He Stops Visa Regime Between Kenya and Djibouti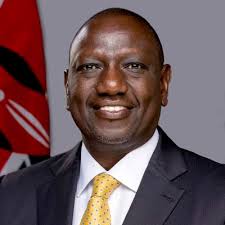 Kenyan President, William Ruto, has called on African nations to shift away from using the United States (U.S.) dollar for intra-continental trade and opt for the use of local currencies for the purposes of buying and selling.
He emphasised that the African Export-Import Bank (Afreximbank) has provided a mechanism, which provides traders within the continent opportunity to engage in trade using their respective local currencies.
Addressing the parliament in Djibouti, Ruto highlighted the need for less reliance on the use of dollar for trade transactions between Djibouti and Kenya. At the moment, traders in Djibouti and Kenya have to acquire U.S. dollars when engaging in trade between the two countries.
There is a global de-dollarisation campaign, which is already gaining momentum as countries around the world are seeking alternatives to the hegemony of the dollar, with China and Russia now trading in their own currencies, while China and Brazil have also dropped the dollar in bilateral trade.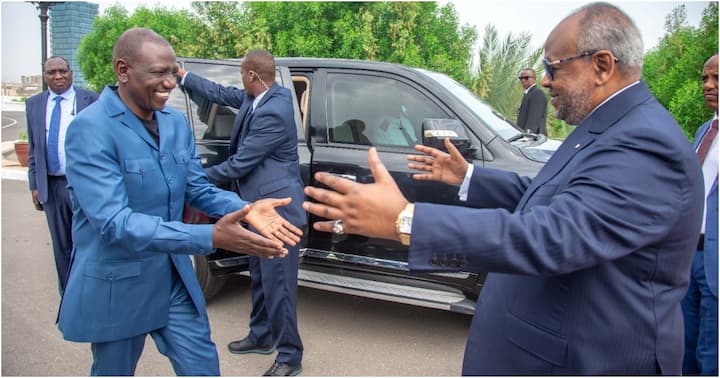 President William Ruto being received by his counterpart President Omar Ismael Guelleh of Djibouti on his arrival in the country
Kenyan President has joined China, Russia, Brazil, India, the Association of Southeast Asian Nations (ASEAN), Saudi Arabia, and the United Arab Emirates (UAE) in the strong call for de-dollarisation, with his latest call on African countries to adopt local currency for intra-African trade.
President Ruto questioned the necessity of involving the U.S. currency in trade activities between the two nations, as he expressed Kenya's support for the pan-African payment and settlement system, which is spearheaded by Afreximbank.
The Kenyan President clarified that the intention is not to oppose the U.S. dollar, but rather to promote the ease of doing business.
He suggested that purchases made from the United States can still be settled in dollars, while transactions with Djibouti can be conducted using local currencies.
The president expressed commitment to fostering greater economic integration within Africa and reducing reliance on external currencies for regional trade.
Ruto was in Djibouti to attend the 14th Ordinary Assembly of the Intergovernmental Authority on Development (IGAD).
In his meeting with Djibouti President, Omar Ismael Guelleh, Ruto said Kenya will drop visa requirements for Djiboutians as Nairobi moves to ease the movement of people in the Horn of Africa and improve trade and air traffic between the two countries.
"To promote people-to-people interactions, trade, and investment, I am firmly committed to eliminating the barriers imposed by visa requirements for Djiboutian citizens travelling to Kenya," Ruto said.
"Therefore, Kenya has concluded necessary procedures to enable visa-free visits for citizens of Djibouti to Kenya."
Kenya says it wants to remove immigration barriers to improve trade with neighbours. In February, Kenya removed visa requirements for Eritrea, which borders Djibouti to the southeast.
Source: The Guardian