Netflix Co-founder and Chairman Reed Hastings Joins African Leadership University Students for Rare Business Masterclass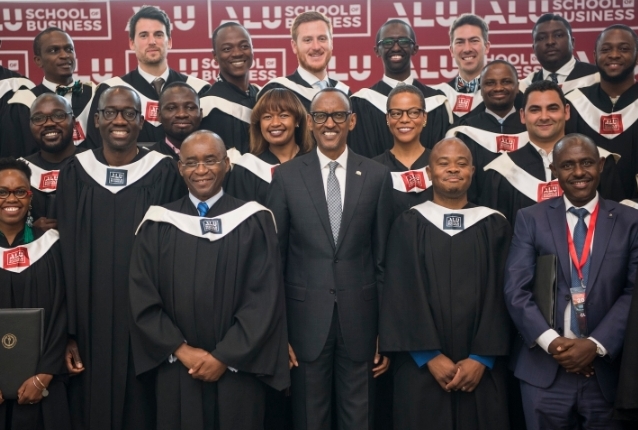 Kigali, Rwanda
African Leadership University hosts a series of masterclasses and mentorship sessions featuring Hastings and other US business leaders and political experts.
Netflix co-Founder and Chairman Reed Hastings this month joined African Leadership University students for a series of talks, a unique opportunity for them to gain personalised advice on realising their entrepreneurial aspirations. They were able to quiz Hastings on his experiences turning the idea for Netflix into an almost $200 billion global company that has revolutionised the entertainment industry. This was part of a special visit organised by ALU, during which students learned from a range of US business and non-profit leaders across a series of masterclasses and talks.
In addition to Hastings, the budding African changemakers heard from political commentator Frank Luntz; Laura Eberlin, Global CSR Lead at John Deere; and Danny Wright, co-Founder of GOOD, the conglomerate of social impact organisations, and former Chief Operating Officer of 1863 Ventures, the leading accelerator programme for historically underestimated entrepreneurs.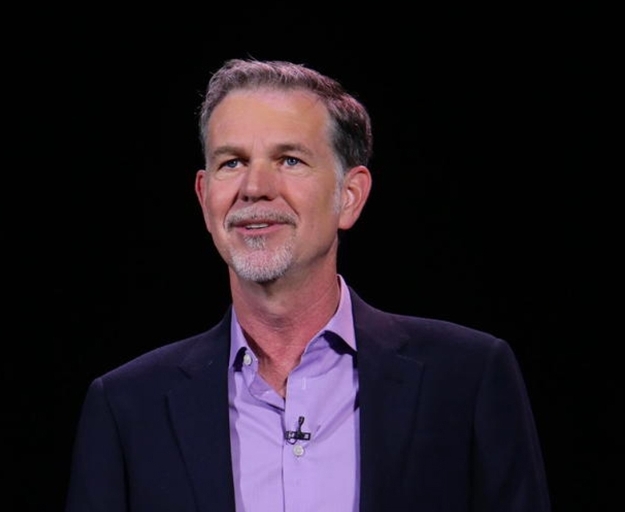 Reed Hastings, co-Founder and Chairman, Netflix
ALU, which has a state-of-the-art campus in Kigali, Rwanda, and a college in Pamplemousses, Mauritius, is helping train Africa's leaders and visionaries of tomorrow, through a mix of mission-led study and work experience. It aims to develop 3 million ethical and entrepreneurial African leaders by 2035.By 2030, Africa is expected to make up 42% of the world's youth, and five of its countries – Rwanda, Côte d'Ivoire, Benin, Ethiopia, and Tanzania – are among the world's top 10 fastest growing economies.
Reed Hastings, co-Founder and Chairman of Netflix, said:
"ALU's students are a testament to Africa's great potential: they are dynamic, ambitious, and inventive. They are an incredibly diverse, creative group from across the continent, who all share one crucial thing: a hunger to enact positive change. It was a joy to share my experiences with them and some of what I have learned throughout my career – and I know I learned a lot from the students, too. I certainly look forward to seeing what these talented changemakers do next."
Renowned US political analyst Frank Luntz said:
"I have worked for 50 Fortune 500 companies and taught at almost two-dozen universities in my career. Nothing gives me the hope and the inspiration that I get from the students at the African Leadership University. There is no university on the continent with more countries represented within the student body than ALU, and the benefits of a truly pan-African environment were immediately apparent to me in the quality of student vision, passion and interaction. Some universities offer dialogue. ALU celebrates a truly open, honest, forward-looking approach to learning, and you feel it in every student exchange. And as someone who trains the business leaders and entrepreneurs of tomorrow, I now know exactly where to get my exceptional talent today."
Veda Sunassee, Chief Executive Officer at ALU, said:
"Thank you to Reed Hastings, Frank Luntz, and all the other inspirational leaders who visited ALU over the past few days to share their business insights with our students. Witnessing them pick Reed's brain on a number of issues ranging from leadership, creativity, entrepreneurship to AI was a humbling experience. At ALU, it's precisely these one-of-a-kind learning experiences that we are committed to providing. We are honoured that our students were able to exchange ideas with some of the world's brightest minds, who have transformed the worlds of business and social impact."
Isaac Odhiambo, President of the Student Representative Council at the African Leadership University, said:
"It has been a transformative few days, and I am so grateful to ALU for giving my classmates and I the chance to meet with influential business leaders. These sessions have reinvigorated my belief that when young African changemakers have their voices heard, we can do anything. Thank you to Reed Hastings, Frank Luntz, Laura Eberlin and Danny Wright for being so generous with their time and wisdom. Africa is a young continent, ripe with talent. It is my hope that more business leaders from around the world can continue to engage with ALU students, and help us turn Africa's vast potential into lasting change."
Over the course of three days, ALU students attended masterclasses during which they learned about attracting potential investors, and having their voices heard in a crowded marketplace. In their session with Reed Hastings, they discussed the importance of building a company culture that fosters honesty and kindness, and the power of storytelling. Some of the students also attended intimate dinners with Hastings and his fellow guest instructors, a chance for more informal conversations.
Another highlight of the visit was TEDxALURwanda, organised by ALU students themselves on the ALU campus. They shared the stage with Reed Hastings and heard about rethinking start-up investment in Africa, making wildlife conservation and development work together, and the power of AI to transform Africa. Emma Theofelus, Deputy Minister of Information, Communication and Technology of Namibia, was also among the notable speakers at the event. At only 27 years old, she is currently the youngest woman government minister in Africa. Other speakers included Sue Snyman, Research Director of ALU's School of Wildlife Conservation, Lauren Nkuranga, Chief Advisor to the Chairman and CEO of the Rwanda Development Board, and tech entrepreneurs Arun Shanmuganathan and Femi Reis
ALU has a history of introducing its students to influential business and political figures. Earlier this year, the university organised a trip to the US for four students, where they met with Kevin McCarthy, the Speaker of the US House of Representatives, Michael McCaul, Chair of the House Foreign Affairs Committee, and John James, Chair of the House Subcommittee on Africa. This was an unprecedented opportunity for the students to present first-hand accounts of the political, economic, cultural and social challenges facing their countries – as well as opportunities for closer partnerships between the US and Africa. While in the US, the students were also given a private tour of Google's New York offices.