NIHOTOUR GASTRONOMY FESTIVAL : Spanish Embassy to Deliver Hospitality Masterclass on Culinary Arts – DG NIHOTOUR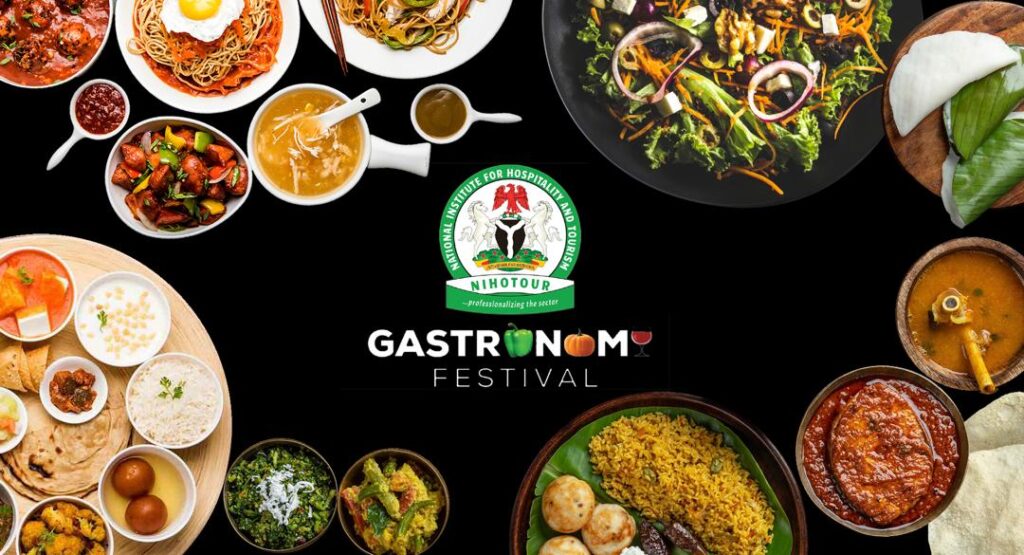 Top diplomats of the Spanish Embassy in Abuja, Nigeria have confirmed their participation in this year's NIHOTOUR Gastronomy Festival. This will be the Spanish Embassy's consecutive appearance at the crowd-pulling food festival – which is emerging as one of the fastest growing food festivals in Africa.
Some months back, NIHOTOUR announced 17th June 2023 as the date of the NIHOTOUR Gastronomy Festival and, Abuja International Conference Centre as the venue of the food and culture jamboree.
Interestingly, observers of developments in Nigeria's hospitality and tourism sectors may recall that the Spanish Embassy's cuisines exhibition stand, during the 2022 NIHOTOUR Gastronomy Festival, was one of the most visited by food sampling participants at the Gastronomy Festival in Abuja.
The Spanish Embassy Consul in Abuja, Patricia Gomez Lanzaco, on Friday 26th May 2023, confirmed to the Director General of NIHOTOUR, Nura Sani Kangiwa, that the Embassy will increase its participation in the annual Gastronomy Festival. Specifically, Patricia Lanzaco said the Spanish Embassy will be inviting and sponsoring a renown Spanish Chef to come to Nigeria for the festival, as well as, to deliver masterclasses on 'emerging best practices in Culinary Arts' to groups of Nigerian Catering and Culinary Schools.
When responding, Nura Sani Kangiwa, the Director General of National Institute for Hospitality and Tourism (NIHOTOUR), who's brainchild is the NIHOTOUR Gastronomy Festival said:
"we are most grateful to the Spanish Embassy in Nigeria and, equally excited at the support the Spanish government is providing to NIHOTOUR, especially relating to the festival".
Kangiwa continued that:
"Such technical support of bringing Spanish Culinary Arts experts, all the way from Spain, to train Nigerian catering and culinary schools, is hitherto, unparalleled and predictably transformative for Nigerian hospitality industry and food culture."
The DG of NIHOTOUR further clarified:
"Suffice to say, the Spanish Embassy in Nigeria is inexplicably contributing to putting Nigerian cuisines on the global gastronomy tourism map. As a matter of fact, since I became the DG of NIHOTOUR, my goal has been to deepen the knowledge and technical capacity of personnel in culinary schools, catering enterprises and the tourism industry across Nigeria."
It is noteworthy that NIHOTOUR Gastronomy Festival is conceptualised and programmed to upskill Nigerian gastronomes and culinary artists on the technicalities, and emerging global best practises, of processing, preparing, presenting, packaging and promotion of foods, especially Nigerian traditional cuisines.
Since NIHOTOUR's announcement of the dates and venue of this year's Gastronomy Festival, a number of countries and Nigerian food brands have confirmed their participation to showcase their national cuisines and beverages, these include China, Trinidad & Tobago, Senegal, and Cote D'Voire. More so, some leading Nigerian allied-food and beverage brands have confirmed their participation in Gastronomy Festival, including Dano Milk Danone and Delifrost.
The Director General of NIHOTOUR is confident that more Embassies in Nigeria and, leading food and beverage brands, will partake in the festival to showcase their brands at the festival.