"AFRICA CELEBRATES" 2023 to Take Place from 25-29 October at AU Headquarters in Addis Ababa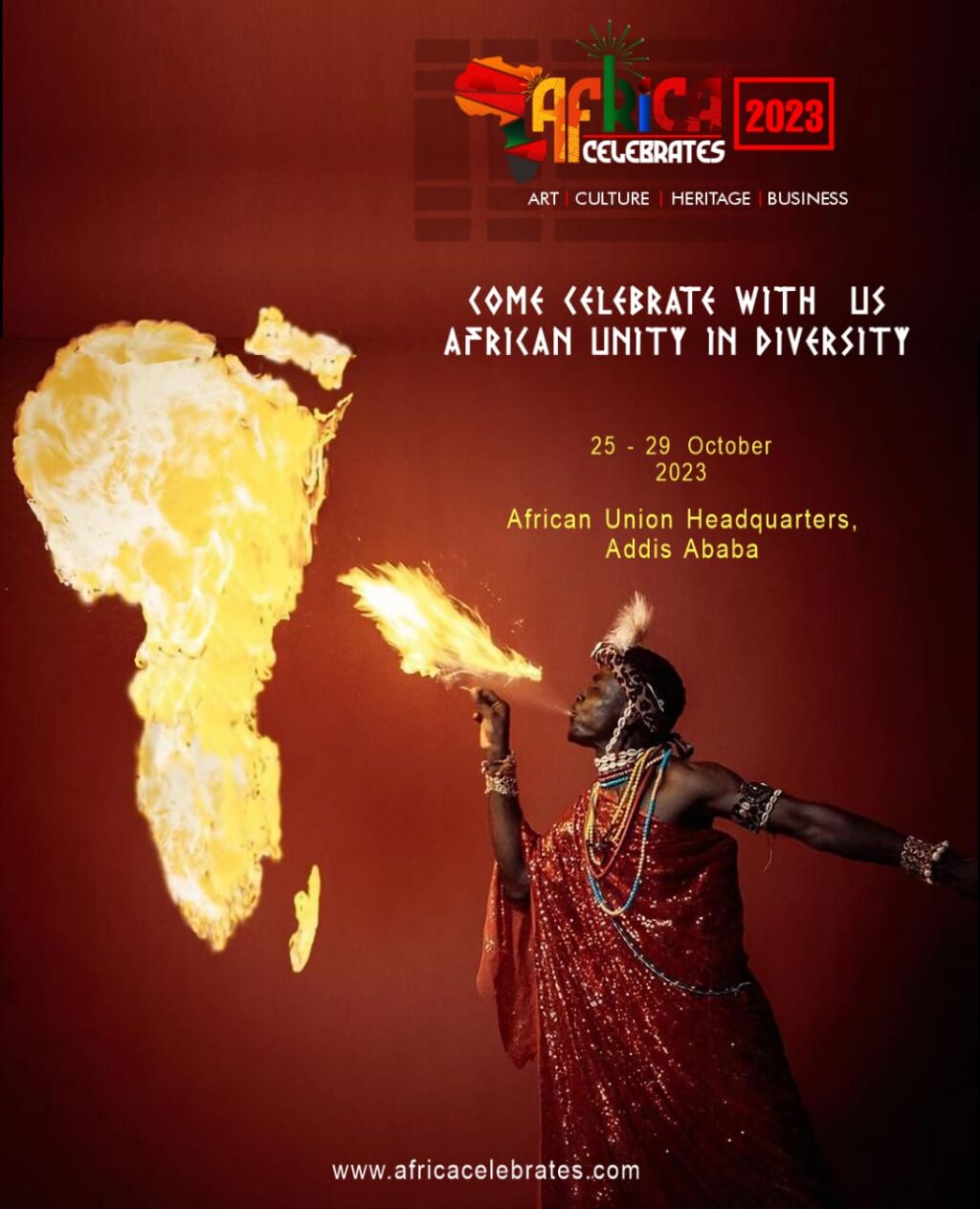 Organizer of Africa's biggest festival and event – AFRICA CELEBRATES has officially announced 25 – 29 October as the dates for the 2023 edition of the event scheduled to take place at the African Union headquarters and Skylight Hotel, Addis Ababa, Ethiopia.

Africa Celebrates is a Pan-African event which has the goal of celebrating African unity in diversity, fostering Africa's integration through its rich cultural heritage that can be explored as a catalyst for its socio-economic growth. It is also aimed at promoting intra and inter African trade and tourism by encouraging the world to patronize made in Africa products by eating the food, wearing the clothes, appreciating the arts, crafts, music and dance.

Africa Celebrates – Art, Culture, Heritage & Business is organized by Legendary Gold Limited in collaboration with the African Union, Embassy of Nigeria in Ethiopia, Ethiopian Ministry of Foreign Affairs, Pristine Marketing Group & Studio 1888 among others.