COPITOUR President, Mamadou Racine Sy Says Uniform Policy for West Africa is Possible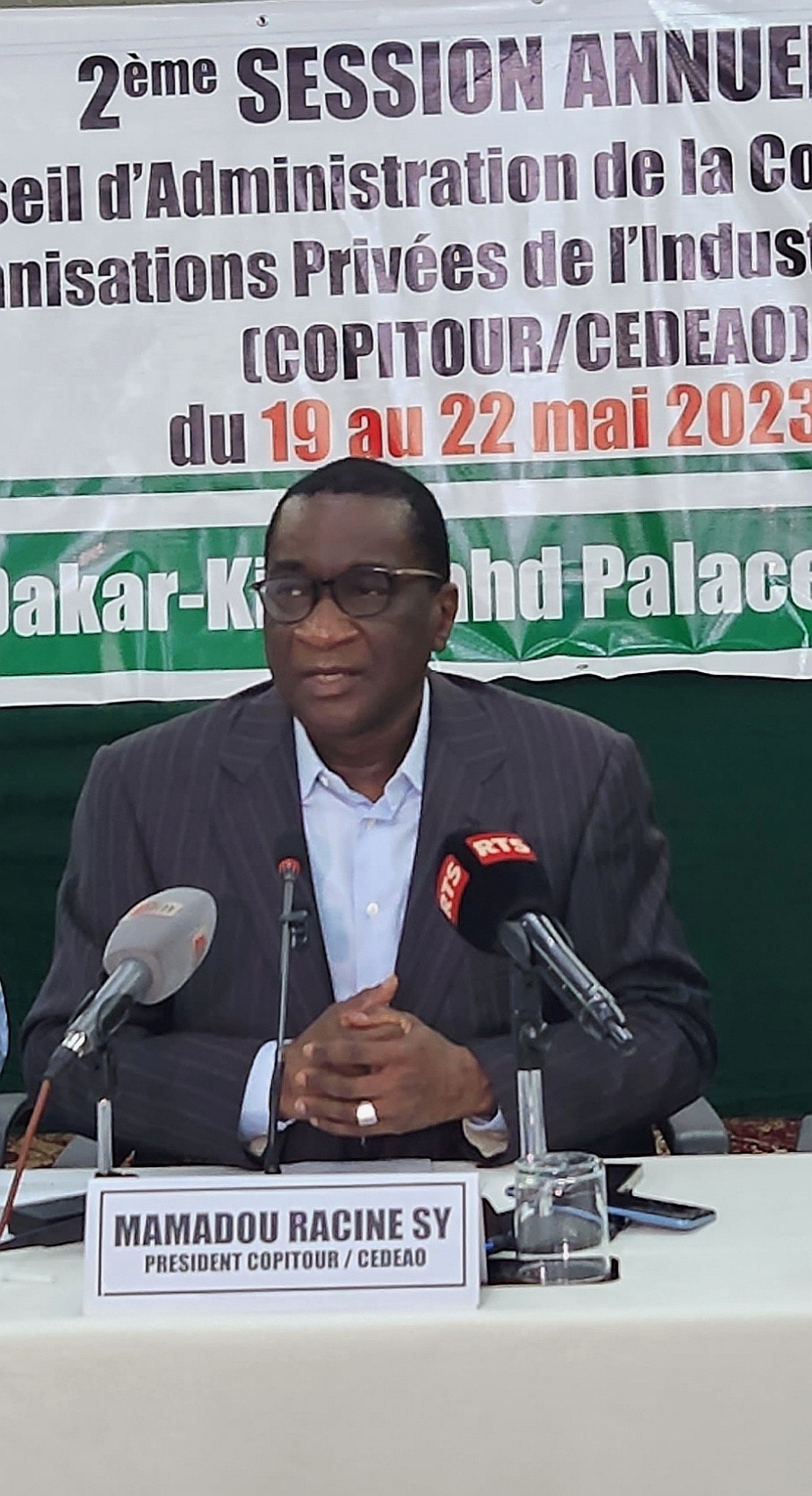 The President of COPITOUR/CEDEAO, Mamadou RACINE SY, has said that a uniform tourism policy is possible and achievable in the West African region in order to accelerate developmental agenda as envisaged by both private and public sector stakeholders within ECOWAS region.
He made the statement in his opening remarks during the organization's second annual meeting at King Fahd Palace, Hotel in Dakar, Senegal, yesterday.
According to him, the aim of such a policy would be geared towards achieving the tourism objectives of the region and as a means of bolstering the growth of the region's economy, jobs creation and general improvement of the quality of life for people in the sub-region.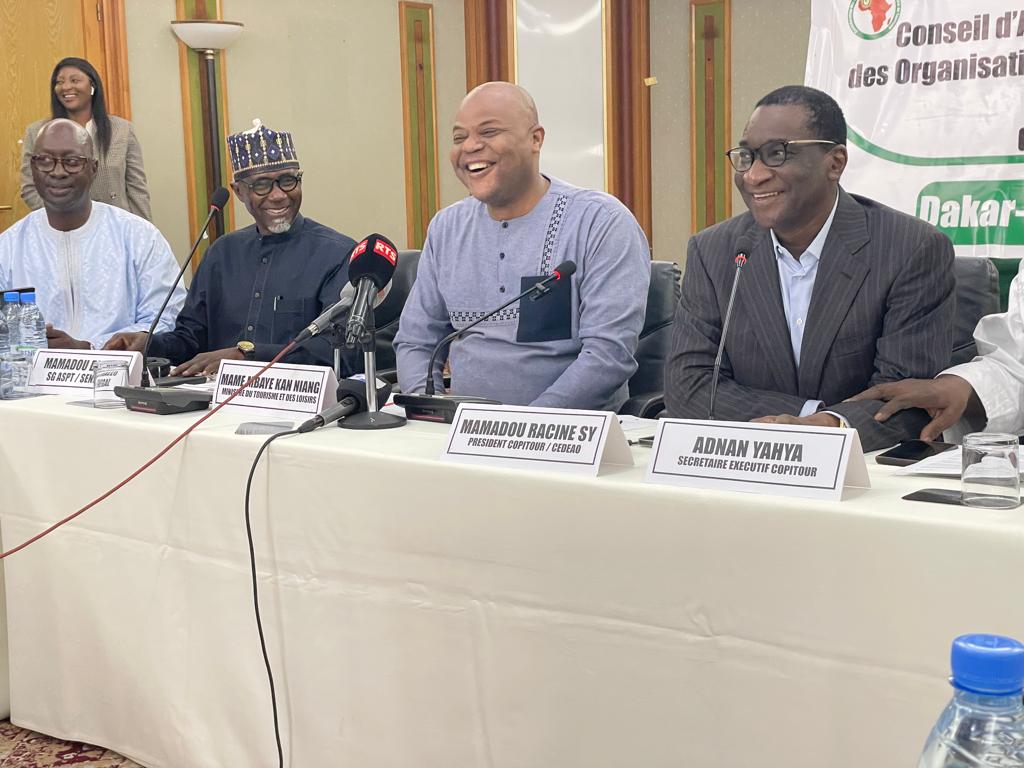 Hon. Mama Mbaya Ning, Minister of Tourism, Senegal (Middle) speaking at the event in Dakar.
Racine Sy further emphasized the importance of the unified tourism policy which he believed would require the cooperation among the governments of the various countries within the region, as well as private sector stakeholders and international organizations.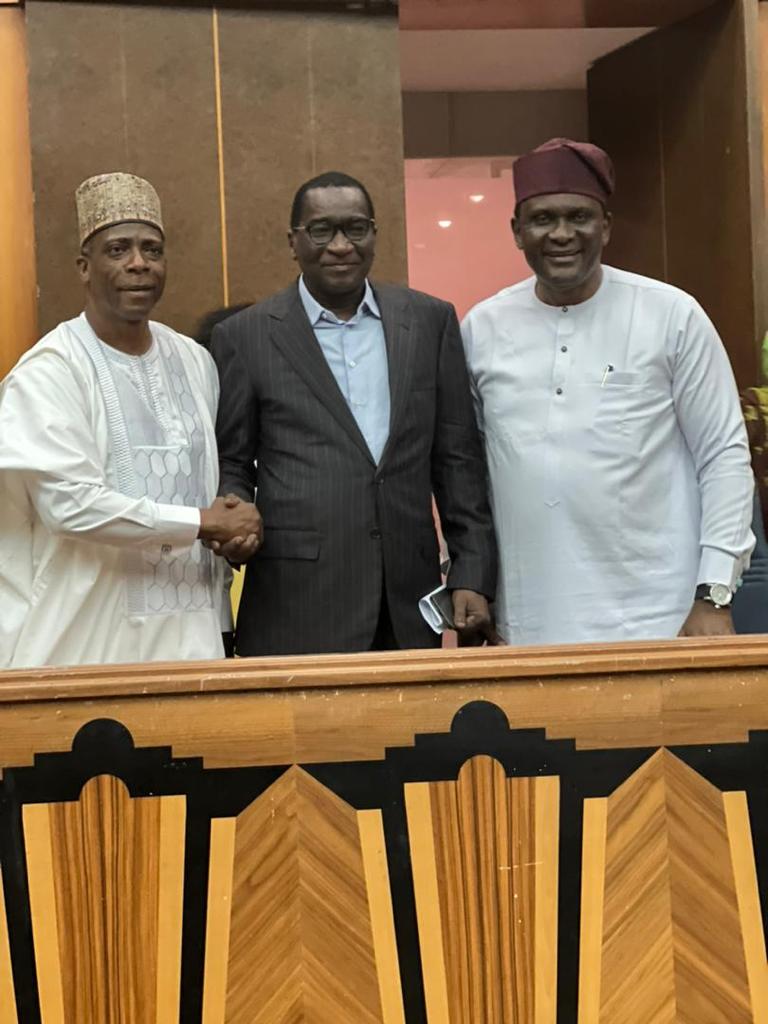 L-R Amb. Dine Bouraima, President CTM-Benin, Mr. Mamadou Racine SY, President, COPITOUR-CEDEAO, Mr. Onung Ekereuwem, President FTAN at the event in Dakar
According to him, other areas that could be addressed by such a policy would include visa policies, transportation infrastructure, marketing and promotion, standardization, environmental sustainability and cultural preservation.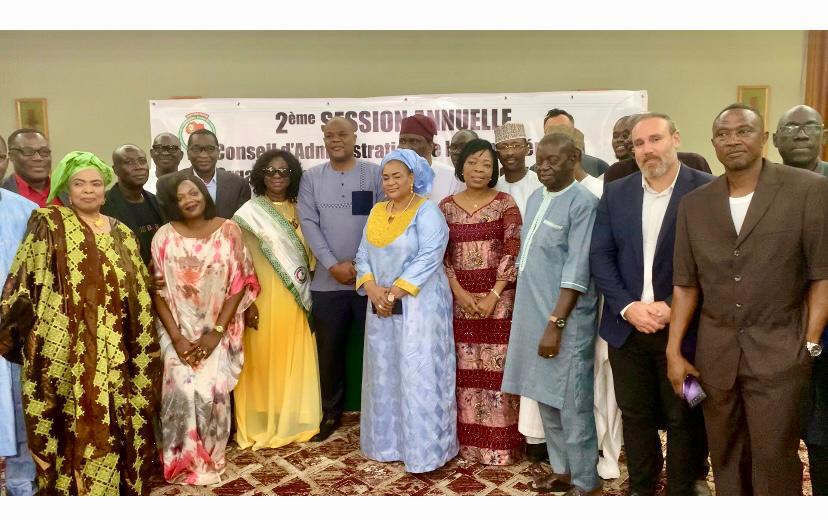 A group photograph of delegates from different member countries attending the event in Dakar
Racine Sy was of the thought that there would be certain challenges that might mitigate against the implementation of such a policy for the region, such as differences in political systems, economic development levels, and cultural practices, still he believed it is achievable.
Scenes at the 2nd Annual meeting of the COPITOUR Conference in Dakar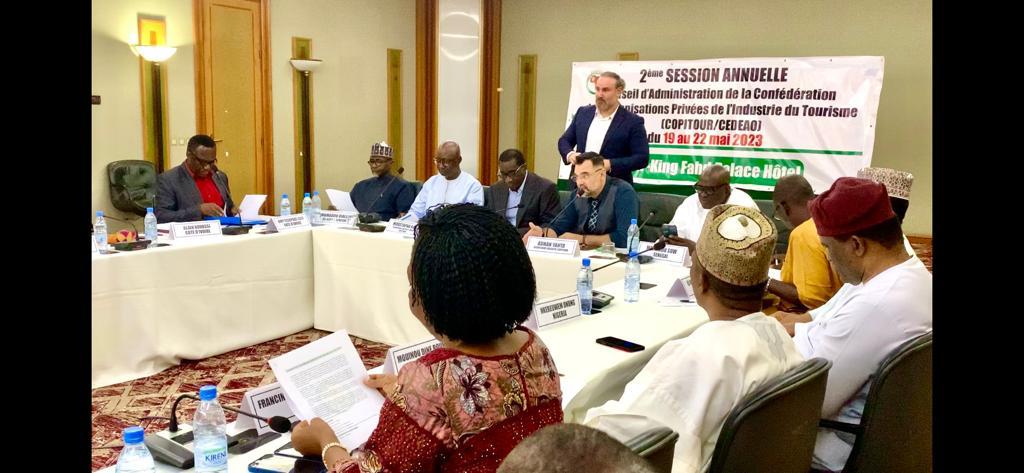 He concluded by suggesting that a willing leadership at the helm of affairs, a strong coordination among tourism stakeholders and the willingness on the part of member countries in the region, working together to creating a more cohesive and effective approach to promoting tourism would be helpful in this campaign.
In attendance at the meeting were Mr. Onung Ekereuwem, President, Federation of Tourism Associations of Nigeria, representing Nigeria ; Amb. Dine Bouraima, President, Consortium Touristes Par Millions Au Benin, representing Benin Republic and other private sector organization's Presidents from 15 countries that constitute ECOWAS as well as the Minister of Tourism, Senegal, Hon. Mame Mbaye Ning who expressed confidence in the ability of Mr. Racine SY to turn around the sector from the private side.