Visa For Music Receives Copyright Friendly Label Award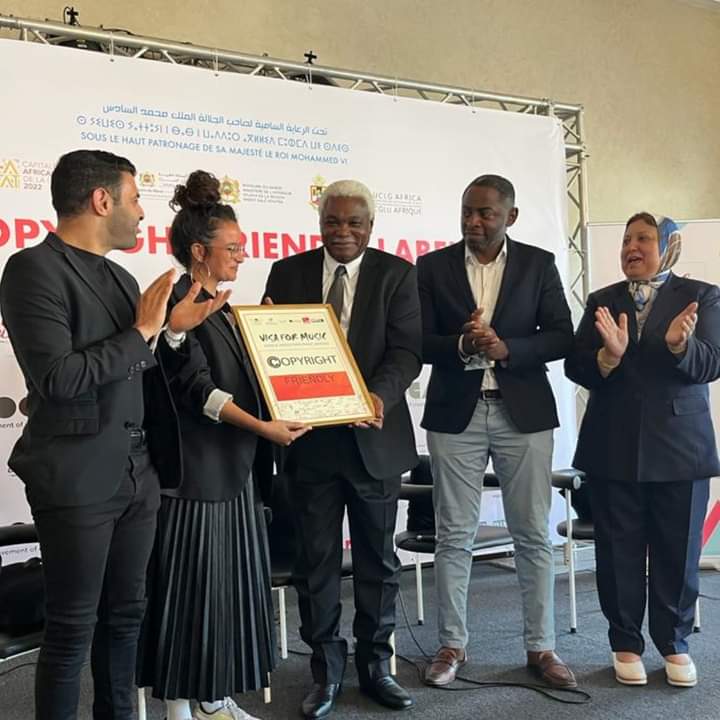 Visa For Music was highly honored to have received the first COPYRIGHT FRIENDLY LABEL award as a cultural operator, for respecting and supporting the copyright regulations, awarded by the Ministère de la Jeunesse de la Culture et de la Communication, the Bureau Marocain du Droit d'Auteur Fondation HIBA, CGLU Afrique – UCLG Africa, and Le MOCA by CCA.
This label was developed during the Think Tank dedicated to developing this label country and Africa-wide, led during the 8th edition of the MOCA in Rabat.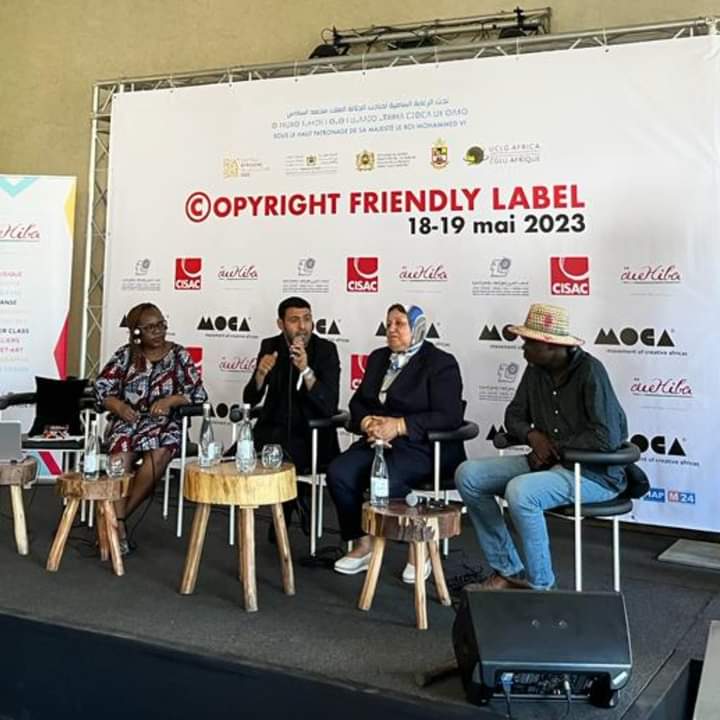 A panel discussion on the copyright concerns during the event in Rabat
"Visa For Music has always supported the structuration of African cultural and creative industries, so we send our warmest thanks to all the partners involved for acknowledging this work", said Zaineb Bouchara.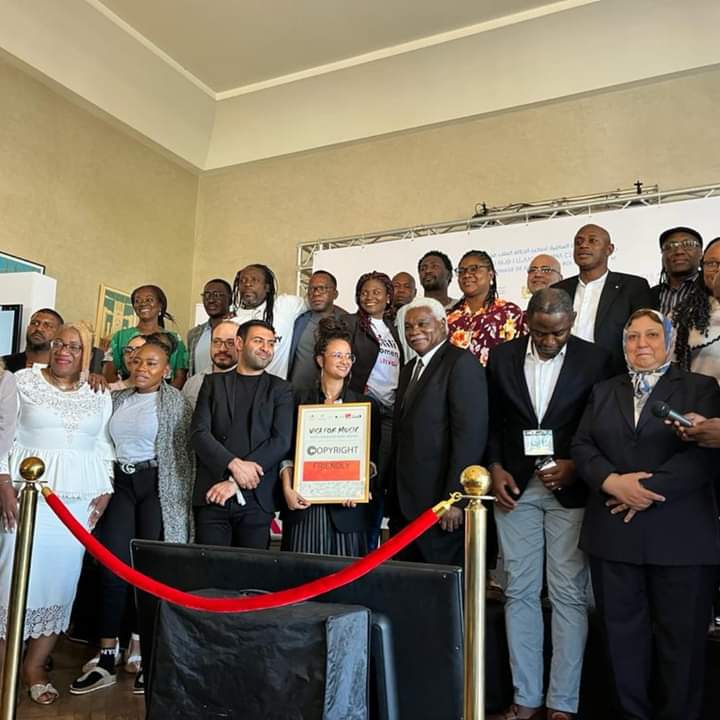 A group picture after the VISA FOR MUSIC team received their award in Rabat during the event
Visa For Music remains the leading music market place in Africa, through a festival that comes up later in November, in Rabat Morocco where major music stakeholders and budding talents converge to deliberate on the future of music within Africa and Middle East space.
Brahim El Masned, Founder, Visa For Music has been very upbeat about repositioning Africa's music industry with the relevant positive narratives through many engagements gearing towards actualising that objective which has been yielding positive results for the continent.