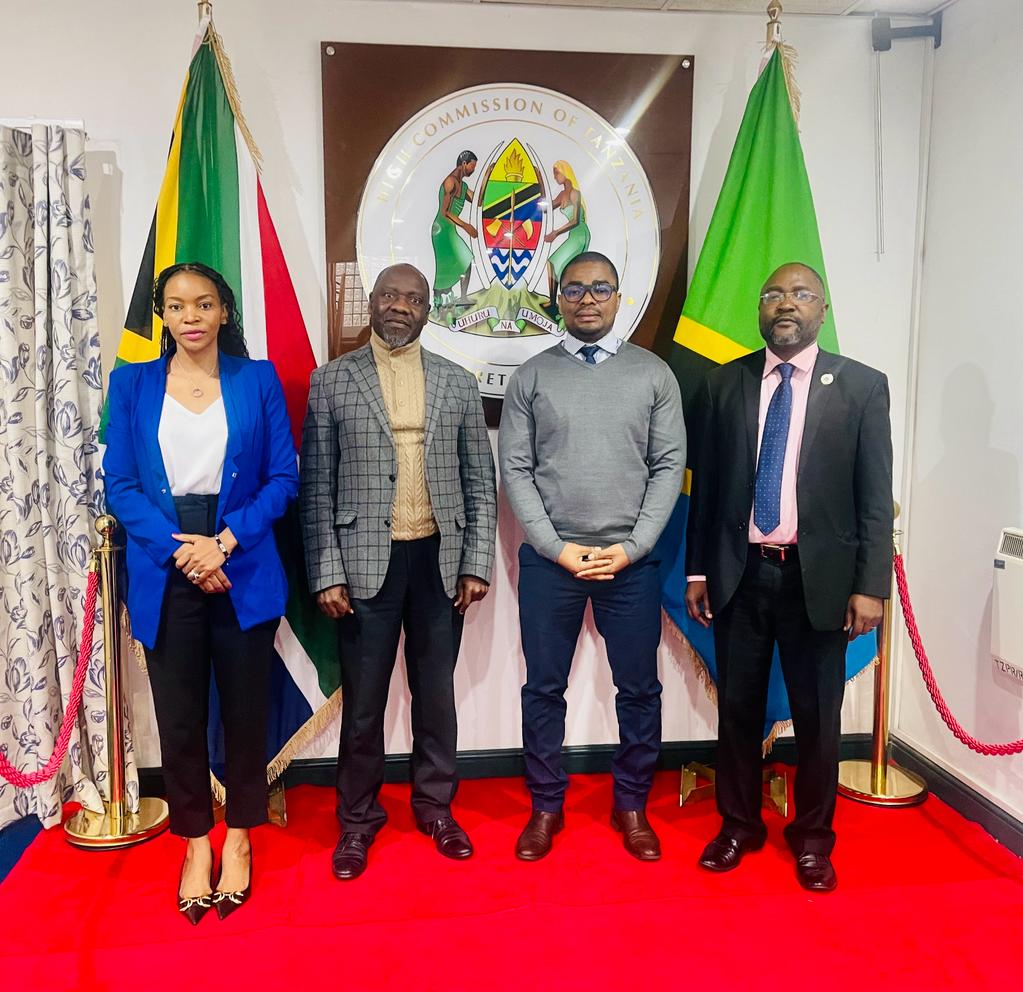 As part of the African Tourism Board drive to ensuring a pro-active tourism sector in Africa, the organisation's President, Hon. Cuthbert Ncube has paid a working visit to the Tanzania Embassy in Pretoria, South Africa, today where he held bilateral engagements with the Embassy team.
The objective of the call was to further beam ATB's focus on Tanzania as one of the most sort after continental destinations of choice for travel and Investment.
With a vibrant population of about 64.6 million inhabitants, the country has been in the African destinations' choicest lists lately and well renowned for its vast wilderness areas that include the plains of Serengeti National Park, populated by the big 5 games, the all engaging Kilimanjaro National Park, home to Africa's highest stand alone -Mt. Kilimanjaro, with its dazzling crystal snow that is most visible when flying over its gigantic roof.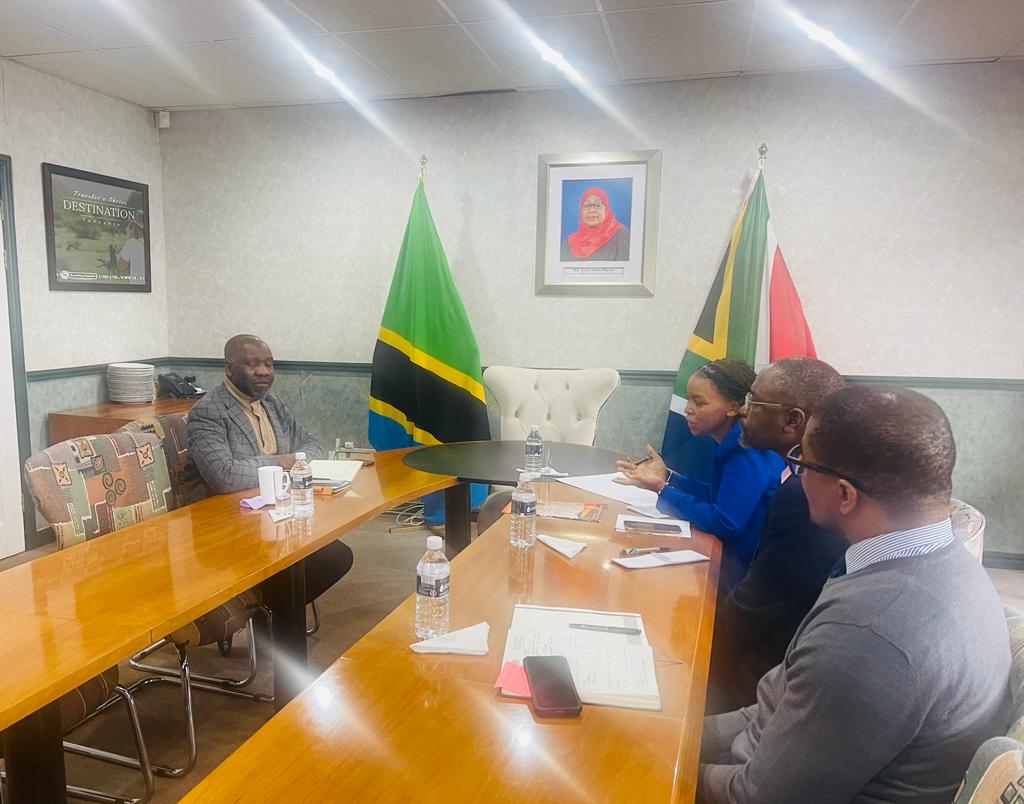 Hon. Cuthbert Ncube, ATB President in a discussion with Mr. Edward Komba, HOC; Ms. Happiness Godfrey, Counsellor-Trade and Investment and Mr. Melchior Rweyemamu, at Tanzania Embassy in Pretoria
"lt will always be an unforgettable adventure to visit Tanzania any day, where tours are expertly crafted to suit one's desire, be it business, holiday, religious, sports tourism and many more. it is the ideal destination in the Horne of East African Jewel of the continent, little wonder, the destination is making all the travel lists globally ", Ncube said.
The African Tourism Board's commitment in repositioning Africa's unique destinations will definitely enhance Tanzania's image within our beautiful continent and beyond, especially on the vast opportunities that must be explored in the tourism business – investments and leisure travel aspects.
As tourists visit Tanzania, they must watch out for this beautiful words – KARIBU! and ASANTE for visiting the "Roof of Africa" .