Nura Kangiwa Becomes Global Ambassador of African Tourism Board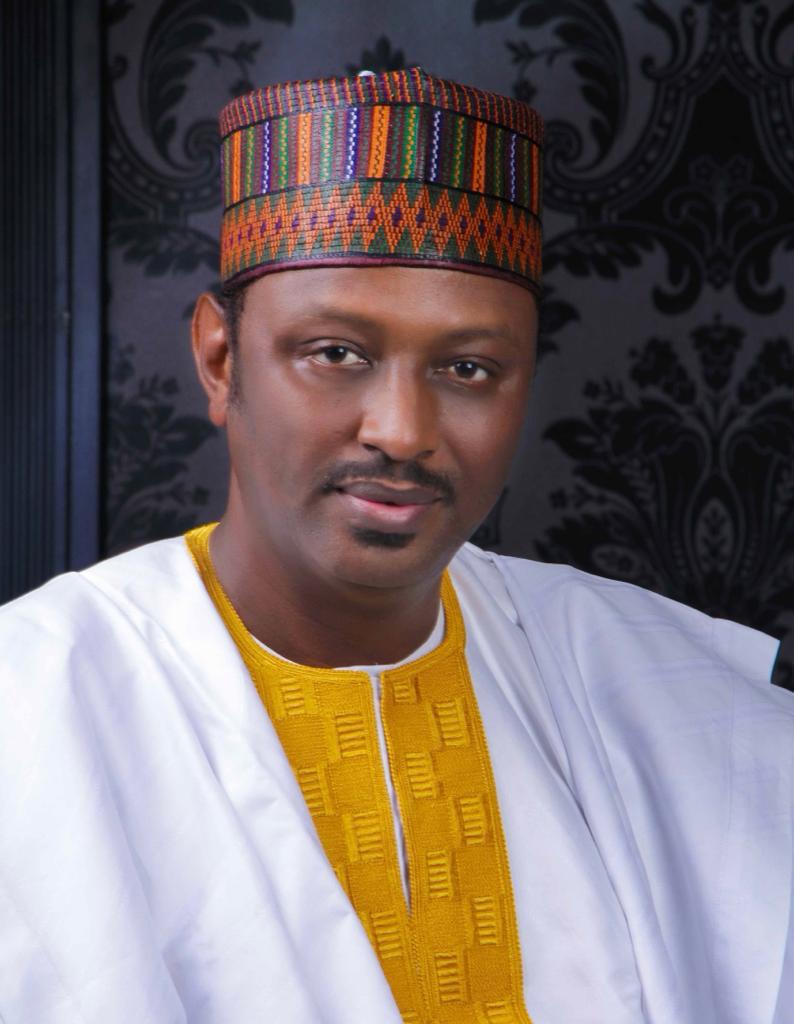 The African Tourism Board, a leading Pan-African tourism development conglomeration, comprised of influential stakeholders around Africa, Europe and the Americas has announced the meritorious appointment of Nura Sani Kangiwa, the Director General of National Institute for Hospitality and Tourism, (NIHOTOUR) as a Global Ambassador.
The African Tourism Board (ATB) is a non-profit body tasked to act as a strategic partner among African Countries to develop market and implement tourism programs that meet the emerging needs of local industries and the international tourism market, promoting Africa as a worldwide destination and bringing the continent to the global stage of in-demand tourist destinations.
With headquarters in the Kingdom Eswatini, ATB is the responsible catalyst to foster intra and inter African tourism, both for leisure and business, facilitate trade and investment into African tourism, rebrand Africa, reshape Africa's narrative, promote ecotourism, conservation and anti- poaching efforts.
Mr. Cuthbert Ncube, the President and Executive Chairman of African Tourism Board, announced the award and issued a certificate of ATB's Global Ambassadorship to Nura Sani Kangiwa on Tuesday 9th of May 2023 in Abuja, during the annual National Tourism Transport Summit and Expo in Abuja.
In acceptance, Nura Kangiwa remarked that his appointment as ATB Global Ambassador will add momentum to the drive for achievements of ATB's vision and founding objectives. Assuring that his appointment will lead to rapid growth in intra and inter Africa business partnerships and also facilitate sustainable platforms for growth of ATB members, stakeholders, tourism destinations and African host communities.
Over the years, Nura Sani Kangiwa has been a household name among Nigeria's tourism and hospitality operators and stakeholders.
Moreover, he is currently the Director General of Nigeria's National Institute for Hospitality and Tourism (NIHOTOUR) – a parastatal of the Federal Government empowered by extant laws to train, certify and register all personnel operating in Nigeria's hospitality, travel and tourism industry. NIHOTOUR is also the sole Coordinator of the Hospitality and Tourism Sector Skills Council of Nigeria (HTSSCN).
Evidently, Nura Kangiwa is a popular Cultural and Sports tourism investor, professional and government administrator. Presently, he is the substantive President of Nigeria Polo Federation (NPF) – the official Polo regulator in Nigeria – established during the colonial periods in early Nigeria. The NPF is the national body recognized to regulate all Nigerian Polo activities within and outside the country.
Ambassador Nura Kangiwa is a well-known avid Polo player, a dedicated polo club owner and patron of NSK Polo Ranch and Resorts, famous for annually hosting the Argungu Polo Tournament and Cultural Fete in the Argungu Emirates, with participation from other West African countries including Niger and Benin Republic.
Notably in 2019, Kangiwa was the lead Kebbi State Government official, in his capacity then as the Special Adviser to the State Governor on Tourism, responsible for the eventual resurrection and return-of-hosting of Argungu Fishing and Cultural Festival – one of the most spectacular cultural festivals in West Africa. This was after a 10-year failed attempts by relevant stakeholders to organize the admittedly, operationally and financially massive fishing festival in Africa.