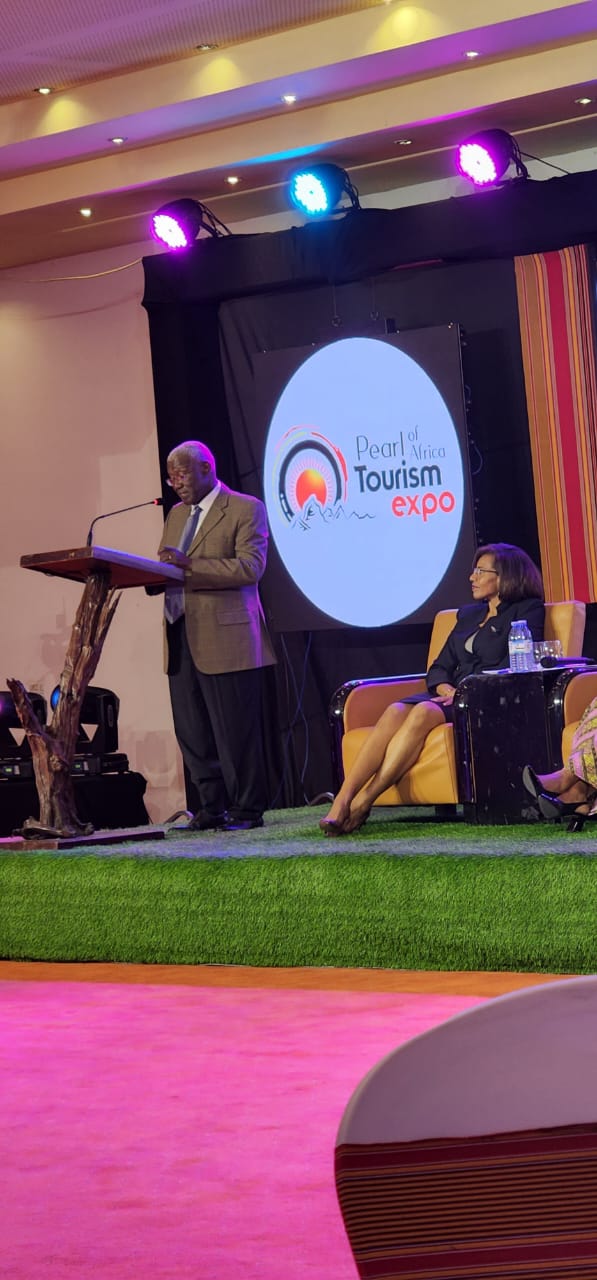 The Hon. Minister of Tourism, Wildlife and Antiquities, Uganda has declared open the 2023 edition of Pearl of Africa Tourism Expo, called for the need by the stakeholders to maintain international standards in service rendering when it comes to tourism business in Africa.
Making his opening speech as the Special Guest of Honour at the opening ceremony of POATE 2023 which took place at Munyonyo Commonwealth Resort, Uganda yesterday, he also informed the gathering that the government would ensure tourism returns to the earning status, hoping it surpasses the previous 7.7% it once contributed to the Uganda economy.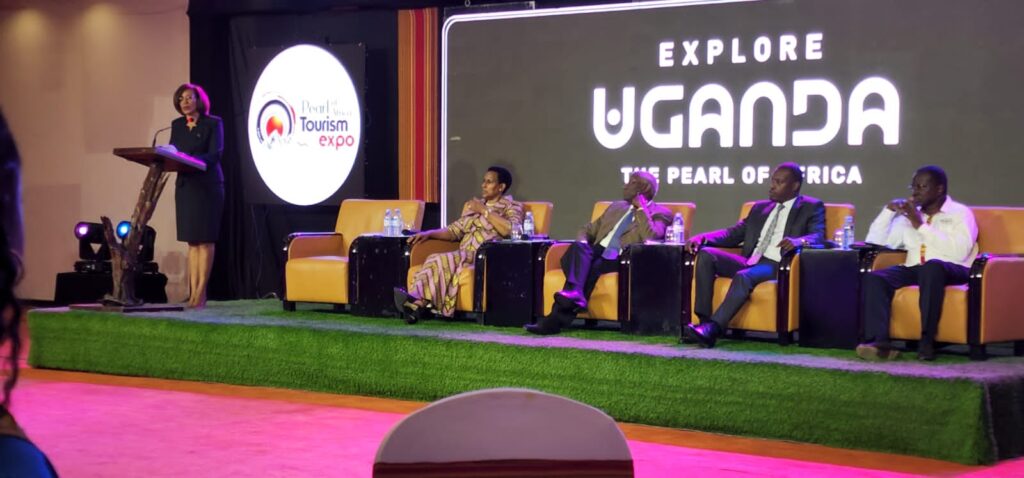 The Opening Ceremony at Munyonyo Commonwealth Resort,
Other speakers at the opening included the President of African Tourism, Cuthbert Ncube who called for Africans to patronize more African countries with the aim of making the continent, a one choice destination.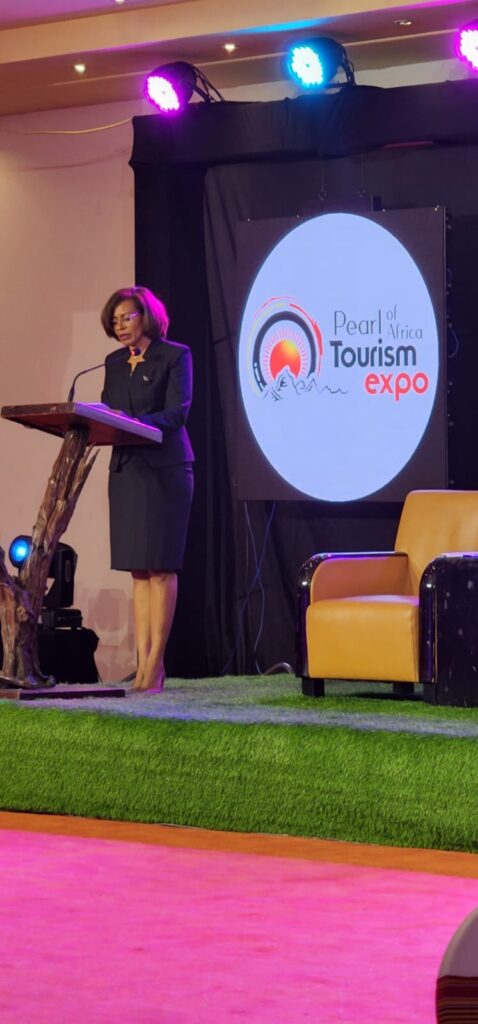 Lilly Ajarova, CEO Uganda Tourism Board Welcoming Delegates from all over the world to POATE2023
Also the CEO of Uganda Tourism Board, Lilly Ajarova welcomed delegates from all over the world and promised to make their stay a memorable one.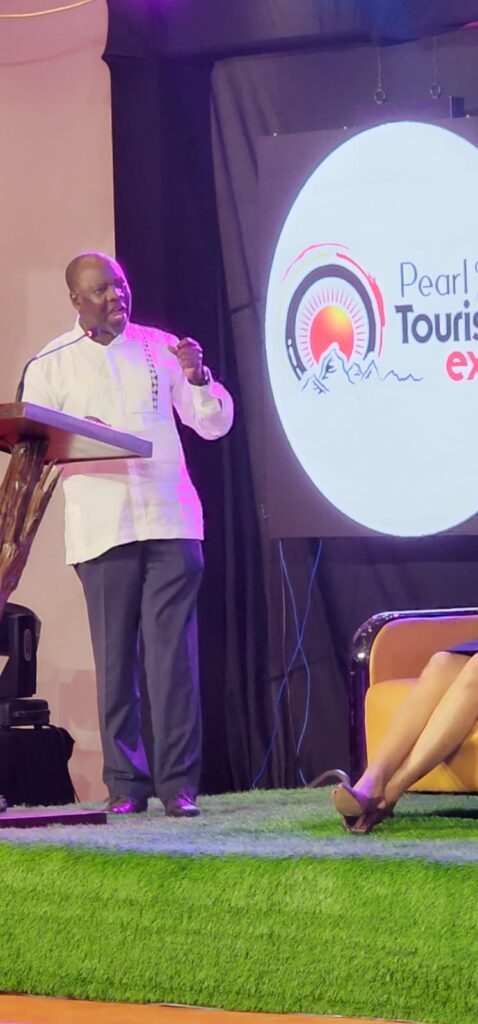 ATB President, Cuthbert Ncube Making His Own Remarks at the Opening of POATE2023
The Chairman of Uganda Tourism Board, Hon. Daudi Migereko, also appreciated the participation of invited guests and assured them of the great time in the country.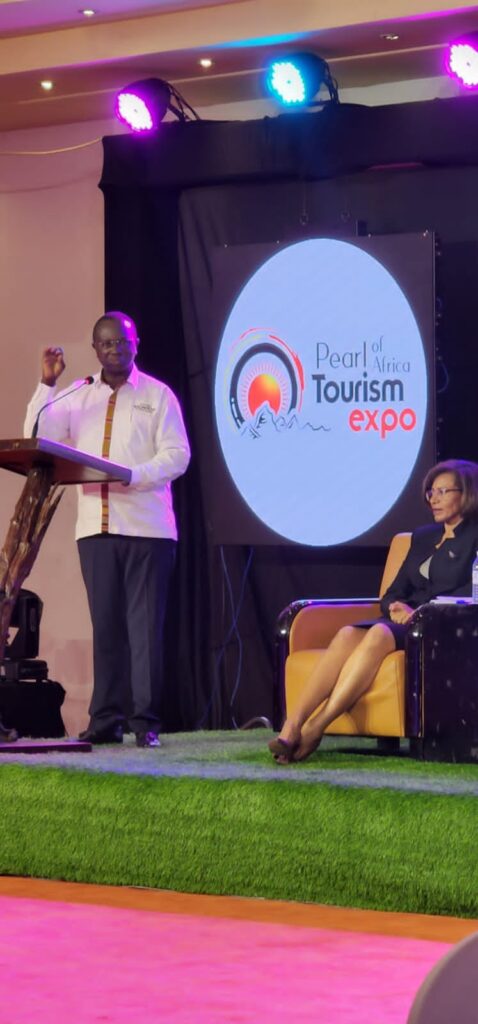 Hon. Daudi Migereko, Chairman, Uganda Tourism Board making his welcome speech
ther speakers called for more inclusiveness as the event started with a great cultural performances from the local cultural groups.