Visa for Music Festival Appoints Kazeem Balogun as it's Brand Ambassador for Nigeria, Calls for Artists' Application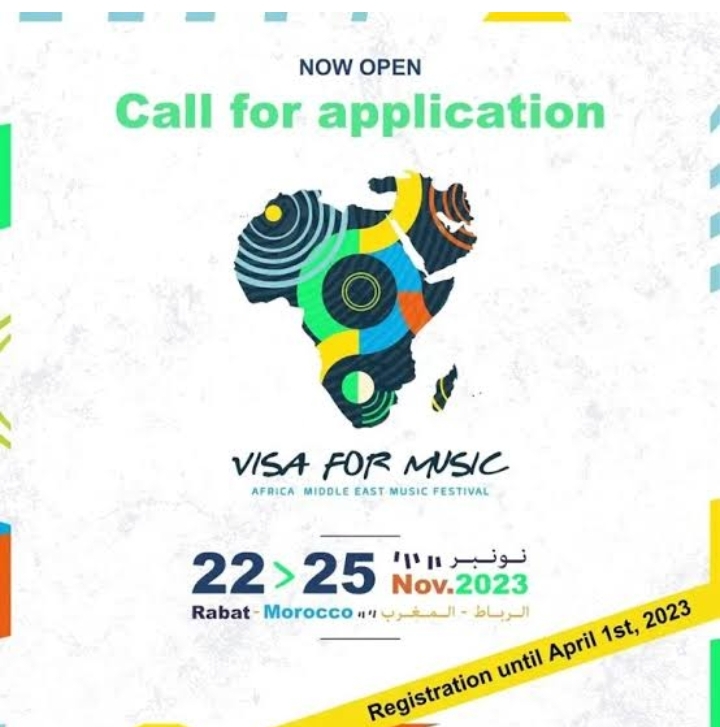 The leading music festival in Africa, Visa For Music has appointed Kazeem Balogun, the CEO of Kalo Africa Media and Amb. of African Tourism Board as the Brand Ambassador for Nigeria.
This became imperative in the face of the urgent need to have more Nigerian artists participate in the biggest music industry festival slated for 22-25 November 2023 in Rabat Morocco.
The yearly festival serves as a musical market where artists, producers, promoters, scouts and all stakeholders converge to deliberate, dance, play and involve in all kinds of activities pertaining to entertainment covering the Middle East and African markets.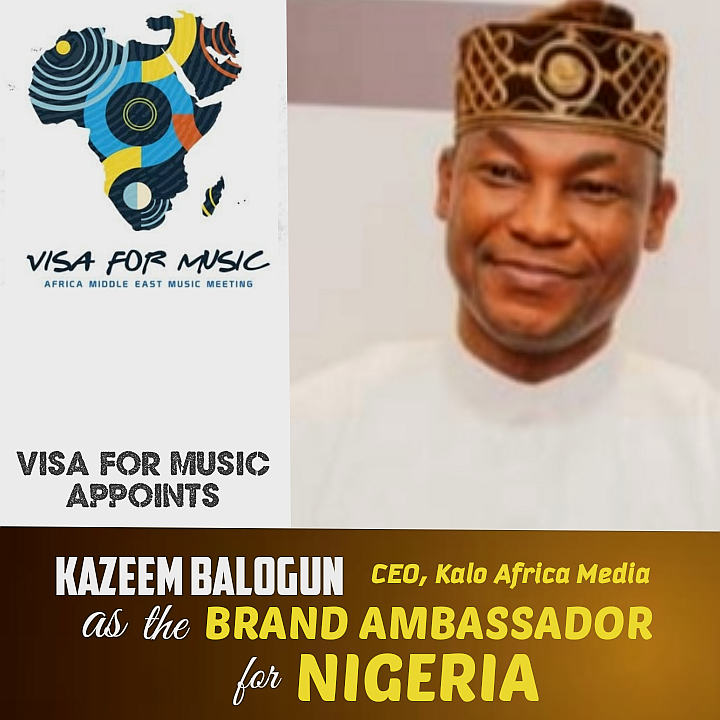 Balogun's appointment would aid placing Nigeria's image on the global map musically and further confirm the power house attribute of the country.
"We are happy to have Kazeem on board and more importantly, Nigeria because the country is so significant in Africa music and we would be glad to receive more applications and more greater participation from Nigeria", said Brahim El Mazned, Founder, Visa for Music.
Kalo as fondly called has been very active in media space, writing about tourism, arts, entertainment and the related to project the image of Africa, and it is expected of him to bring all these into reality as he takes the festival to another level with the involve of Nigeria.