ATB Fecilitates Hon. Bartlett on his First Scholarly Publication on Tourism Recovery Post Covid-19 Era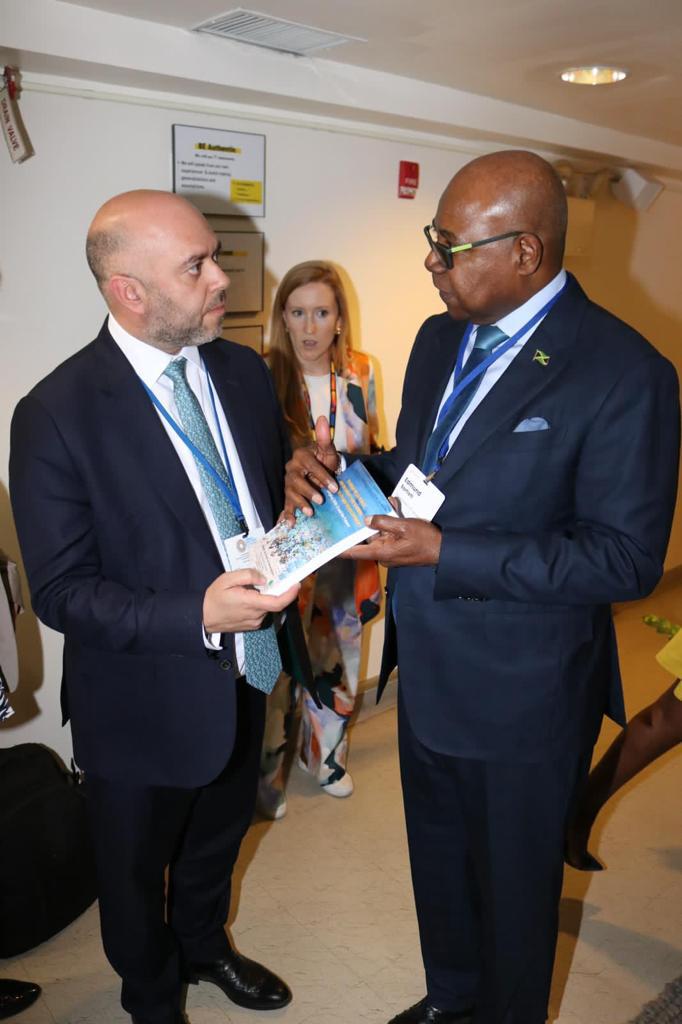 Having observed with keen interest, the African Tourism Board acknowledged and attested to the unwavering efforts in the process of advancing global tourism, hence the Board, President and the entire Members of the organisation felicitated Hon. Edmund Bartlett, Minister of Tourism and Founder of the Global Tourism Resilence and Crisis Management Centre at the UWI, for publishing his first scholarly publication "Tourism Recovery from Covid 19 – the Jamaican Experience" co-edited by Professor Lloyd Waller and himself.
ATB also applauding him for subsequently presenting the publication to His Excellency, Majid Suwaidi, the Director General of COP28, at the World Summit on Inclusive Economic Growth in the margins of the Spring meeting of the WB/IMF in Washington DC recently.
"At ATB, we are super excited, thrilled and above all applaud and felicitate our great Hon. Edmund Bartlett, the Minister of Tourism, Jamaica for his untiring strive towards advancing global tourism.
"This is a wonderful gesture which all tourism icons must emulate, by not just talking but walking the talk, hence the great leadership example from our Hon. Minister for coming out with this publication for the world to have a reference and learn from Jamaica, tourism wise, we are so delighted, " said Cuthbert Ncube, ATB President.
At the event both Hon. Bartlett and HE Suwaidi also participated as Panelists in one of the sessions where they discussed the Paris Agreement and its impact on global growth.