How Late Prince Bola Ajibola Lost his Name – Imam Sulaiman Fulani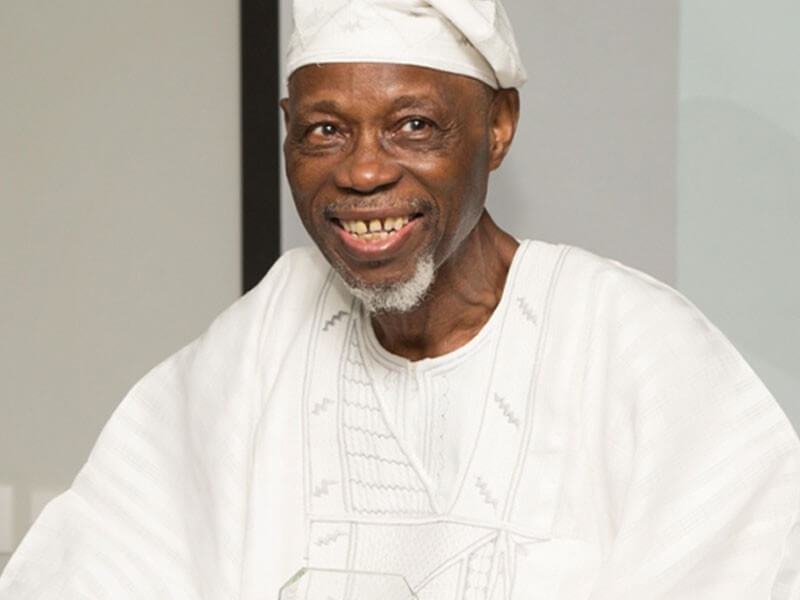 Paying tribute to the passing erudite of the World Court, Judge Prince Bola Ajibola, Sheikh Sulaiman Fulani, the Chief Iman of VGC Central Mosque narrated:
May Allah forgive Prince AbdulJabbar Bola Ajibola and have mercy on his soul.
More than a decade ago (almost two), I and my friend, Niyi Sanuth (may Allah have mercy on his soul too) honoured the invitation of Prince AbdulJabbar Bola Ajibola at his residence in Abeokuta. My recollection of him is that of a conscious Muslim doing everything he could to please his Lord.
He told us the story of his name loss. According to him, as a child, he was helping his father on the farm when one of his uncles came to visit and talked his dad into sending him to school. Reluctantly, his father agreed.
Few days after, his father took him to Baptist school (can't recollect the full name of the missionary school) to register the young Ajibola.
At the registration desk, when he was asked his name, the prince confidently responded, "I am AbdulJabbar Ajibola".
The official of the school looked at him and shook his head and said, "Sorry, we have exhausted our admission slots, come back next year."
Disappointed, the young prince followed his dad back to the farm.
Few days afterwards, the same uncle once again came visiting and found him still working on the farm and asked why the young prince had not been enrolled In school as agreed. He was informed that the school is no longer admitting anyone as they have exhausted their admission quota that year.
Curiously, the uncle asked what name he gave for registration and he repeated his name AbdulJabbar Ajibola.
The uncle asked what other name he has and he replied, Bola. The uncle told him to go back to the school and if he was asked his name, he should only mention Bola Ajibola and not AbdulJabbar.
The prince went back to the school in the company of his dad and requested to be registered for school. Again, he was asked his name and this time, he answered Bola Ajibola. Only then was he registered for school.
"This is how I lost my name AbdulJabbar."
After his retirement from the International Court, prince Bola Ajibola revived his Muslim name and began to insist on being called AbdulJabbar Bola Ajibola.
May Allah accept his return and forgive his shortcomings.
Source: Truth Prevail