CTM-Benin Congratulates Angélique KIDJO as she Receives Polar Music Awards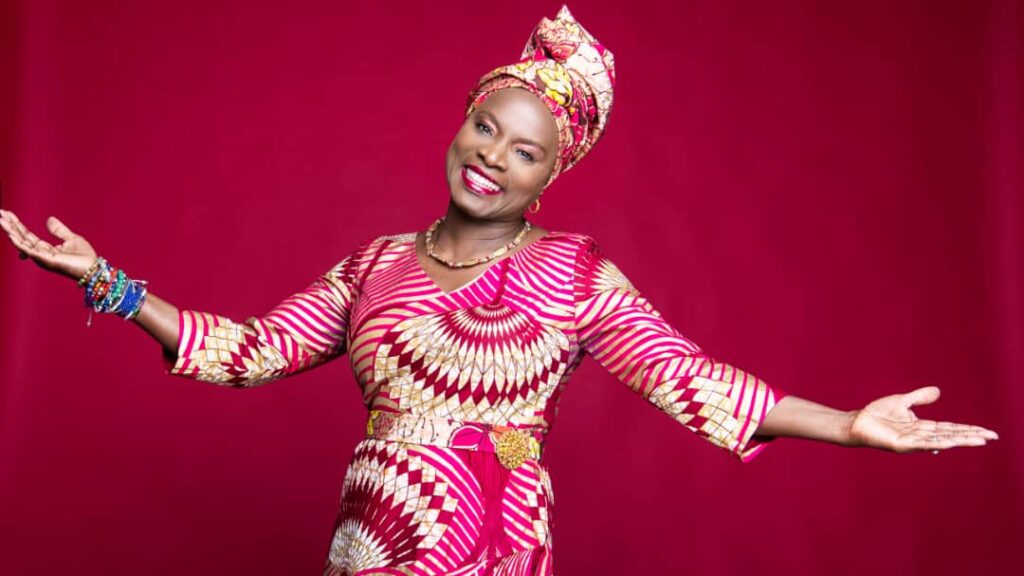 The leading tourism organization in Benin, Consortium Touristes Par Millions Au Benin has congratulated one of the Africa's music Legends, Angélique KIDJO for receiving the prestigious Polar Music Awards for 2023.
This was contained in a release made available to the media by the organization and signed by the President Amb. Dine BOURAIMA yesterday.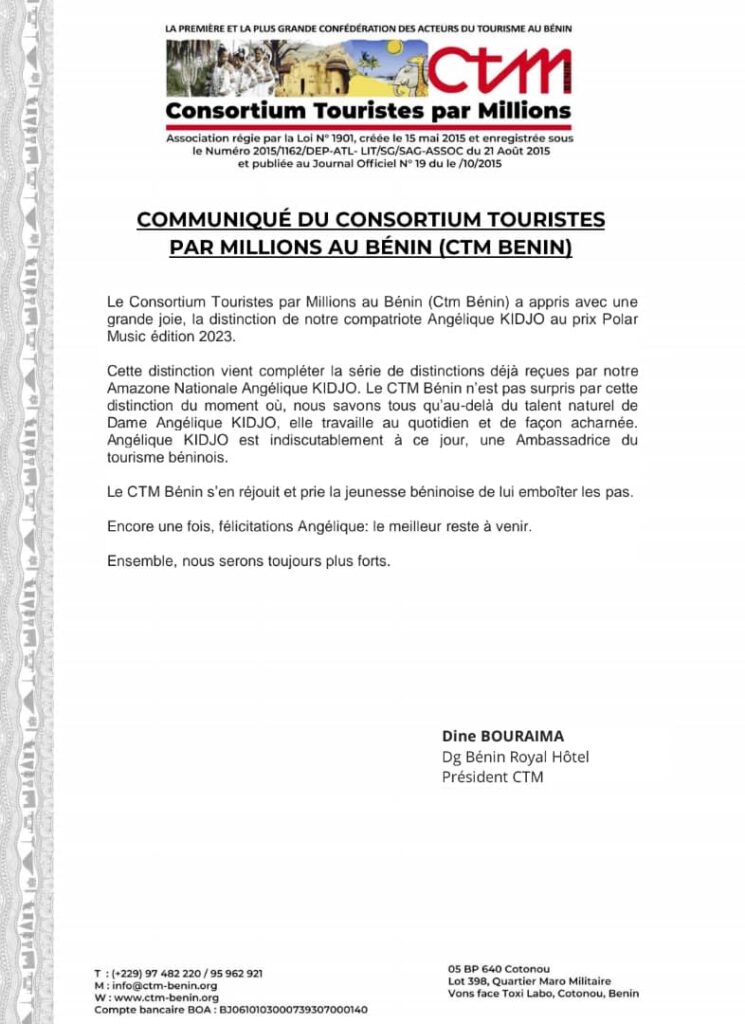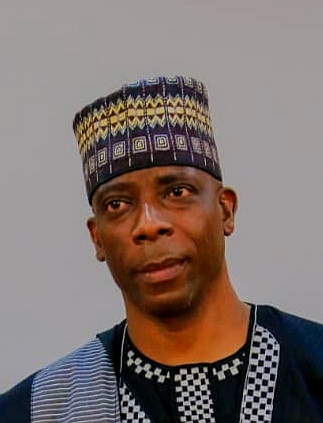 The release reads:
The Consortium Tourists per Million in Benin (CTM – Benin) learned with great joy, the distinction of our compatriot Angélique KIDJO as she received the Polar Music Awards 2023 edition.
This distinction completes the series of distinctions already received by this National Amazon Angelique KIDJO.
The CTM-Benin is not surprised by this distinction since, we all know that beyond the natural talent of Lady Angélique KIDJO, she works hard on a daily basis. Angélique KIDJO is undeniably, to this day, a true Ambassador of Beninese tourism.
The CTM – Benin is delighted and asks the Beninese youth to follow in her footsteps.
Once again, congratulations Angélique: The best is yet to come.
Together we will always be stronger.
The CTM-Benin official release stated.