WTM Africa Starts with African Tourism Investment Summit Tomorrow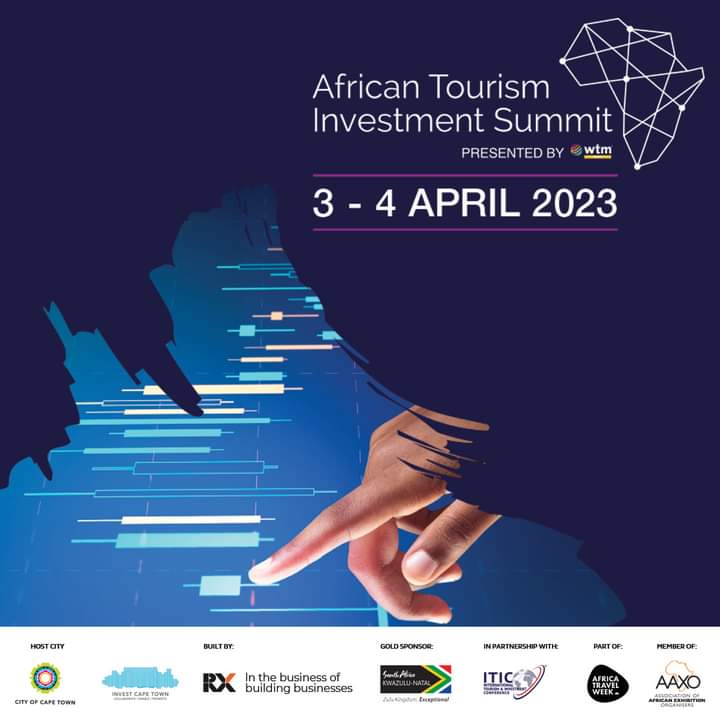 The much anticipated African Tourism Investment Summit (ATIS) will take place tomorrow, 3rd April as the WTM Africa kicks-off its 3 day activities that aim at projecting African Tourism.
The summit will take place at the Global Stage, CTICC in Capetown, South Africa where global icons in their various areas of authority would converge to thrash both latent and manifest issues concerning tourism in Africa, with a view to providing practical solutions.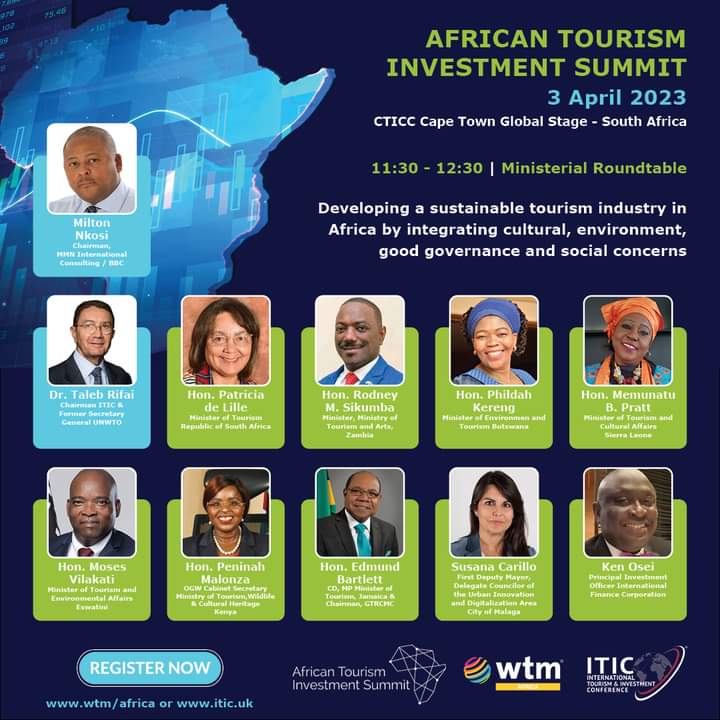 Some of the expected speakers include; Dr. Taleb Rifai, Former Secretary-General of UNWTO and Patron of African Tourism Board ; Hon. Edmund Bartlett, Minister of Tourism, Jamaica ; Hon. Dr. Memunatu Pratt, Minister of Tourism and Cultural Affairs, Sierra Leone, Hon. Moses Valakati, Minister of Tourism and Environmental Affairs, Kingdom of Eswatini ; Hon. Philda Nani Kereng, Minister of Environment and Tourism, Bostwana ; Hon. Cuthbert Ncube, President African Tourism Board among others.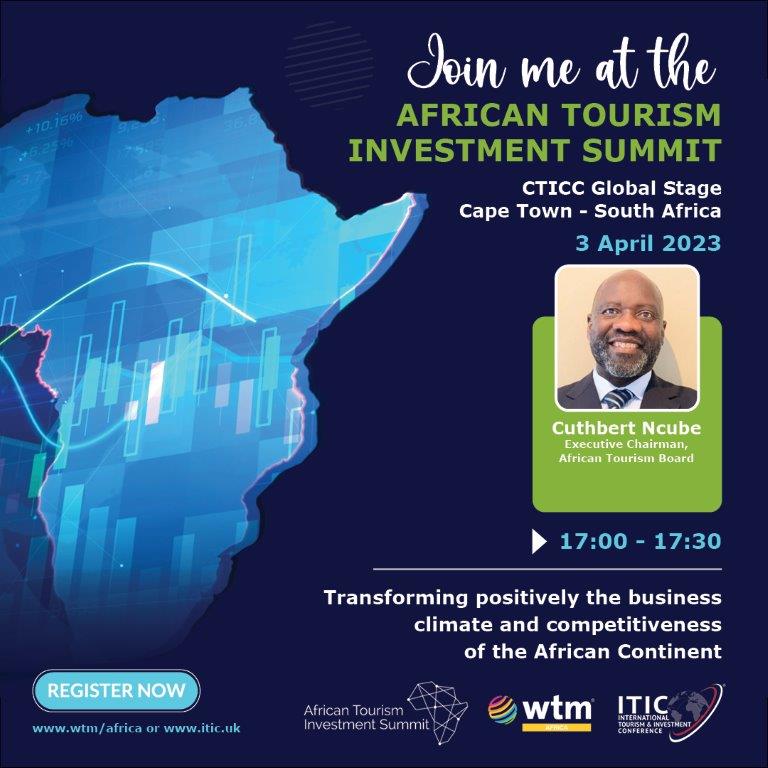 Activities lined up during the summit are Ministerial roundtable, panel discussions and a great focus on women in tourism.
Other notable speakers also include; Hon. Jonathan Gómez Punzón, Head of Malaga Tourism Board ; Hamza Farooqui, CEO of Millat Investments (Pty Ltd); Nomasonto Ndlovu, COO of South Africa Tourism, Candice Meyer, Partner at Webber Wentzel and others too numerous to mention.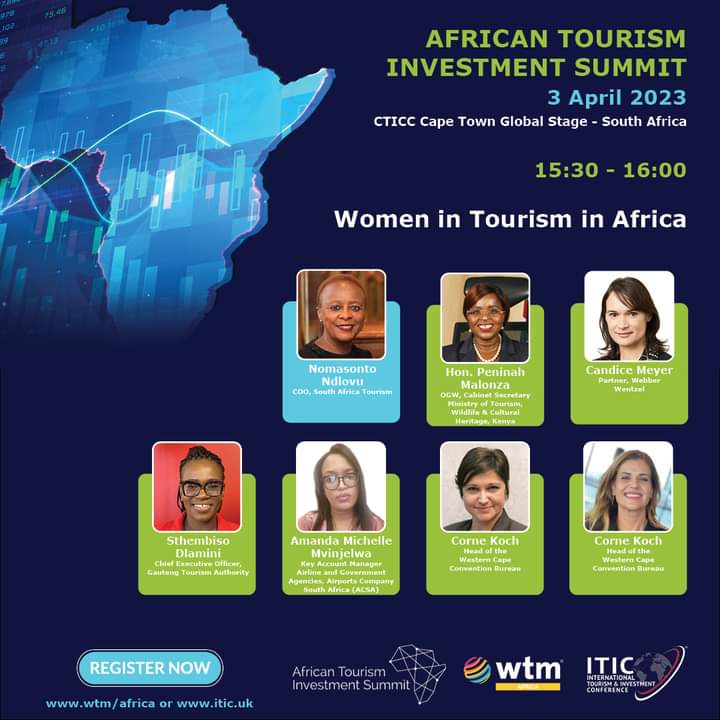 Mr. Ayoub Ibrahim, Group CEO, International Tourism Investment Conference, a leading investment tourism promoter will give the closing remarks at the summit.
It is expected that the summit will create a condusive atmosphere for African and global tourism stakeholders to appraise the level of investment as it concerns tourism in Africa.