St.Ange, Bartlett Receive Lifetime Achievement Award at ITB Berlin 2023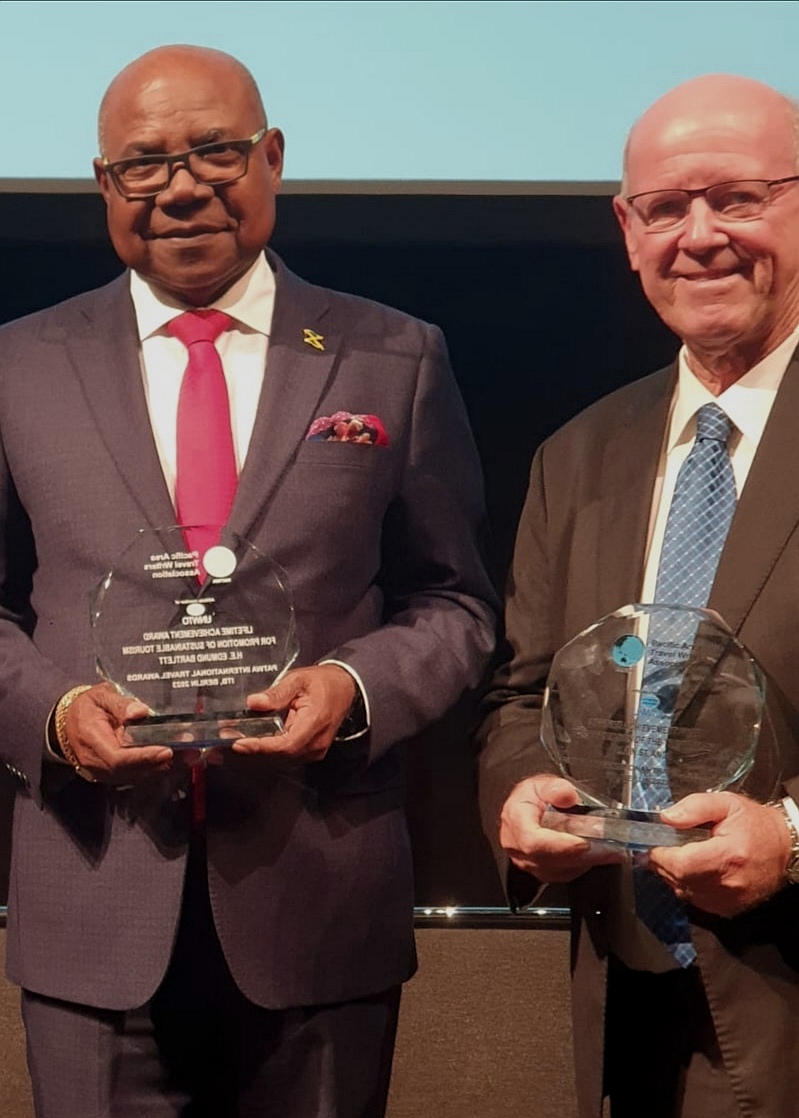 Hon. Alain St.Ange, the former Seychelles Minister of Tourism, Civil Aviation, Ports and Marine and Hon. Edmund Bartlett, the Jamaican Minister of Tourism were both honoured at this year's ITB Tourism Trade Fair in Berlin.

It was at the PATWA International Travel Awards ITB, Berlin 2023 that the two tourism icons were honoured with their lifetime achievement awards.

Both former Minister St.Ange of the Seychelles and Minister Edmund Bartlett of Jamaica were singled out for their successful lifelong journey in tourism and for their continued innovation in destination marketing and their ability to manouver on the world stage in the positioning of their respective countries as succesful tourism destination.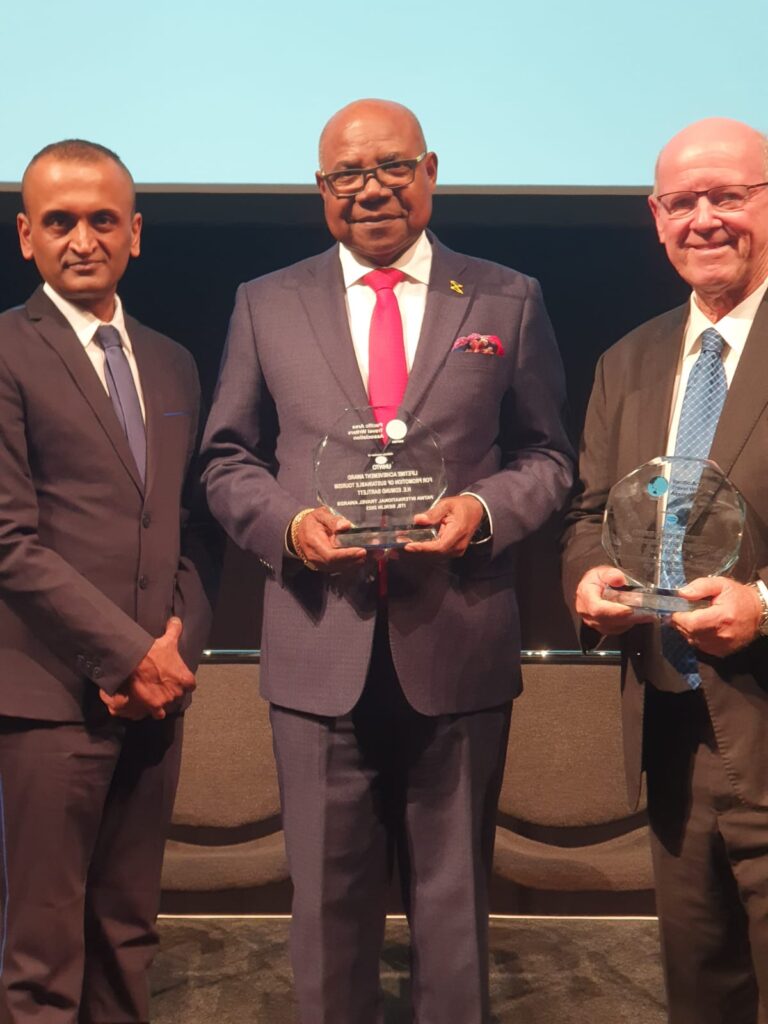 Former Minister St.Ange and Minister Bartlett were both congratulated for being recognised as World Tourism Leaders.
accolades have been pouring out to them from all over the world on this achievements which is a pointer to their untiring efforts at ensuring tourism receives its fair share in the global arena.