ATB Collaborates with UTB, Invites Stakeholders to the Pearl of Africa Tourism Expo in Uganda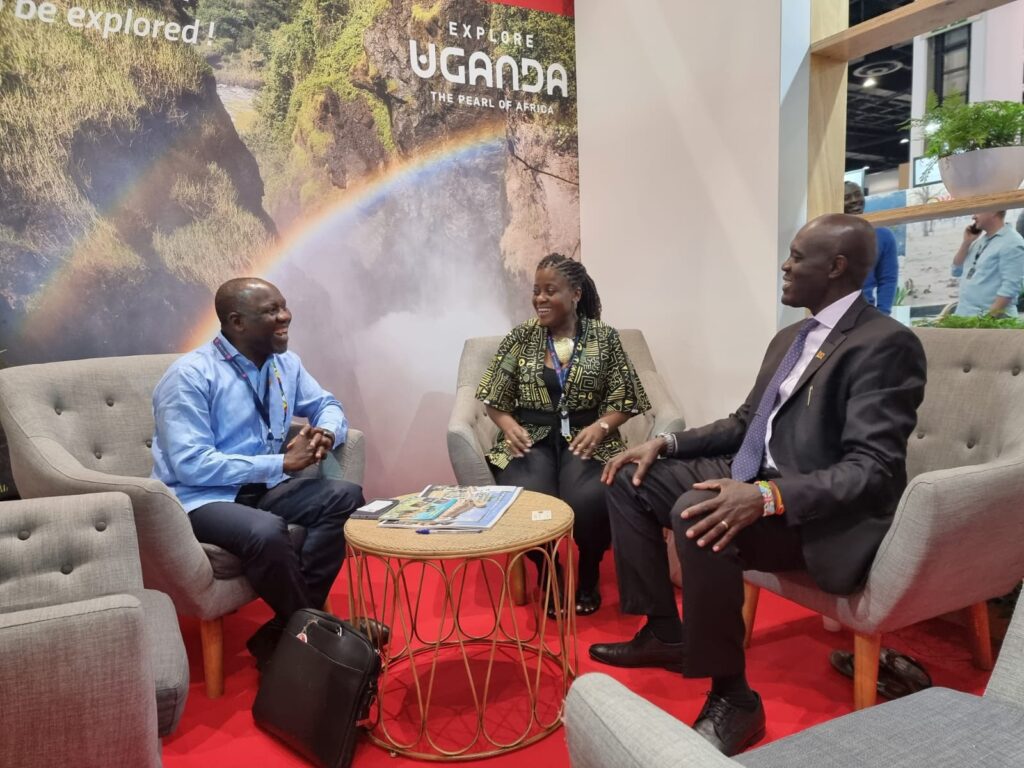 JOHANNESBURG
Having had great discussions and understanding on so many grounds of cooperation, it was indeed an exciting moment once more for the President of African Tourism Board, Hon. Cuthbert Ncube as he met the Deputy Chief Executive Officer of Uganda Tourism Board, Mr. Bradford Ochieng at the ongoing Meetings Africa 2023 in Johannesburg, where they further agreed on the need to have the entire continent in Uganda for the Pearl of Africa Tourism Expo 2023.
The expo which has been rescheduled to take place between 26th and 28th April, 2023 in Kampala aims to celebrate the best of Ugandan tourism, post pandemic and to reposition the country as one of the leading tourism hubs in the East African block.
Ncube who had earlier met the CEO of UTB, Lilly Ajarova late last year at the World Travel Market, London reaffirmed ATB's commitment to ensuring a well attended expo in Kampala by extending invitations to the African tourism stakeholders to participate.
"It is important as tourism stakeholders in Africa to participate in the forthcoming expo in Uganda where we say as Africans, if there was a time to rally together with a common purpose, it should be now, and all efforts must be geared towards achieving the same target of making sure Africa remains the best choice for tourism, therefore our participation at the expo will reaffirm our commitment towards achieving these goals", Ncube said.
ATB reaffirmed its support and commitment to positioning Uganda as the truly "Pearl of Africa".
The Deputy CEO assured Africans of their readiness to hosting the expo with the support of ATB and other stakeholders.
The expo hopes to make a come back after a hiatus due to the pandemic with a bigger, bumper and very attractive engagement at one of the finest spaces in Kampala, the Queen Elizabeth Resorts.