GM National Theater Donates Books to CrownHill University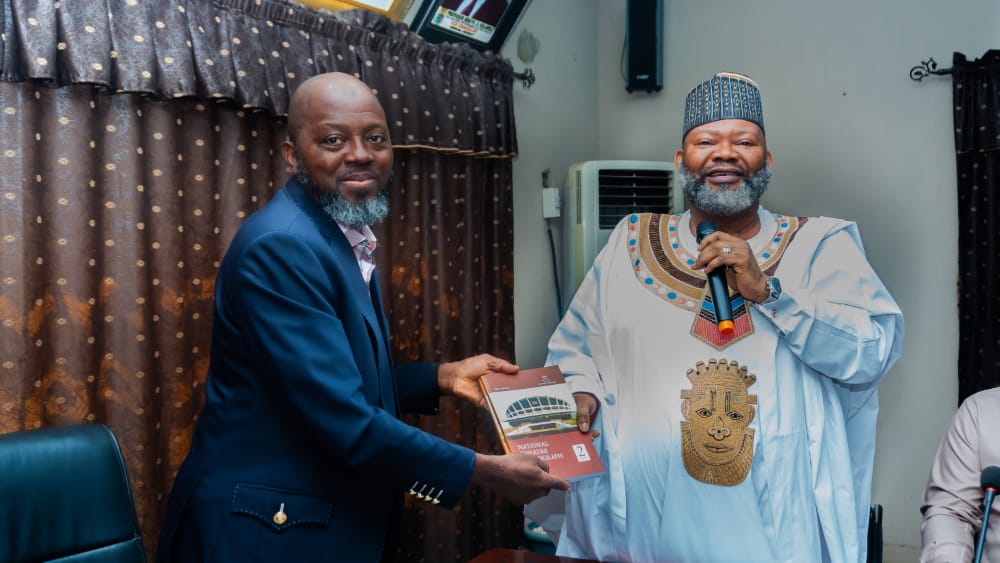 The General Manager and Chief Executive Officer, National Theatre, Prof. Sunday Enessi Ododo has donated fifteen titles of his books to the Library, CrownHill University.

He made the donation while paying a courtesy call on the new Vice – Chancellor, CrownHill University (CHU), Prof. Jeleel Olasunkami Ojuade at the Council Chamber of the University recently.

Professor Sunday Ododo congratulated the new Vice – Chancellor on his appointment. He noted that given Prof. Ojuade's antecedents, as the new Vice – Chancellor merits the appointment.
He prayed for the VC'S success on the job and pledged his availability to provide genuine counsel and mobilize the critical support needed for an outstanding performance.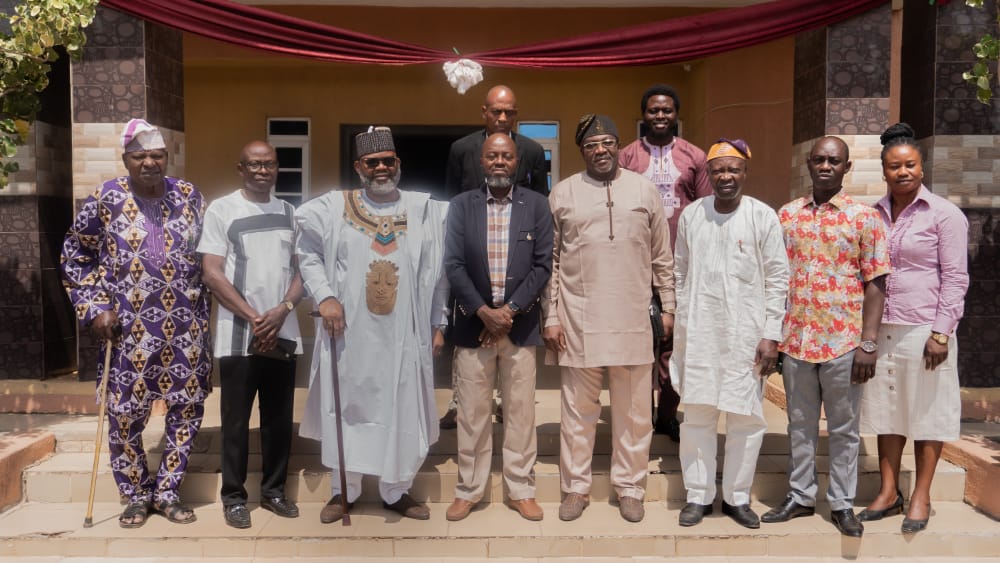 Prof. Sunday Ododo, a mentor to the new Vice – Chancellor went down memory lane when as Head of Department, Performing Arts, University of Ilorin, in 2001, he was instrumental to the appointment of then young Jeleel as an Assistant Lecturer. He expressed the joy of every good teacher and mentor in seeing their students and mentees succeed and surpass them.

He called on the University Principal officers and expanded management to cooperate and support Prof. Ojuade so that his transformation agenda can materialize.

In his response, Prof. Jeleel Olasunkami Ojuade thanked the visitor for paying him a courtesy call on his appointment. He appreciated Prof. Sunday Ododo for his kind gesture. He promised to keep the flag flying and uphold the better by far pay off, Unilorin is known for.