Benin Republic Chef Wins ACF Cooking Competition in Tanzania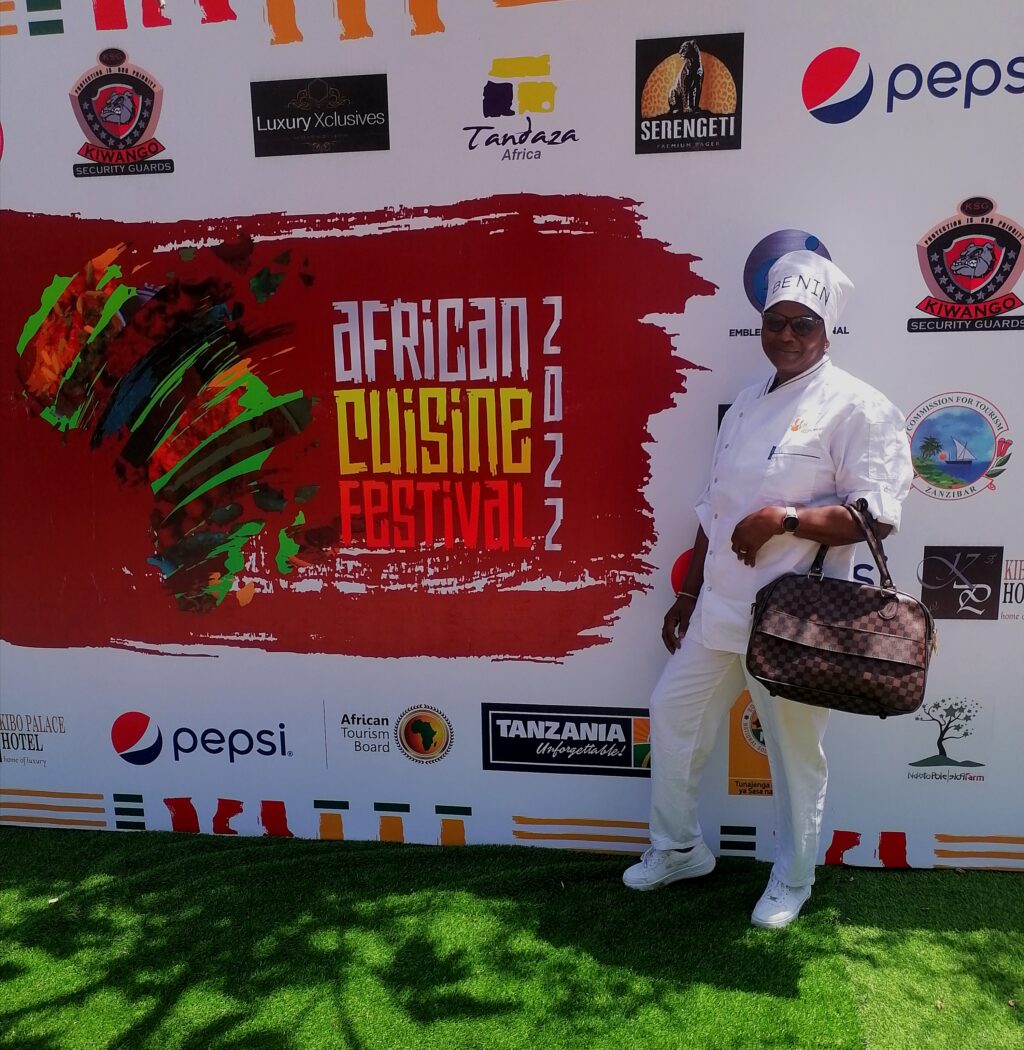 The Chef representing Republic of Benin, a French speaking West African State, Mrs. Victorie Rita Taye has won the Cooking Competition held recently in Tanzania.
The competition was part of the activities at the maiden edition of the African Cuisine Festival which was held at Ndoto Polepole, Bagamoyo, Dar Es Salaam, Tanzania, where she beat other contestants from five African countries namely, Nigeria, Tanzania, Zimbabwe, Kenya and Tanzania to clinch the victory going by her name.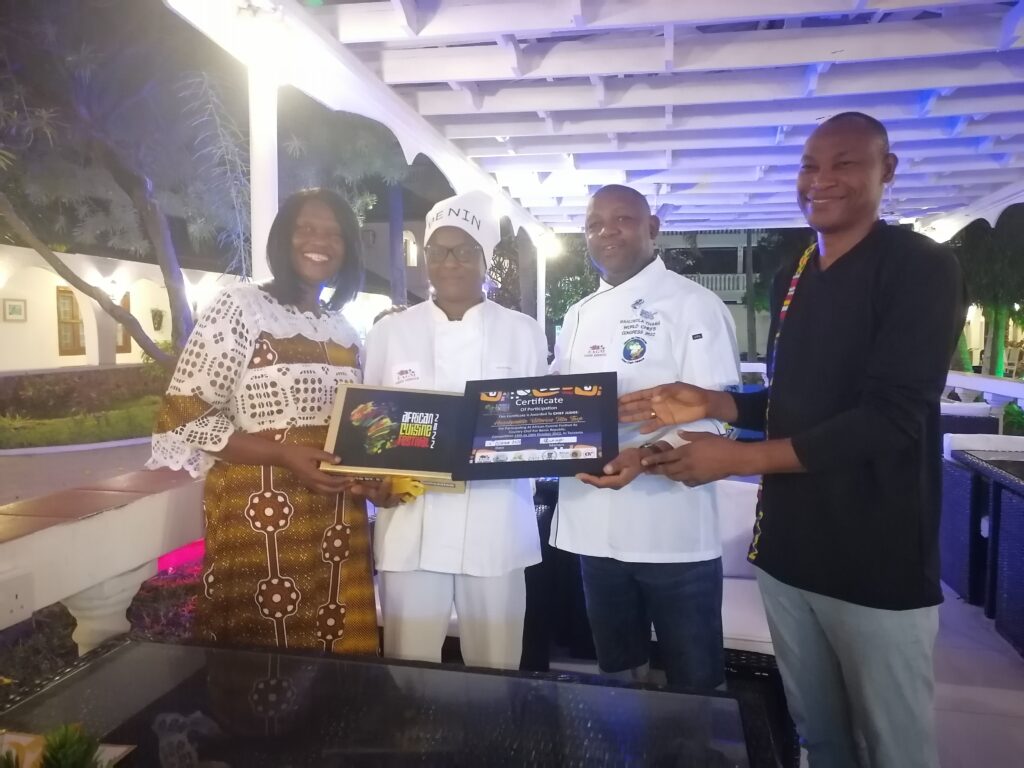 The certificate of participation and championship was given to the chef by Chefs' Chief Judge, Mahlomola Thamae, a renowned South African Chef who supervised the whole process of the competition who also expressed his satisfaction at the outcome of the competition.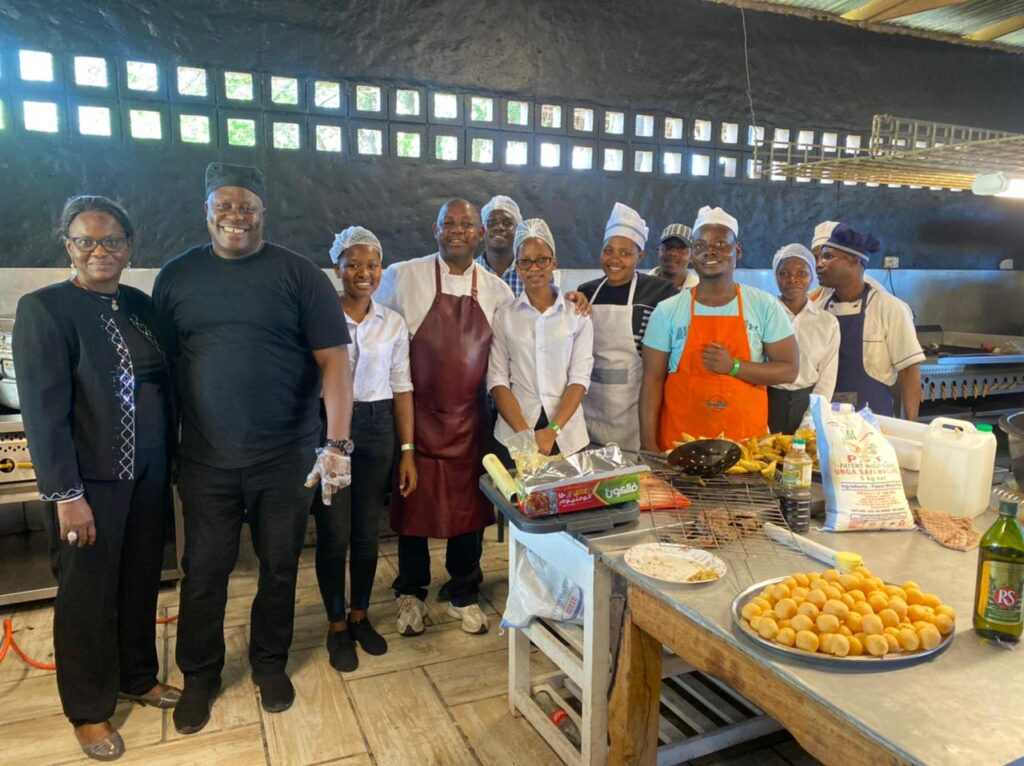 "I am glad to present this certificate of champion to you, Victorie for being the first Chef to win the cooking competition of the African Cuisine Festival 2022 . We hereby congratulate you for this victory", Chef Thamae said.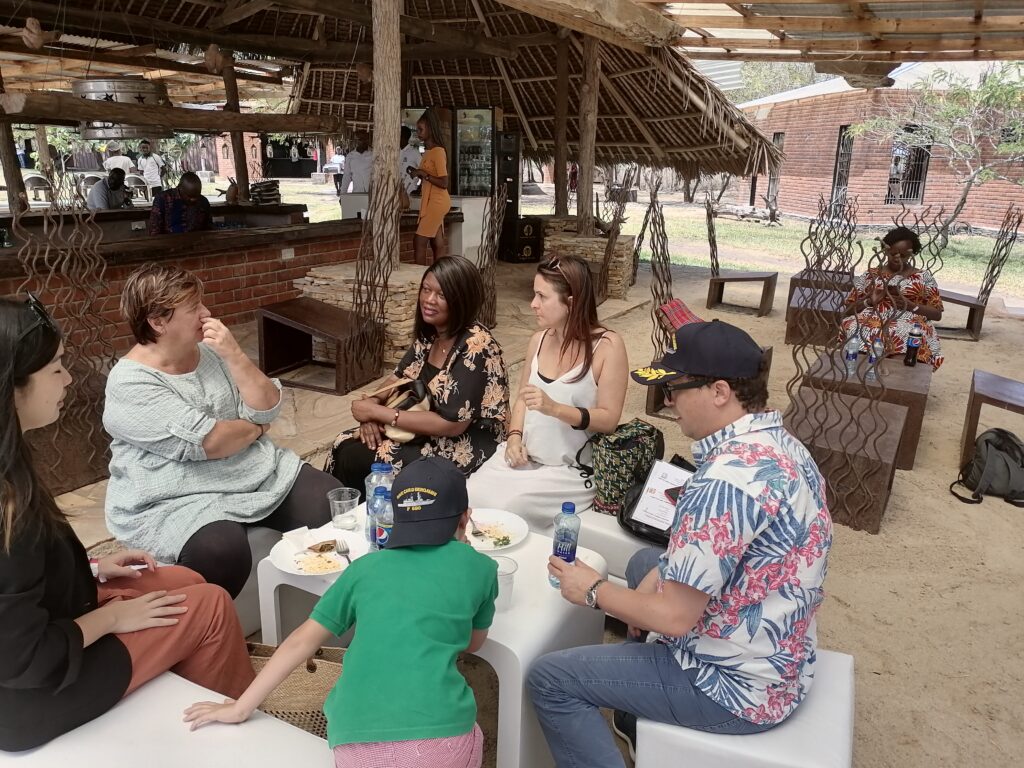 Also joining in the presentation, Mr. Kazeem Balogun, the CEO, Kalo Africa Media, an organising partner of the ACF 2022 expressed his delight at the emergency of Chef Taye, congratulated her on the victory and requested her to extend a big congratulations to His Excellency, Patrice Talon, President, Republic of Benin who has been very supportive by creating a conducive environment for tourism to thrive in the country.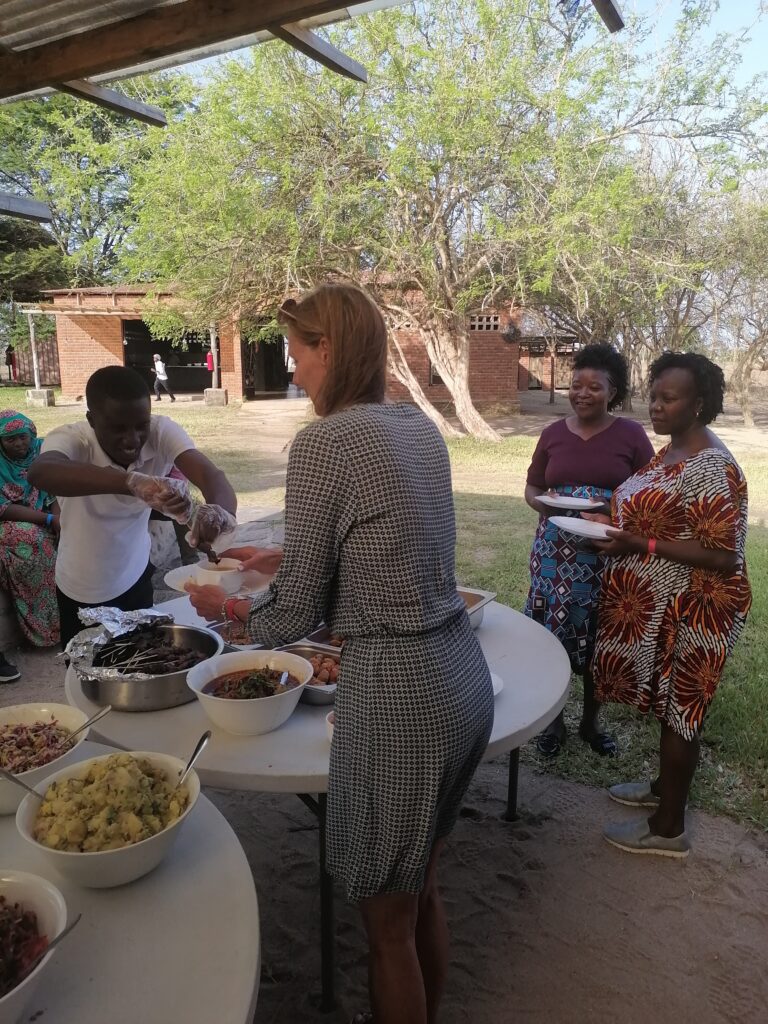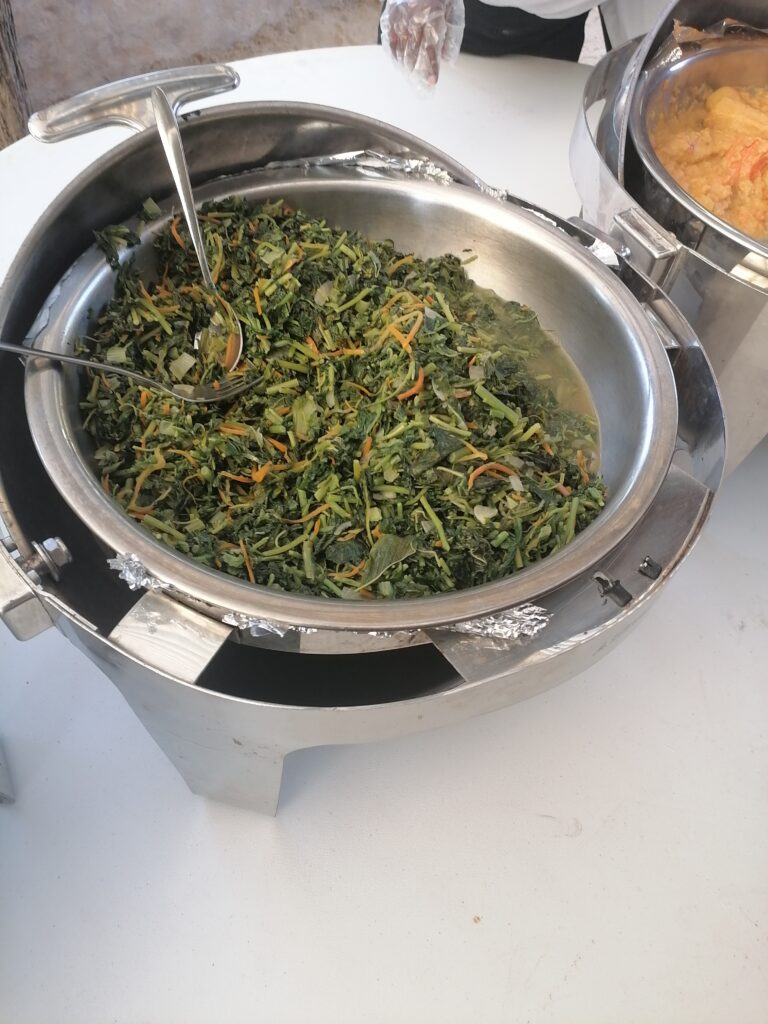 On her part, Ms. Mariam Lesian, founder of the African Cuisine Festival noted with enthusiasm that the essence of the competition was not for rivary but for participation of solidarity towards showcasing "our beautiful African gastronomy" to the whole world.
She further expressed her appreciation to Amb. Dine Bouraima, the President of Consortium Touristes Par Millions Au Benin (CTMB) whose organization sponsored the Chef to Tanzania, making it possible for the Chef and the name of the country to be mentioned.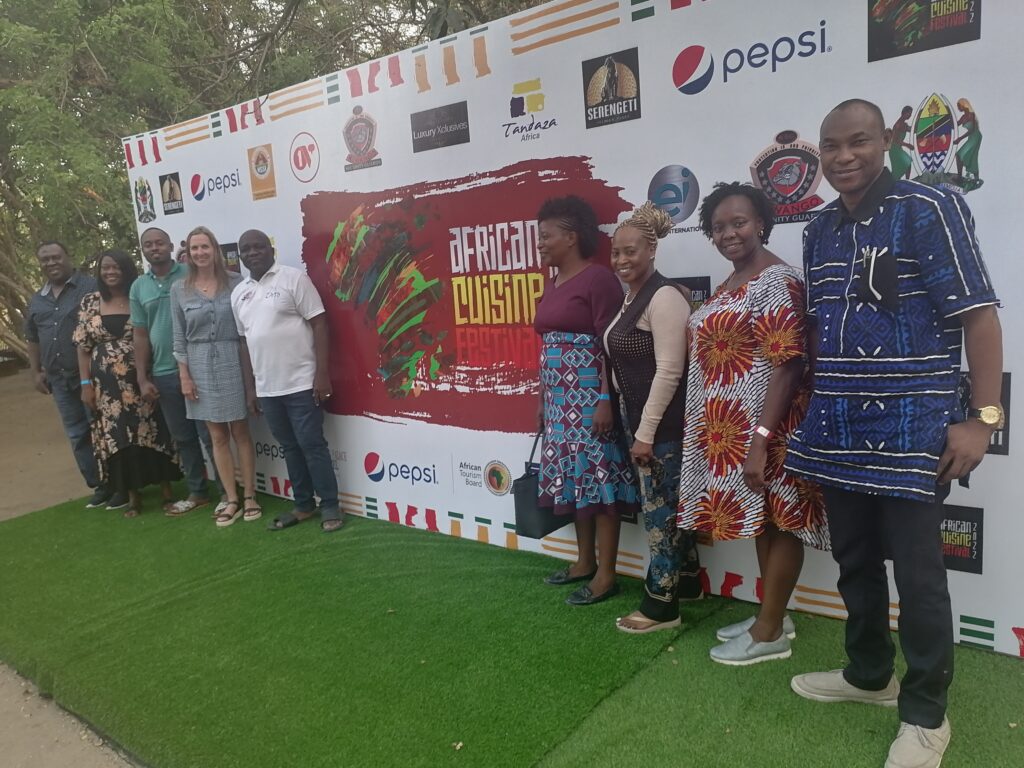 It is however expected that the 2023 edition of the event will drive more participation from other countries and expectedly there will be a greater improvement on the previous edition.
Other VIP participants at the event were the Ambassadors of Italy and South Korea. Others were the representative of the first lady of Zimbabwe and host of other prominent individuals within and outside Tanzania.
Preparation for the 2023 edition has already started and calls for participation would be announced in due course.