ATB Chairman Meets Ethiopia's Tourism Minister as the Country Embarks on New Tourism Infrastructures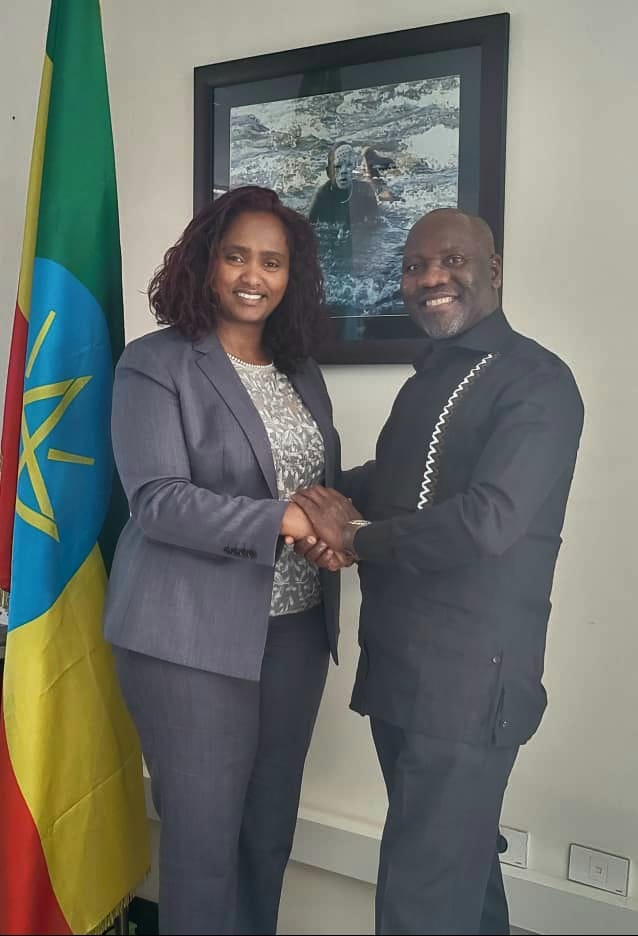 The Executive Chairman of African Tourism Board, Hon. Cuthbert Ncube has met the Minister of Tourism, Ethiopia, Hon. Nasise Challis Jira in her office recently as the country embarked on a massive tourism infrastructural development, gearing up for more participation in events, MICE, conferencing and other related that would take the centre stage torwards the tourism development of Ethiopia's tourism sector .
The ATB team held a bilateral meeting with H.E Ambassador Nasise Challis on the sideline of the Africa Celebrates 2022 which took place in Addis Ababa, the capital of Ethiopia.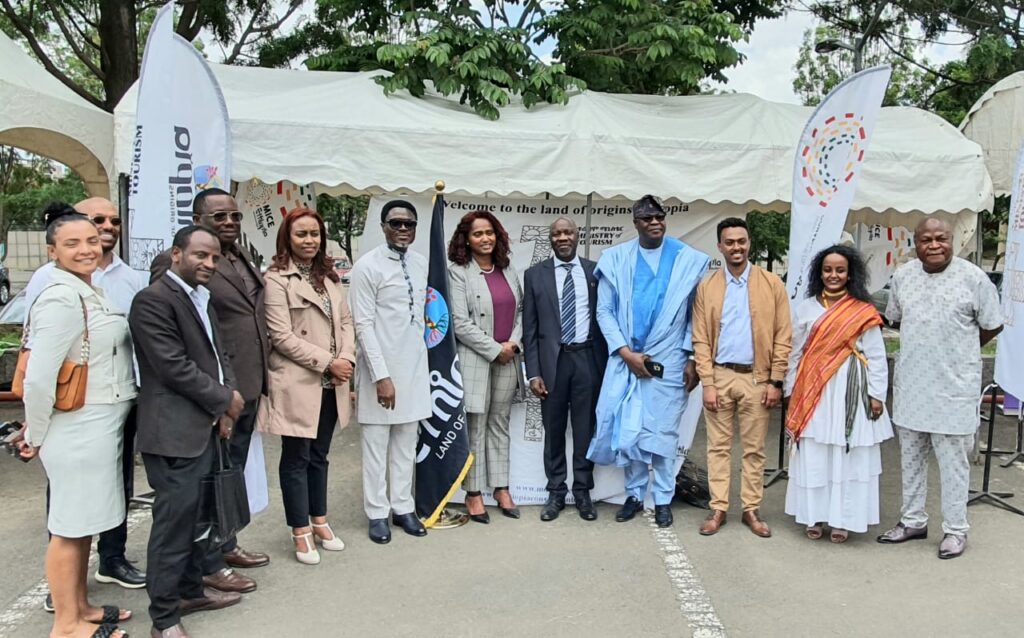 The Minister, whose drive and passion towards an inclusive and collaborative mission sync within the region vision and beyond, priding the demonstrative efforts which has been collectively achieved so far by the East Africa block in consolidating their joint tourism promotion initiatives and harmonization of monetary and fiscal policies that enable a seamless exchange and convenience to accelerating the Intra-Africa trade initiatives.
Ethiopia will continue to embark on a futuristic, sustainable massive tourism infrastructure for the ultimate development of the tourism sector as the Minister pointed to the opportunities in Gorgora city where 300 hectors of land have already been prepared for prospective investors, the space being earmarked for hotels, agri-tourism production, mining and other areas within the tourism supply value chain, and these projects are anticipated to create jobs, attract visitors and thereby stimulate public-private partnerships and boosting national development.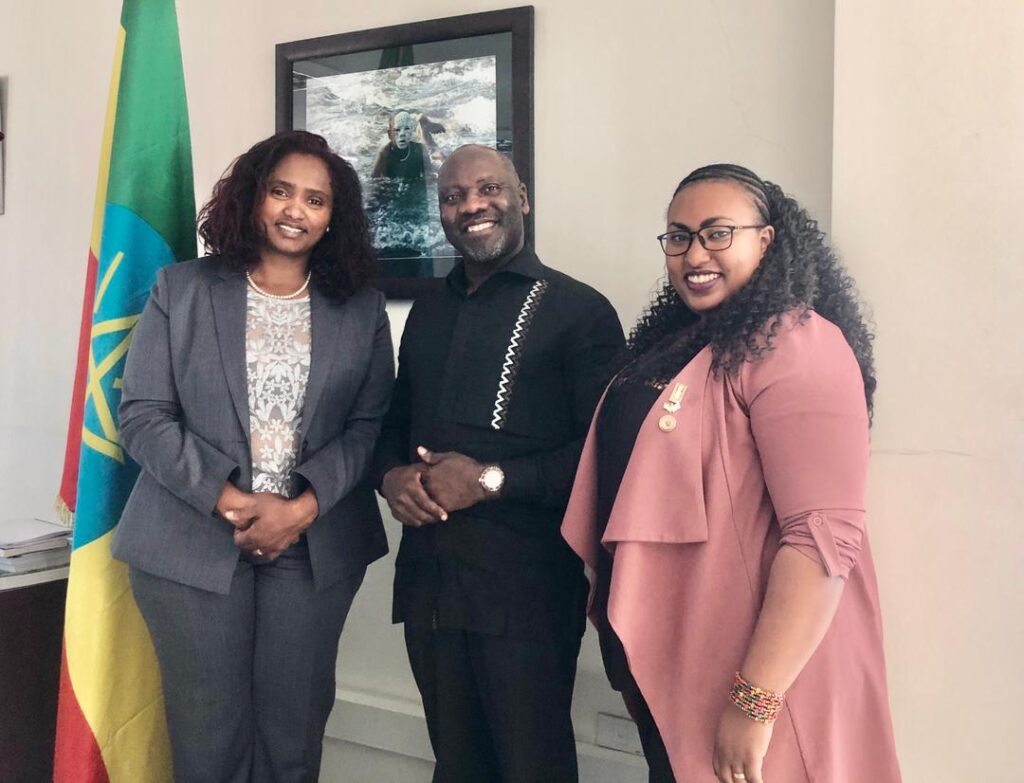 Ethiopia boasts of being the Africa's connectivity Hub and being the capital of the continent by hosting all 54 Member States under the banner of the African Union.
The ATB in its deliberations with H.E the Minisiter, both parties pledged to work together in the areas of brand-marketing and re-positioning the beautiful and amazing Ethiopia that houses the horn of Africa with so much to offer to would be tourists by satisfying their appetite and actualising the investors' expectations.