Africa Celebrates 2022 :Panel Agrees on Multi Level Cross Cooperation between Government and the Private Sector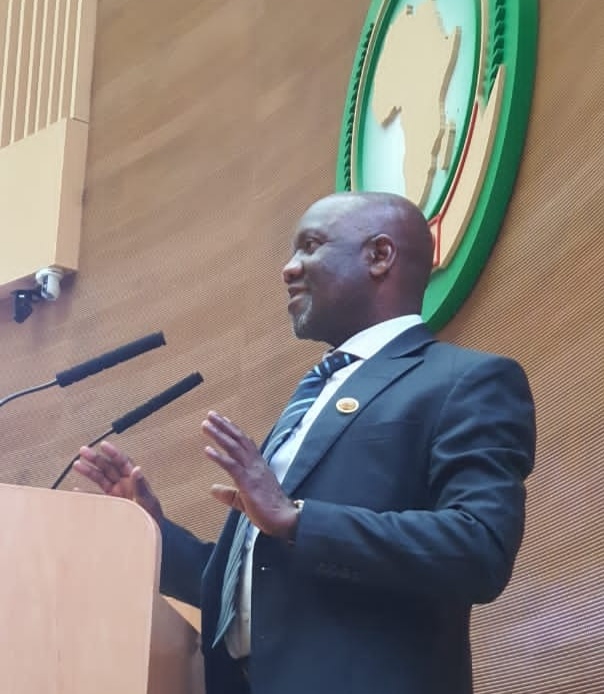 The Africa Talks Business & Investment Forum (Hybrid) a high level panel discussion on the theme "Africa Celebrate" at the ongoing Africa Celebrates 2022 in Addis Ababa which aims at achieving African integration through arts, culture, heritage, tourism & business was the climax and curtain raiser of a great event moderated by the Executive Chairman of the African Tourism Board Hon. Cuthbert Ncube, setting the pace for the panelists consisting; Hon. Prince Adetokunbo, former Minister of Culture and Tourism Nigeria, Hon. Minister of State Tourism Marketing & Promotion,H.E Hon Haidara Archata Cisse, Honorary Vice-President of the Pan-African Parliament, Mr. Christian Mbina, CEO Gabon National Tourism Development & Promotion and Farai Bayai Ncube the Regional Arts Director, Sub-Saharan Africa ( British Council).
It is in appreciating and engaging on the opportunities at our disposal that are the immediate hanging fruits torwards developing Africa's economic needs and drive.
A pragmatic approach that will bring stake holders in synch with the objectives for a united joint design in brand marketing the continent torwards a sustainable progressive growth.
A need in sustaining and deepening tourism success as we grow strategies much needed to displace and look within the domestic and community based tourism, a need to accelerate an inclusive approach in a drive to energize continental economies and totalism which should and will continue to fuel the economic transformation in Africa thereby spreading the immense range of benefits that will improve the livelihood of Africa's communities.
The panel also delved into the opportunities in eco-tourism, MICE, training programs, investment summits, agro-tourism in which Africa in its endless land scape but underutilized.
Also, sports tourism, infrastructure development, all these are not limited in absorbing millions of Africa's youth in playing a pivotal role in the mainstream of our value economic set-up.
The panel then agreed for an urgent need for a cross cooperation in all government agencies, public private sector partnerships and this approach should start from national, regional and continental level with its multi- tourism value chain.