CTMB Signs a Tourism Partnership MoU with MTN – Benin to Advance Tourism in Benin Republic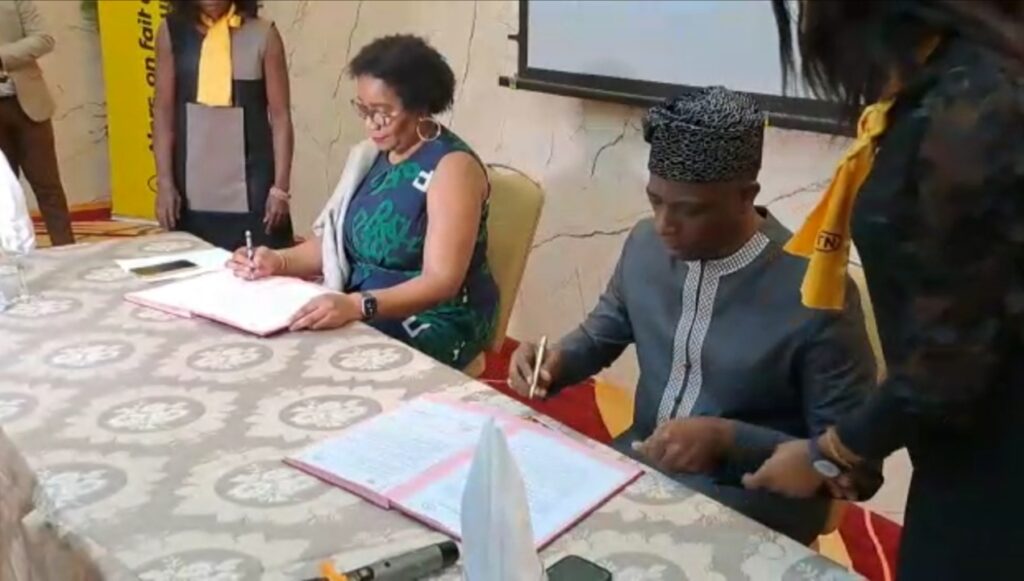 The most prominent tourism organization in the Republic of Benin, Touristes Par Millions Au Benin (CTMB) has signed a tourism partnership MoU with one of the leading telecom organisations in Africa, MTN – Benin at a brief ceremony held yesterday at the prestigious Benin Royal Hotel, Cotonou.
Speaking at the event, the Director General of MTN – Benin, Mrs. Uchenna Ofodile expressed her organization's willingness to create a synergy that would advance the tourism potential of the country which invariably would the government and the private sectors drive in moves to increase the inflow of tourists to Benin Republic from all over the world.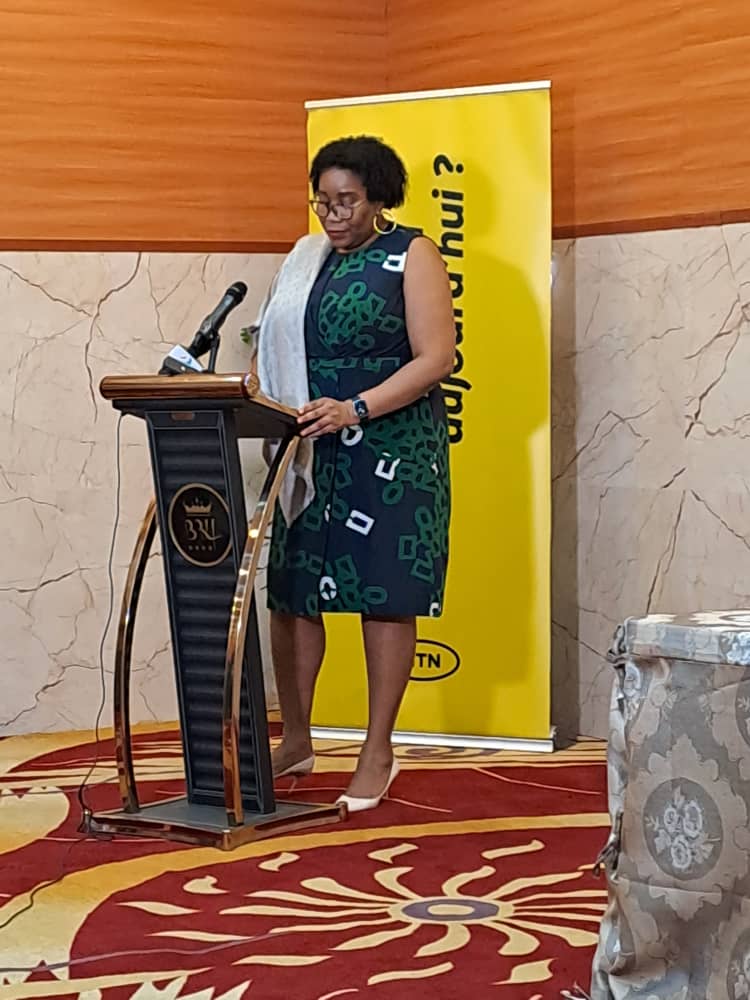 "One of our intentions is to build valuable platforms, but also to bring shared values.
"We are encouraging the private sector to be more involved in the strategic initiatives of the government of Benin for the economic development of Benin.
"We know that tourism is a key driver of the economic development, so many people in this room are so important to the future of this country. It is for this reason that I am so proud of this partnership", Ofodile said.
In his own speech, Amb. Dine Bouraima President, Consortium Touristes Par Millions Au Benin (CTMB) informed the gathering about the importance of the partnership which has been hinged majorly on receiving tourists from different parts of the world, Africa and importantly Nigeria, a country with a large population of tourists.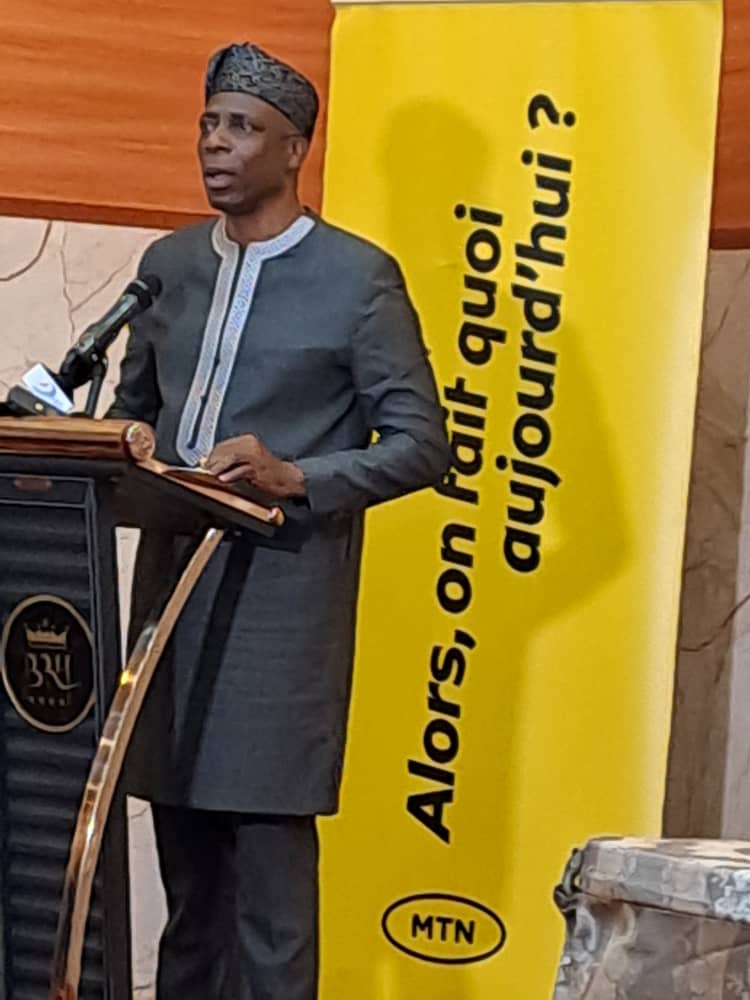 "One of the purposes of this partnership is to ensure tourists from all over the world come to Benin, especially from the big country like Nigeria which has more people traveling the world, they must visit Benin Republic" , Bouraima said.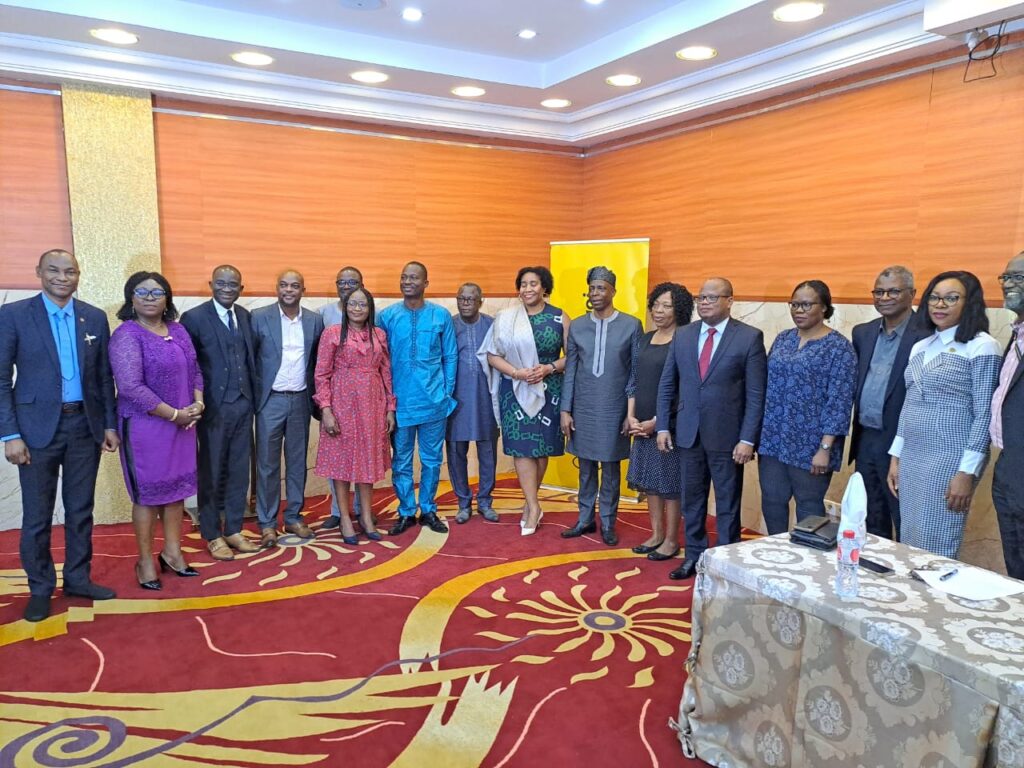 He also appreciated MTN-Benin for the partnership, while assuring the organization of living to the letters of the the MoU with a mind set of making the Benin tourism a viable one in support of President Talon's great initiatives for the tourism sector of the country.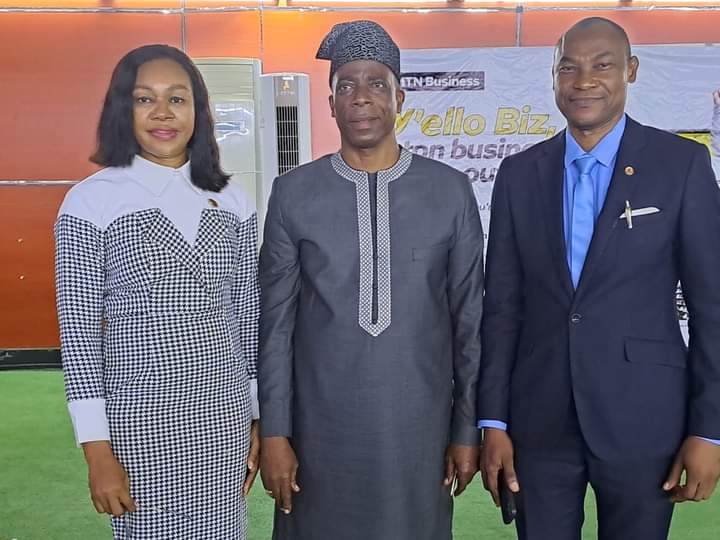 Present at the event were many dignitaries including the representatives of the Executive Chairman of African Tourism Board, Hon. Cuthbert Ncube in the personalities of Amb. Kazeem Balogun, the Chief Media and Communications Officer of African Tourism and Amb. Peace Onuiri.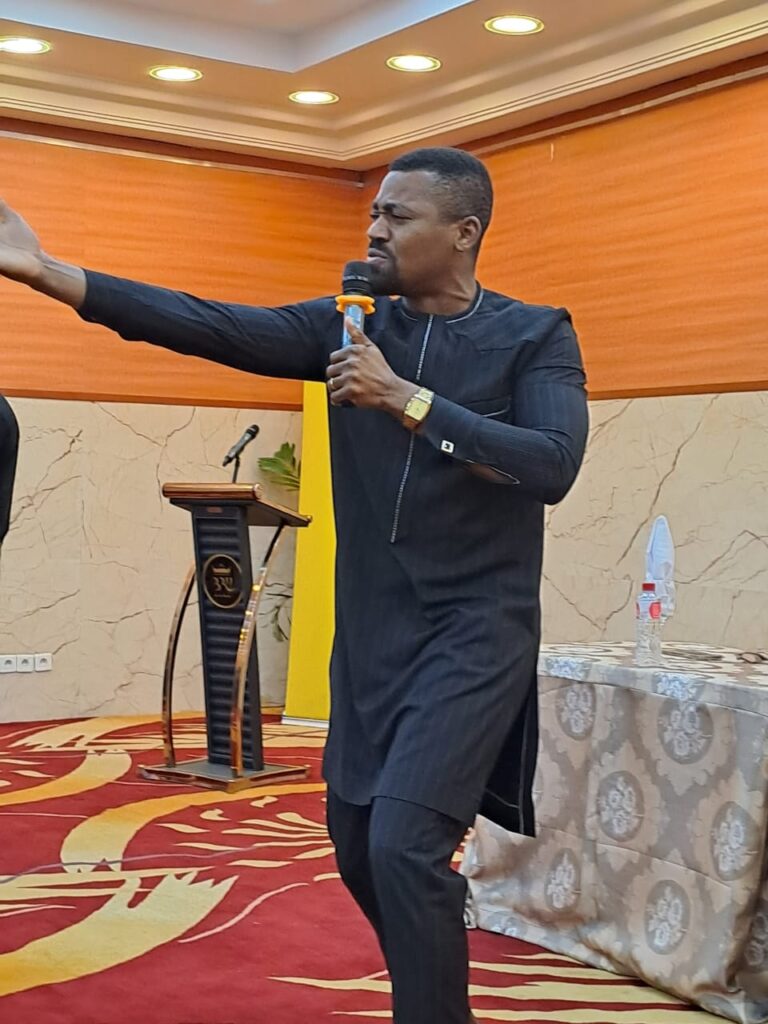 Guests at the event were entertained with a light comedy and later treated to a sumptuous cocktail in a serene atmosphere.