ATB Team Meets Equitorial Guinea PM, Presents Future Partnership Projects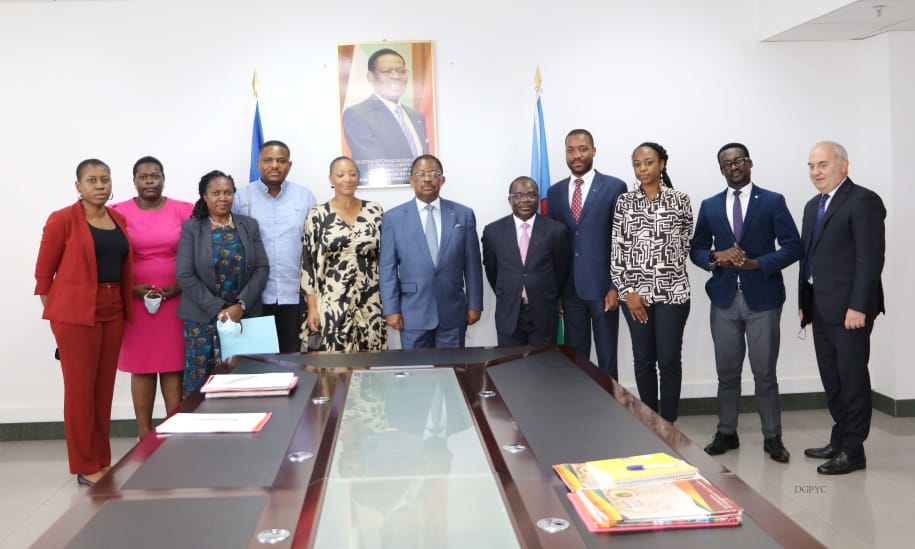 The Prime Minister of Equatorial Guinea, His Excellency Francisco Pascual Obama Asue received the African Tourism Board Team on behalf of the Vice President His Excellency, Teodoro Nguema Obiang in his office while the team was on a familiarisation tour of the country recently.

The team was represented by Amb. Ângela Martha Diamantino from Angola and Amb.Frank from Rwanda and other tourism stakeholders such as Ms. Danilo from Mozambique, the CEO of Presidential Golf Day and Madam Nadira Shakur from Nollywood Festival.
The visit was an opportunity to meet and give a feed back about the positive impression they received from the mega Fam. Tour of the enchanting Equatorial Guinea where certain opportunities have also been identified in the country.
Also, the team seized the occasion to present to future projects that are being designed for the Next 3 months, that would need to be jointly developed in Equatorial Guinea by ATB in partnership with the Ministry of Tourism.
The meeting was used as a platform to exchange experiences about the good works that are ongoing in the country, mostly, on the set up of tourism infrastructures, the road network, the managment plan of the hotels, welfarism for the citizens and everything showing the leadership vision and focus on the natural ressources – petroleum that's being judiciously used for the betterment of the country and overall development.
Indeed, it was a wonderful time out there for ATB and also a great achievement for the organisation to have spearhead such a massive Fam. tour to the beautiful Equitorial Guinea, and for sure a successful stories will be told about the need for the world to visit the alluring destination.