ATB Team Visits Ethiopian Airlines' Headquarters, Tours Training Facility in Addis Ababa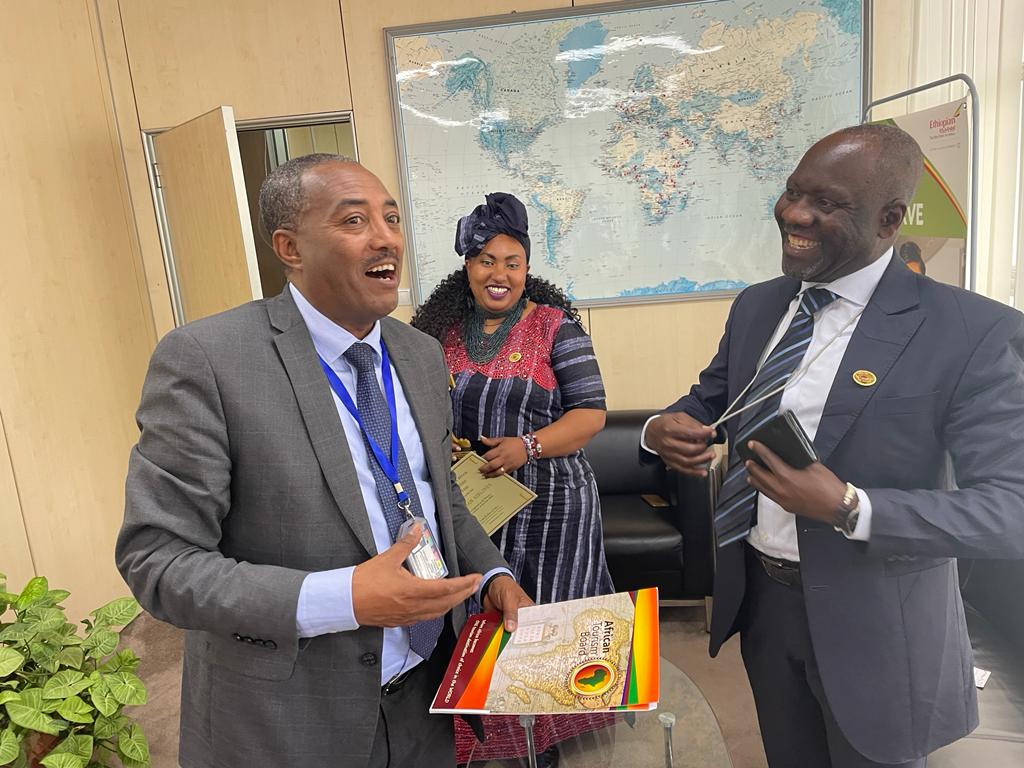 In the quest to align with the workings of one of the most leading airlines within the aviation space in Africa, the African Tourism Board team was on a courtesy call to the headquarters and also toured the training facility of the Ethiopian Airlines in Addis Ababa while on a working visit to the country.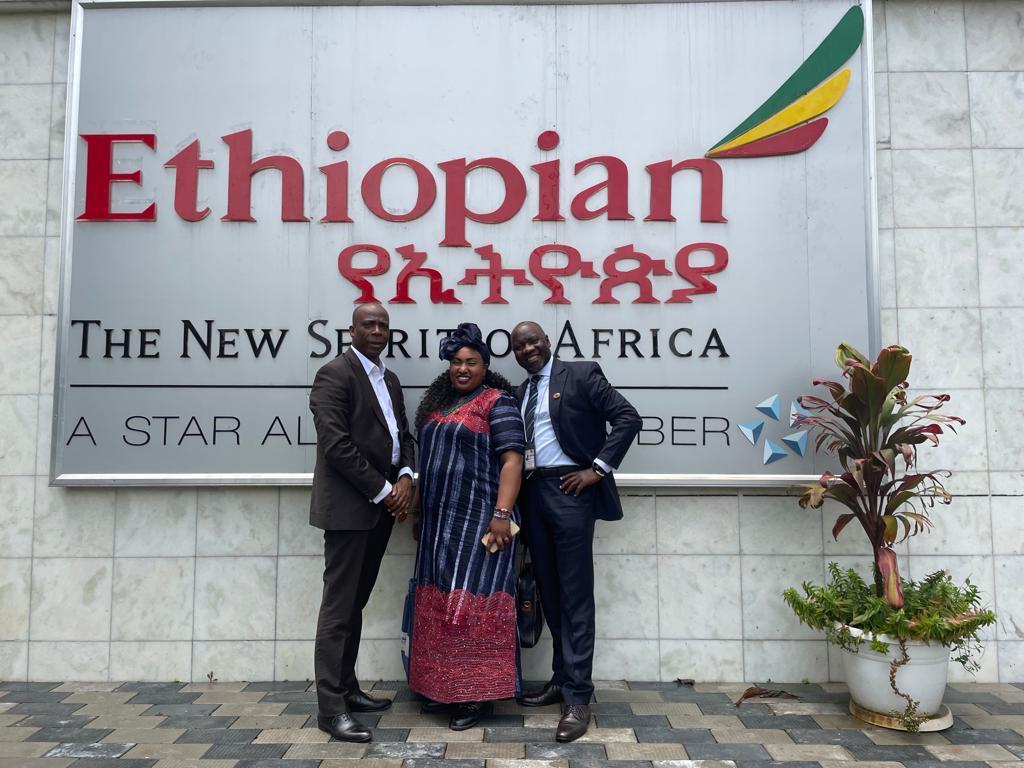 The ATB Chairman, Hon. Cuthbert Ncube together with ATB Board Member, Amb. Dine Bouraima and the ATB MICE Global Coordinator Amb. Hiwotie Amberbir visited the Ethiopian Airlines' headquarters based on ATB's strategic working relationship with the airline where they were led on the tour by the Chief Pilot of B777/787, Capt. Nuredin Mohammed to the Ethiopian Airlines Pilot Training Academy whose precision, indept expertise and experience leave much to be appreciated.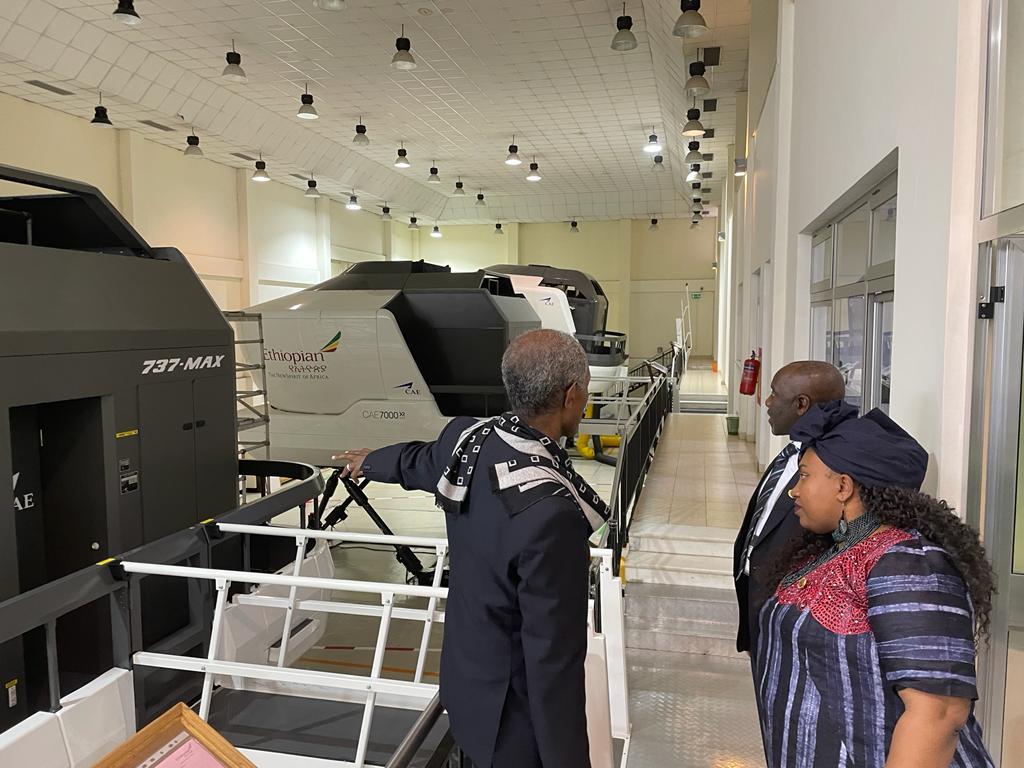 Rated and ranked 37th among top 100 airlines in the world, Ethiopian Airlines is one of the most successful and well positioned airlines in Africa, delivering its mandate on connectivity and most members states in Africa enjoy the first class services of this African giant that contributes to 90% of seamless travel.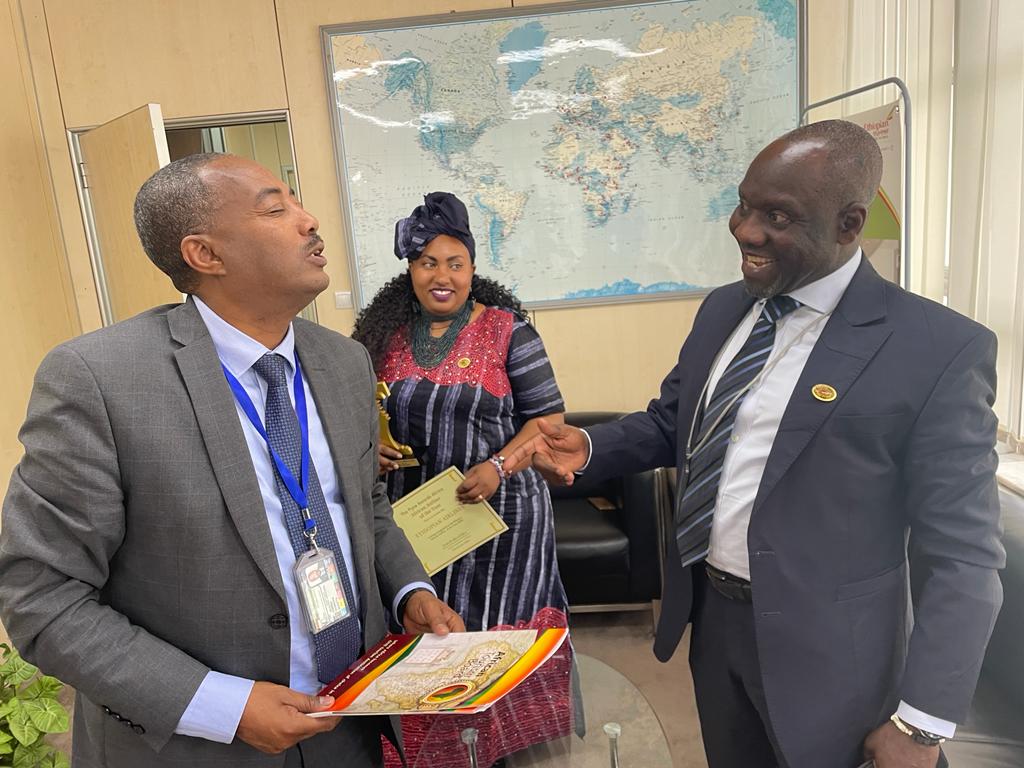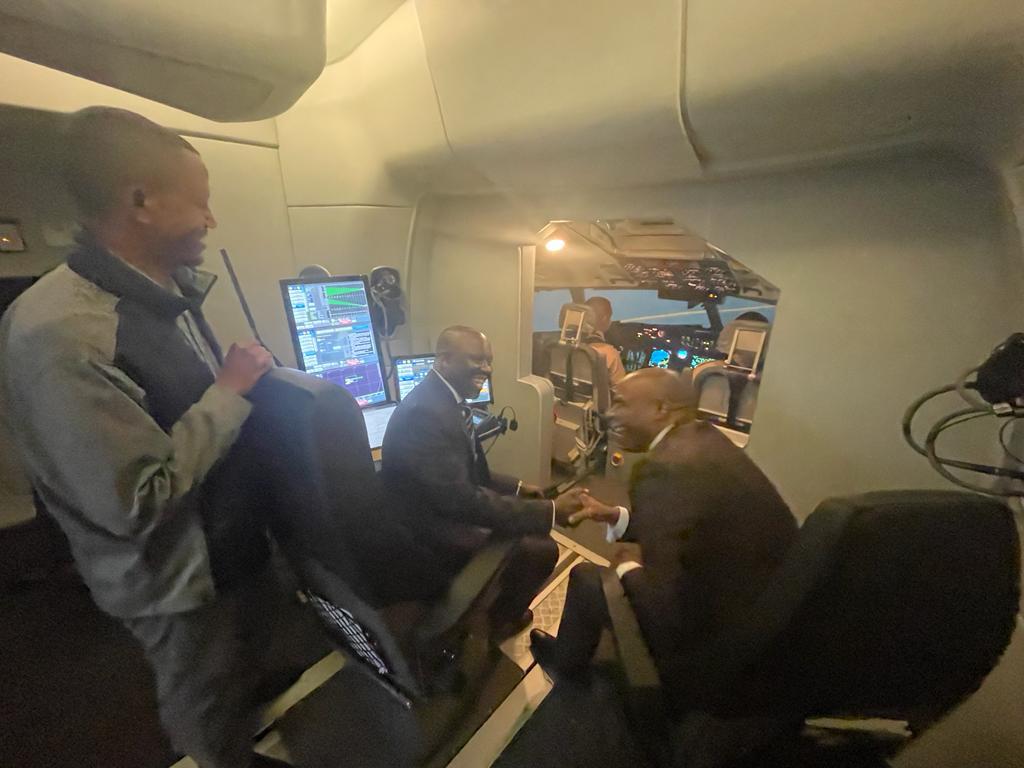 The academy has the most sophisticated simulators in the world, offering students across the latest technologies in aviation, with an intake of over 400 students with other areas of training which include, cabin crewing, flight attendance and catering, these being the most necessary while on a flight, be it domestic, regional and international travels.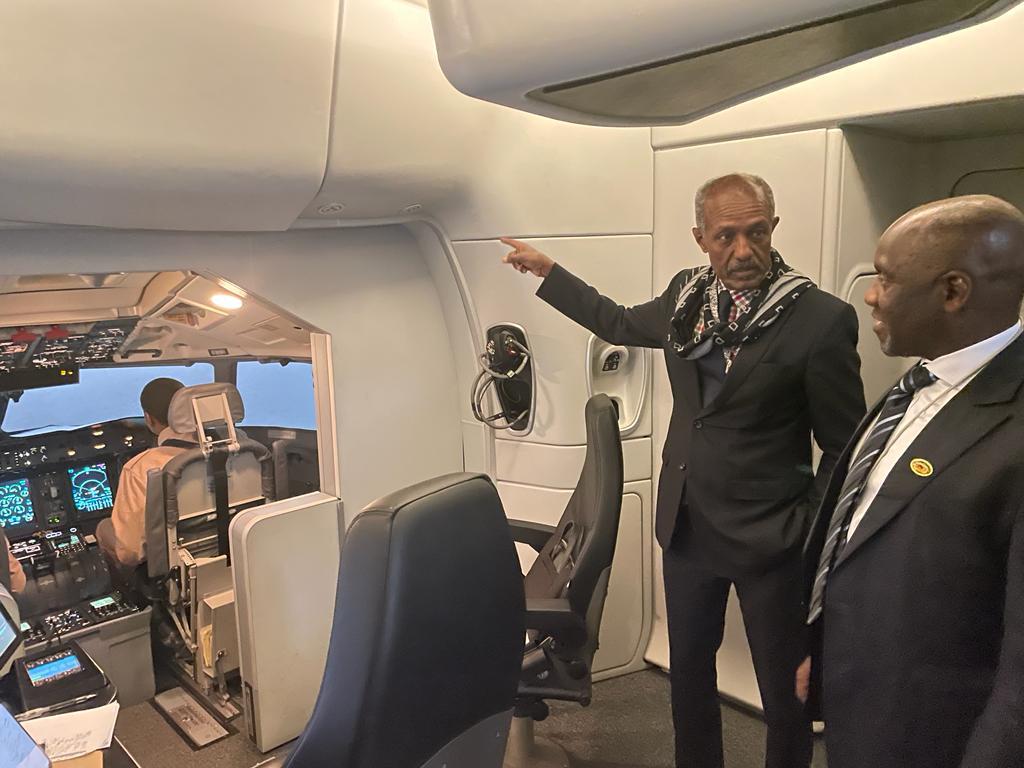 The Chief Commercial Officer, Mr. Lemma Yadecha Gudeta applauded the team work and consistency in their drive to delivering the best experience, which one can allude to through years of experience travelling with the Airline.

"From being currently ranked 37th in the world's top 100 Airlines, our projectory in the next 13 years is to be number 15 of the top 100 airlines" , Gudeta said confidently.
The man behind the drive and success of the Ethiopian Airlines engaged with ATB on the strength and ability of Africa to deliver its mandate in connecting the destinations to the continent and beyond.
Hon. Cuthbert Ncube believed that the mindset behind the success of such an airline should be replicated by Africa as a whole.
"If this giant had done it through challenging times for the travel sector which is a true reflection of the best corporate governance coupled with the will and the drive from the government and its entities, Africa can do it and ATB advocates such as we need to totally move away from dependency ideologies to a more pragmatic continental appreciation", Ncube also said.
With more routes earmarked in connecting more member states, the tourism sector will benefit on the trafic flow enabled by connectivity through air travel.