Amaka Amatokwu-Ndekwu, Invites all African Tourism Stakeholders to Celebrate the Industry with Pyne Africa Awards in her Welcome Speech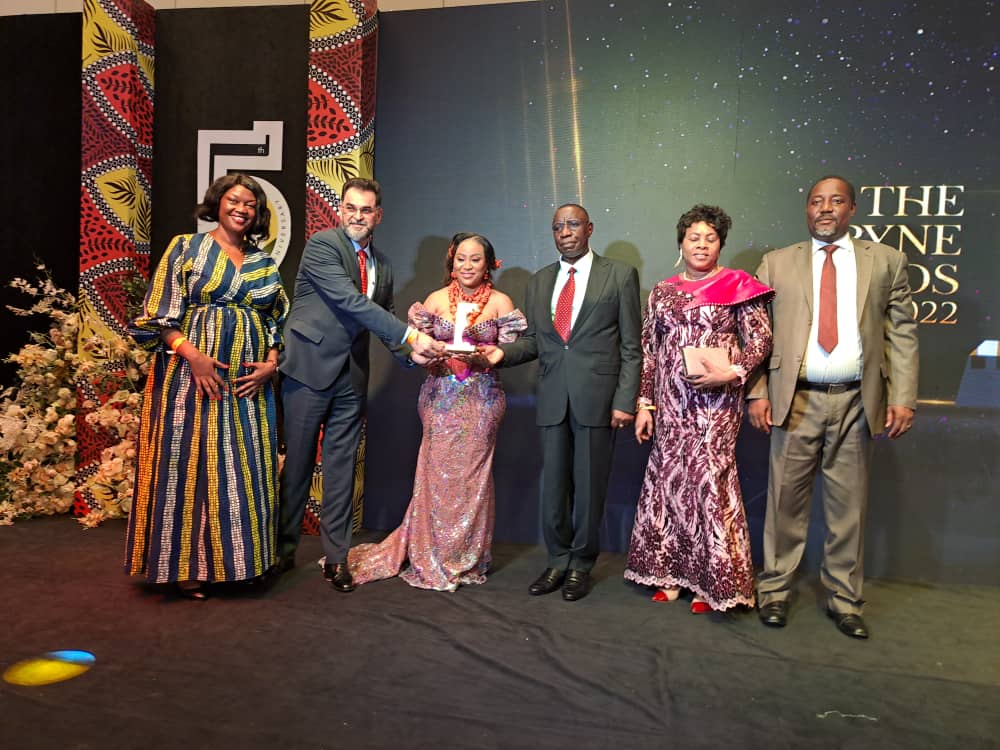 The Pyne Africa Awards celebrated its 5th edition with the awards presentation to the deserving professionals across Africa last Friday.
The event took place at the prestigious Eko Hotels and Suites'Convention Centre, Lagos, where delegates converged on Lagos from all over the continent and beyond.
The founder, Pyne Africa Awards, Amaka Amatokwu-Ndekwu seized the opportunity to invite all African stakeholders to join her in the mission of recognizing and celebrating tourism achievers in the quest of repositioning the sector, post Covid-19 era.
The full speech :
The Hon. Minister of Information and Culture Federal Republic of Nigeria
Alhaji Lai Mohammed duly represented by the Permanent Secretary Mrs. Jafiya Lydia Shehu, The Hon. Minister of Industry Trade and Investment, Federal Republic of Nigeria, Hon. Adeniyi Adebayo duly represented by the Deputy Director Industrial Development Department, Mr. Ali Adamu, The Hon. Minister of Environment and Tourism, the Republic of Botswana, Hon. Philda Nani Kereng duly represented by the Ms. Gomotsang Conny Kealeboga-Nkanga: Deputy High Commissioner at the Botswana High Commission in Nigeria, The Executive Governor of Lagos State His Excellency Babajide Sanwo-olu, duly represented, by The Special Adviser to the Governor on Tourism, Arts and Culture, Lagos State, Barr. Olufemi Martins, Hon. Ambassador of Rwanda to Nigeria, His Excellency Stanislas Kamanzi, Hon. Ambassador of Cote D'ivoire to Nigeria, His Excellency Kalilou Traore, Hon. Ambassador of Namibia to Nigeria, His Excellency Humphrey Geiseb, Hon. High Commissioner of Zimbabwe to Nigeria, His Excellency Maxwell Ranga, The Chairman Zanzibar Tourism Commission, Mr. Rahim Bhaloo, The Thematic Lead for Tourism and Hospitality, Nigerian Economic Summit Group, Mrs. Ngozi Ngoka, The Commissioner Oromia Tourism Commission Ethiopia, Hon. Commissioner Lelise Dhugaa, The Lord Mayor of Zanzibar City, Mayor Mahmoud Mohammed Mussa.

All Protocols observed

Industry Leaders and Colleagues, Distinguished Ladies and gentlemen
I am delighted to welcome you to the fourth edition and fifth year of The Pyne Awards Africa. An annual pan-African event celebrating the icons and innovators of the African hospitality and tourism industries.

This year's theme honors our culture, heritage, and tourism in Africa. It highlights the incredible destinations, cuisine, and people who have made an impact on our industry. I am extremely proud to say that the Pyne Awards has, and continues to contribute to the growth of the industry.

Every year, we organize a one-of-a-kind event and provide a platform for people to be honored and celebrated for their exceptional work.

Five years ago, we began recognizing people for their outstanding work, beginning in Nigeria and subsequently expanding to the entire African continent.
I would like to express my gratitude
to those who believed in this vision from the beginning up on till now. Thank you Jihane Elkhoury Taleb, thank you to the management of Eko hotels and suites, thank you to Mr. and Mrs. Charles Nwonu (Nwando's Signature), thank you Fouad Estephan, thank you Landmark event center, thank you Deji Shobowale, thank you to my Pyne Awards family (Emike, Uju,
Cuthberga, Osas), thank you to a special lady who has recently entered my life Cecile Doumbe.

A big thank you to our sponsors and partners, thank you to our Pyne Country Ambassadors and our distinguished judges.
Thank you to my mentors, my amazing family and everyone present
for simply believing in the Pyne initiative and in me. I don't take your love and support for granted.

I would like to take this opportunity to invite all African countries that believe in their tourism potential, their tourism professionals, and that Africa must always be celebrated to join us in making this event an annual pan-African celebration of our tourism industry.

To all the nominees and awardees for 2022, thank you for your outstanding work, and congratulations on your accomplishment.

Again, welcome, and I hope you have a wonderful evening.